ByteFM Magazin
Der Wochenrückblick: Dusty Springfield, The Doors, Rolling Stones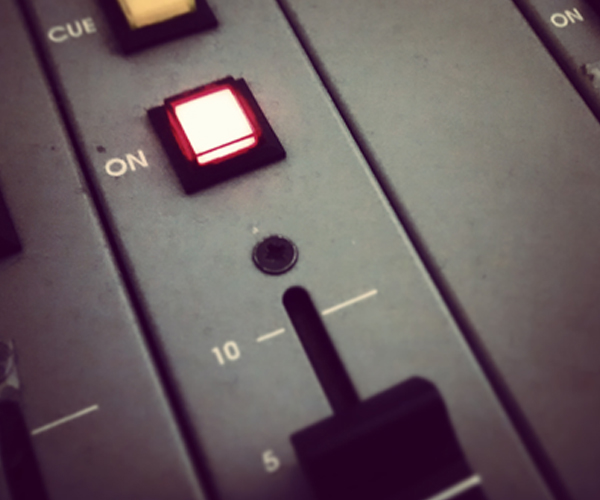 "Light My Fire" zählt zu den größten Hit der Doors. Als Teile der Band diesen Song für kommerzielle Zwecke umdichten wollten, legte Sänger
Jim Morrison
sein Veto ein. Eine Policy, die die Band bei ihrer Gründung beschloss. Alle Entscheidungen sollten einstimmig getroffen werden.
Auch noch Jahre nach Morrisons Tod macht ein The Doors Mitglied Gebrauch von seinem Veto-Recht: der Schlagzeuger John Densmore. Er wurde am 1. Dezember 75 Jahre alt.
Unser Album der Woche "Dusty In Memphis" von
Dusty Springfield
feiert in diesem Jahr sein 50. Jubiläum. Entstanden sind die Songs darauf im American Sound Studio in Memphis, in Zusammenarbeit mit Musikern und Produzenten wie Jerry Wexler, Tom Dowd und Reggie Young. 2001 wurde die Platte in die Grammy Hall of Fame aufgenommen.
Weitere Ausgaben von ByteFM Magazin
Playlist
1.
Memoriez / Wheel Of Fortune
Wheel Of Fortune (Single) / Bloodstream

…

2.
The Doors / Riders On The Storm
The Best Of The Doors / Warner Music

…

3.
The Doors / Indian Summer
Morrison Hotel / Elektra

…

4.
The Doors / You're Lost Little Girl
The Best Of The Doors / Warner Music

…

5.
Die Kerzen / Karamba
True Love / Staatsakt

…

6.
Stella Sommer / 13 Kinds Of Happiness
13 Kinds of Happiness / Affairs Of The Heart

…

7.
Small Faces / Whatcha Gonna Do About It
Creative Outlaws UK Underground 1965 - 1971 / Decca

…

8.
Small Faces / All Or Nothing
The Decca Anthology 1965 – 1967 / Decca

…

9.
Small Faces / Itchycoo Park
Itchycoo Park (Single) / Immediate

…

10.
David Westlakes / Play Dusty For Me
Play Dusty for Me / Angular Recording Corporation

…

11.
Dusty Springfield / Don't Forget About Me
Dusty In Memphis / Mercury Records

…

12.
Lubomyr Melnyk / Sunset
Illirion / Sony Classical

…

13.
Kevin Morby / OMG Rock n Roll
Oh My God / Dead Oceans

…

14.
Kate & Anna McGarrigle / Tell My Sister
Kate & Anna McGarrigle / Warner

…

15.
Kate & Anna McGarrigle / Schooldays (feat. Loudon Wainwright, Martha Wainwright, Rufus Wainwright & Chaim Tannenbaum)
The McGarrigle Hour / Hannibal Records

…

Stunde 2:
1.
Tony Joe White / Willie And Laura Mae Jones
Black & White / Rhino

…

2.
The Beach Boys / Finders Keepers
Surfin' USA / Capitol Records

…

3.
Dennis Wilson / Farewell My Friend
Pacific Ocean Blue / Caribou Records

…

4.
The KutiMangoes / Thorns To Fruit
Afrotropism / Tramp Records

…

5.
Allah-Las / In The Air
Lahs / Mexican Summer

…

6.
The Rolling Stones / Gimme Shelter
Let It Bleed / ABKCO Music & Records Inc.

…

7.
The Rolling Stones / You Got The Silver
Let It Bleed / ABKCO Music & Records Inc.

…

8.
The Rolling Stones / You Can't Always Get What You Want
Let It Bleed / ABKCO Music & Records Inc.

…

9.
Dusty Springfield / No Easy Way Down
Dusty In Memphis / Mercury Records

…

10.
Blood Orange / Happiness
Angel's Pulse / Domino

…

11.
George Michael / The First Time Ever I Saw Your Face
Songs From The Last Century / Virgin

…

12.
George Michael / Wild Is The Wind
Songs From The Last Century / Virgin

…

13.
Bibio / Old Graffiti
Ribbons / Warp Records

…

14.
Andreas Dorau / Unsichtbare Tänzer
Das Wesentliche / Tapete

…

15.
Automatic / Too Much Money
Signal / Stones Throw

…