ByteFM Magazin Real Estate, Shabazz Palaces & Aretha Franklin

(15.04.2020)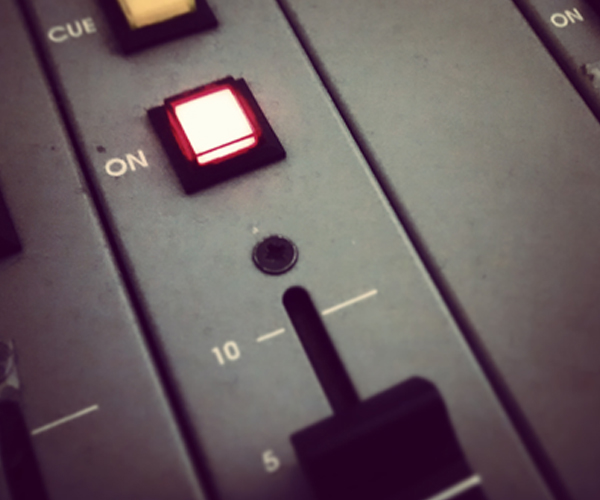 Ausgabe vom 15.04.2020: Real Estate, Shabazz Palaces & Aretha Franklin
Hören
Heute vor einem Jahr wurde
Aretha Franklin
posthum mit dem Sonderpreis des Pulitzer-Preis ausgezeichnet. Sie ist damit nicht nur die erste Frau, die in die Rock and Roll Hall of Fame aufgenommen wurde, sondern auch die Erste mit ebenjenem Sonderpreis.
John Fred & His Playboy Band gelang mit "Judy in Disguise" ein Nr.1-Hit, der sogar die darin parodierten The Beatles vom Thron der US-Charts stieß. Es sollte wohl der einzige große Erfolg der Band um John Fred Gourrier bleiben. Vor genau 15 Jahren starb er im Alter von 63 Jahren an einer Nierenkrankheit.
Außerdem im ByteFM Magazin: Songs, die in Livestreams gespielt werden, Songs die in Livestreams entstehen und Livekonzerte mittels Augmented Reality.
Weitere Ausgaben von ByteFM Magazin
Playlist
1.
Claire Laffut / Verité
Mojo EP / Universal
2.
Lady Leshurr / Quarantine Speech
Quarantine Speech (Single) / Unleshed Records
3.
Theodor Shitstorm / Tanz die soziale Distanz
Tanz die soziale Distanz (Single) / Staatsakt
4.
Nikki Lane / Right Time
All Or Nothin' / New West Records
5.
Real Estate / Paper Cup
The Main Thing / Domino
6.
Haiyti / Capuccino in Mailand
Perroquet / Vertigo Berlin
7.
Ahzumjot / Lean With It
Lean With It (Single) / Spinnup
8.
Fatoni & Dexter / Mike Skinner
Yo, Picasso / WSP Records
9.
The Streets / Call My Phone Thinking I'm Doing Nothing Better
Call My Phone Thinking I'm Doing Nothing Better (Single) / Universal-Island Records Ltd.
10.
Discovery Zone / Blissful Morning Dream Interpretation Melody
Blissful Morning Dream Interpretation Melody (Single) / Mansions And Millions
11.
Cate Le Bon / Daylight Matters
Reward / Mexican Summer
12.
Big Thief / UFOF
UFOF (Single) / 4AD
13.
Alex Cameron / Miami Memory
Miami Memory / Secretly Canadian
14.
Sorry / More
More (Single) / Domino
15.
Yves Tumor / Gospel For A New Century
Heaven To A Tortured Mind / Warp
Stunde 2:
1.
Shabazz Palaces / Money Yoga (ft. Darrius)
The Don Of Diamond Dreams / Sub Pop
2.
Sun Ra & His Solar-Myth Arkestra / Plutonian Nights
Marshall Allen presents Sun Ra And His Arkestra: In The Orbit Of Ra / Strut
3.
Aretha Franklin / Think
A Little Prayer / A Priori Records
4.
Aretha Franklin / Day Dreaming
Young Gifted And Black / Rhino Atlantic
5.
John Fred & His Playboy Band / Judy In Disguise (With Glasses)
John Fred & His Playboy Band / Paula Records
6.
John Fred & His Playboy Band / Shirley
Shirley (Single) / Burning Fire
7.
Thundercat / Black Qualls (feat. Steve Lacy + Steve Arrington)
Black Qualls (Single) / Brainfeeder
8.
Earthgang / Up
Up (Single) / Dreamville Records
9.
Princess Nokia / Harley Quinn
Everything Sucks / Platoon
10.
Ferge X Fisherman / Role
Blinded By The Neon / Ferge X Fisherman
11.
Erregung öffentlicher Erregung / Was das was das
TNG / Euphorie
12.
Fontaines D.C. / Boys In The Better Land
Dogrel / Partisan Records
13.
Joe Armon-Jones / Yellow Dandelion (feat. Georgia Anne Muldrow)
Yellow Dandelion (Single) / Brownswood Recordings
14.
Steven Spacek / Waitin 4 You
Houses / Black Focus