ByteFM Magazin
Bonnie Pointer, Lil' Kim, Kid Cudi & Eminem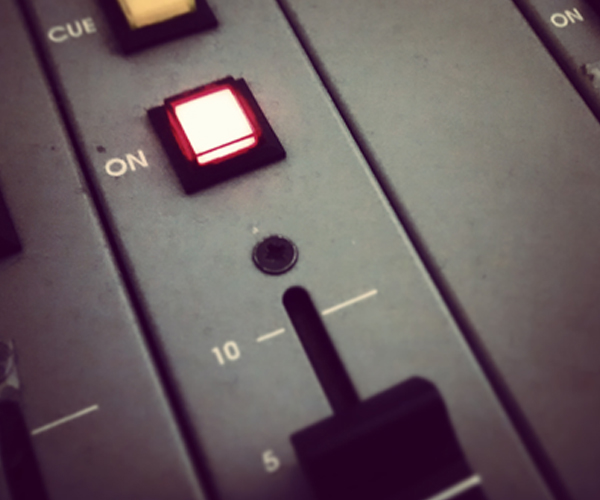 Ausgabe vom 10.07.2020: Bonnie Pointer, Lil' Kim, Kid Cudi & Eminem
Hören
Morgen wäre Bonnie Pointer, Gründungsmitglied von The Pointer Sisters, 70 Jahre geworden. An der Seite ihrer Schwestern wurde sie weltberühmt. In diesem Magazin hören wir von ihrem Soloalbum "If The Price Is Right" von 1978.
Sprichwörtlich von der Straße hochgearbeitet hat sich Kimberly Denise Jones aka Lil' Kim. Mitte der 1990er stieß sie mit ihren explizit sexuellen Texten, in denen sie als Frau den Ton angibt, die männlich dominierten
HipHop
-Szene und das prüde US-amerikanische Publikum vor den Kopf.
Heute wird Lil' Kim 50 Jahre alt.
Dazu gibt's neue Musik von My Morning Jacket, Children sowie Kid Cudi zusammen mit Eminem.
Weitere Ausgaben von ByteFM Magazin
Playlist
1.
Charlotte Brandi / A Sting
The Magician / Pias

…

2.
Bärchen und die Milchbubis / Tiefseefisch
Und Dann Macht Es Bumm / No Fun Records

…

3.
Sorry / More
More (Single) / Domino

…

4.
Acht Eimer Hühnerherzen / Alles Etwas Übertrieben
Acht Eimer Hühnerherzen / Destiny Records

…

5.
The Replacements / Androgynous
Let It Be / Restless Records

…

6.
Children / Florales Muster
Florales Muster / Grönland Records

…

7.
Porridge Radio / Good For You
Good For You (feat. Lala Lala) / Secretly Canadian

…

8.
Gurr / Ode To Oatmeal
Fury Dream EP / Snowhite

…

9.
Donny Bravo / Police Man
The Composition / Donny Bravo

…

10.
Sugar Minott / Genuine Lover
Wackies Sampler Vol. 3 / Basic Channel

…

11.
No Vacation / Changes
Phasing / Topshelf

…

12.
Paint / Ballad of Adelaide
Spiritual Vegas / Mexican Summer

…

13.
Discovery Zone / Remote Control
Remote Control / Mansions And Millions

…

14.
Joon / E.T.
E.T. (Single) / Italians Do It Better

…

15.
Slow Pulp / Idaho
Moveys / Winspear

…

16.
The Rolling Stones / (I Can't Get No) Satisfaction
(I Can't Get No) Satisfaction / ABCKO Records

…

17.
Erregung öffentlicher Erregung / Was das was das
TNG / Euphorie

…

18.
Becca Mancari / Lonely Boy
Lonely Boy / Captured Tracks

…

19.
Le Tigre / I'm So Excited
This Island / Universal Records

…

20.
Bonnie Pointer / Your Touch
If The Price Is Right / Columbia Records

…

21.
My Morning Jacket / Still Thinkin
The Waterfall II / ATO Records

…

22.
Cass McCombs, Sean Gunn / Sweet Lucy
Sweet Lucy / Anti

…

23.
Three Dog Night / Mama Told Me (Not To Come)
Mama Told Me (Not To Come) / Geffen Records

…

24.
Sault / Hard Life
Untitled (Black Is) / Forever Living Originals

…

25.
Kid Cudi, Eminem / The Adventures Of Moon Man & Slim Shady
The Adventures Of Moon Man & Slim Shady / Republic Records

…

26.
Clem Snide / The Sound Of German Hip Hop
End Of Love / Snideco

…

27.
Ferge X Fisherman / Role
Blinded By The Neon / Ferge X Fisherman

…

28.
Lil' Kim / Not Tonight (feat. Missy Elliot, Da Brat, Left Eye)
Not Tonight EP / Atlantic Records

…

29.
Fat Freddy's Drop / Kamo Kamo
Kamo Kamo (Single) / The Drop

…