ByteFM Magazin Steve Peregrine-Took - Tyrannosaurus Rex, Dick Dodd, Ela Minus

(27.10.2020)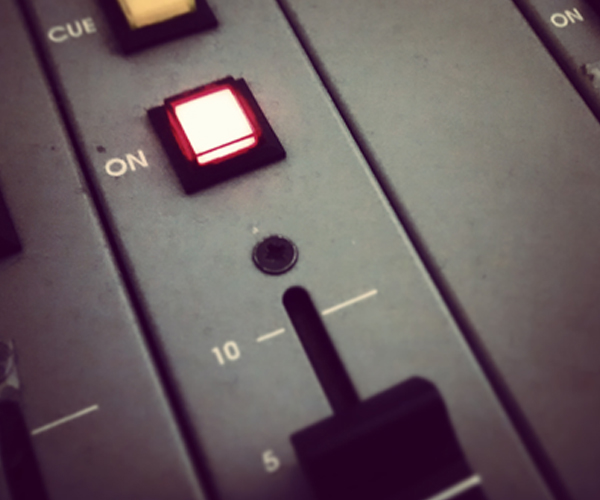 Ausgabe vom 27.10.2020: Steve Peregrine-Took - Tyrannosaurus Rex, Dick Dodd, Ela Minus
Hören
Vor 40 Jahren ist Steve Peregrine-Took, der erste Percussionist von Tyrannosaurus Rex, gestorben. Took war Marc Bolans erster Bandkollege und Bongospieler bei Tyrannosaurus Rex, bis er 1969 von Mickey Finn ersetzt wurde und Bolan den Bandnamen in T. Rex änderte. Im Magazin hört Ihr Musik vom Album "Unicorn" von Tyrannosaurus Rex.
Wir erinnern außerdem an den US-amerikanischen Musiker Dick Dodd. In den frühen 1960er-Jahren spielte Dick Dodd in zwei der ersten und einflussreichsten Surfrock-Bands: The Belairs und Eddie And The Showmen. Charterfolge feierte Dick Dodd außerdem als Sänger der Band The Standells.
Neue Musik hört Ihr heute von unserem Album der Woche von
Ela Minus
, von Rapper JID und Greta Morgan.
Weitere Ausgaben von ByteFM Magazin
Playlist
1.
Sault / Son Shine
Untitled (Rise) / Forever Living Originals
2.
Good Sad Happy Bad / Honey
Shades / Textile Records
3.
Greta Morgan / When The Sun Comes Up
When The Sun Comes Up / 2494797 Records DK
4.
Darkstar / Jam
Civic Jams / Warp
5.
JID / Cludder Freestyle
Cludder Freestyle / JID
6.
Gauche / Flash
A People's History Of Gauche / Merge
7.
Skinshape / Afande
Afande (Single) / Lewis Recordings
8.
Akua Naru / (Love) Right Now
The Blackest Joy / Code Black
9.
Dej Loaf / Cross That Line
Sell Sole II / Yellow World / BMG
10.
The Belairs / Mr. Moto
Volcanic Action! / Sundazed Music
11.
The Standells / Dirty Water
Dirty Water / UMG
12.
Deradoorian / Devil's Market
Find The Sun / Anti
13.
Blackbird Mantra / High And Dry
High And Dry / La Pochette Surprise
14.
Dirty Ghosts / Strange Weather
Strange Weather (Single) / Dirty Ghosts
15.
Everything Is Recorded / 10:51 PM / The Night (feat. Berwyn & Maria Somerville)
10:51 / The Night (Single) / XL Recordings
16.
Lael Neale / Every Star Shivers In The Dark
Every Star Shivers In The Dark / Sub Pop
17.
Discovery Zone / Remote Control
Remote Control / Mansions And Millions
18.
Virginia Wing / I'm Holding Out For Something
private LIFE / None
19.
Dhaima / Don't Feel No Way
Love Lives Forever / Numero Group
20.
The Flaming Lips / Mother I've Taken LSD
American Head / Bella Union
21.
Tyrannosaurus Rex / King Of The Rumbling Spires
Unicorn / A & M Records
22.
Cut Worms / Castle In The Clouds
Castle In The Clouds (Single) / Jagjaguwar
23.
Jane Weaver / The Revolution Of Super Visions (Radio Edit)
The Revolution Of Super Visions (Single) / Fire Records
24.
Cyril Cyril / Les Gens
Yallah Mickey Mouse / Born Bad Records
25.
You And The Whose Armies / Black Nipple
Black Nipple / You And The Whose Armies
26.
Sound City / If I Were Me - Dave Grohl, Jessy Greene, Rami Jaffee, Jim Keltner
Sound City – Real To Reel / Roswell Records
27.
Mildlife / Vapour
Automatic / Heavenly Recordings
28.
Angelo De Augustine / Blue (feat. Sufjan Stevens)
Blue / Asthmatic Kitty
29.
Nepumuk / Standpunkt
Standpunkt (Single) / Sichtexot
30.
Big Daddy Kane / Who Am I (feat. Gamilah Shabazz)
Taste Of Chocolate / Cold Chillin' Records
31.
The Nix / Until Now, All Is Well (feat. Laetitia Sadier)
Until Now, All Is Well (Single) / Moshi Moshi
32.
Gum Country / Talking To My Plants
Somewhere / Dinosaur City Records / PIAS
33.
Ela Minus / El Cielo No Es De Nadie
Acts Of Rebellion / Domino
34.
White Stripes / Black Math
Elephant / Third Man Records
35.
Whitney / Strange Overtones
Candid / Secretly Canadian
36.
Ben E. King / Spanish Harlem
Spanish Harlem / Atlantic
37.
John Lennon / Stand By Me
Rock'n'Roll / EMI
38.
Vagabon / Water Me Down
Water Me Down (Single) / Nonesuch
39.
Dirty Projectors / Searching Spirit
Searching Spirit / Domino
40.
Raf Rundell / Monsterpiece
Monsterpiece (Single) / Heavenly Recordings
41.
Charlotte Brandi / Two Rows
The Magician / Pias
42.
Xenia Rubinos / Who Shot Ya?
Who Shot Ya? / Anti
43.
Power Of Attorney / Changing Man
Changing Man (Single) / Brewerytown Records