ByteFM Magazin
Bossa-Nova-Geschichte, Musical-Reinterpretationen, Rock-Erneuerung mit Frenz Julian Jordt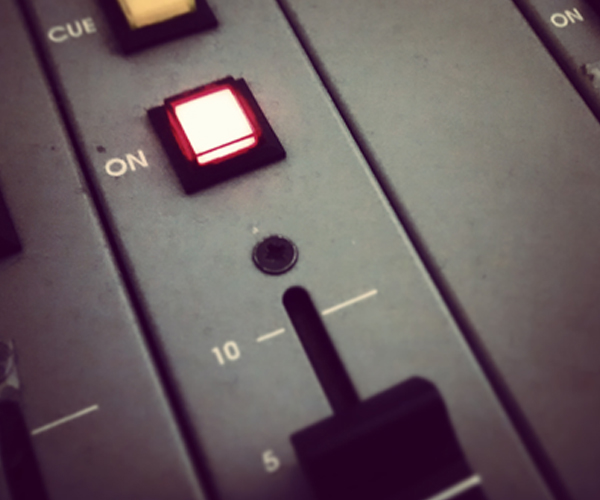 Ausgabe vom 10.06.2021: Bossa-Nova-Geschichte, Musical-Reinterpretationen, Rock-Erneuerung mit Frenz Julian Jordt
Aus Anlass des 90. Geburtstag von João Gilberto erfahrt Ihr heute, wie der Bossa-Nova-Rhythmus erst entstanden ist und dann die Welt erobert hat.
Außerdem gibt es eine charmante Neuinterpretation der Musik aus dem Musical "My Fair Lady" zu hören, dessen Komponist Frederick Loewe wurde ebenfalls am 10. Juni geboren.
Der dritte Geburtstag kommt gleich im Doppelpack: Die Zwillingsschwestern Kim und Kelley Deal haben mit den Bands The
Pixies
und
The Breeders
Ende der 80er den Rock erneuert.
Weitere Ausgaben von ByteFM Magazin
Playlist
1.
Shura / Religion (You Can Lay Your Hands On Me)
Forevher / Secretly Canadian

…

2.
Sophia Kennedy / Cat On My Tongue
Monsters / City Slang

…

3.
Sleaford Mods / Mork N Mindy
Spare Ribs / Rough Trade Records

…

4.
Look Blue Go Purple / Cactus Cat
Compilation / Flying Nun Records

…

5.
Greentea Peng / Free My People
Man Made / Universal Records

…

6.
Cypress Hill / Dr. Greenthump
Cypress Hill Iv / Ruffhouse

…

7.
Hamburg Radio Dance Orchestra / Es Grünt So Grün
My Fair Lady (Deutsche Fassung) / Up And Away Records

…

8.
Masha Qrella / On The Streets Where You Live
Speak Low - Loewe And Weill In Exile / Morr Music

…

9.
Neue Grafik Ensemble / Hedgehog's Dilemma
Foulden Road / Total Refreshment Centre

…

10.
Dexter / Luft
Yung Boomer / Prodbydexter

…

11.
Kate NV / Plans
Room For The Moon / RVNG Intl.

…

12.
The Shirelles / Will You Still Love Me Tomorrow
Tonight's The Night / Gusto Records

…

13.
Louis Cole / Things
Time / Brainfeeder

…

14.
Sevdaliza / Oh My God
Shabrang / Twisted Elegance

…

15.
Ronke / TWIL (The Waterfall Is Love)
TWIL (The Waterfall Is Love) / Ranke

…

16.
Joao Gilberto / Águas De Marco
Joao Gilberto / Poldyor

…

17.
Joao Gilberto / Undiu
Joao Gilberto / Poldydor

…

18.
International Music / Insel Der Verlassenheit
Ententraum / Staatsakt

…

19.
Tim Maia / Ela Partiu
Nobody Can Live Forever / Lukas Bop Records

…

20.
Jockstrap / I Want Another Affair
Love Is The Key To The City / Kaya Kaya Records

…

21.
Die Kerzen / Für Immer
Für Immer / Staatsakt

…

22.
The Flaming Lips / Mother I've Taken LSD
American Head / Bella Union

…

23.
The Fall / Lost In Music
The Infotainment Scan / Cherry Red Records

…

24.
Portishead / Glory Box
Dummy / Go! Beat Records

…

25.
Francoiz Breut / Juste De Passage
Flux Flou De La Foule / Le Pop Musik

…

26.
The Ramones / I Wanna Be Your Boyfriend
Ramones / Sire Records

…

27.
Zebra Katz / In In In
Less Is More / Zfk Records

…

28.
The Go! Team / Pow
Pow (Single) / Memphis Industries

…

29.
Japanese Breakfast / Savage Good Boy
Jubilee / Dead Oceans

…

30.
Fritzi Ernst / Ich Flirte Mit Allen
Ich Flirte Mit Allen / Bitte Freimachen Records

…

31.
Ilgen-Nur / You're A Mess
Power Nap / Power Nap Records

…

32.
Run The Jewels / Ooh Lala
Rtj4 / Jewel Runners Llc

…

33.
Sudan Archives / Glorious
Athena / Stones Throw Records

…

34.
Liun And The Science Fiction Band / Sorry Boy
Time Rewind / Yellowbird Records

…

35.
John Carroll Kirby / Sensing Not Seeing
Sensing Not Seeing / Stones Throw Records

…

36.
Yves Tumor / Gospel For A New Century
Heaton To A Tortured Mind / Warp Records

…

37.
The Japanese House / Something Has To Change
Chewing Cotton Wool / Dirty Hit

…

38.
Pixies / Gigantic
Surfer Rosa / 4AD Ltd

…

39.
The Breeders / Cannonball
Last Splash / 4AD Ltd

…

40.
Tkay Maidza / Shook
Last Year Was Weird, Vol. 2 / 4AD Ltd

…

41.
The Upsetters / What Do You Say?
The Good, The Bad & The Upsetters / Sanctuary Records Group Ltd.

…

41.
Peggy Sue / Motorcade
Motorcade (Single) / Peggy Sue

…

42.
Thundercat / Black Qualls
It Is What It Is / Brainfeeder

…

43.
Clinic / Fine Dining
Fine Dining (Single) / Domino Recording

…

44.
Toro Y Moi / Ordinary Pleasure
Outer Peace / Carpark Records

…

45.
The Notwist / Ship
Vertigo Days / Morr Music

…

46.
Q / The Voice Of Q
The Voice Of Q / Isle Of Jura Records

…