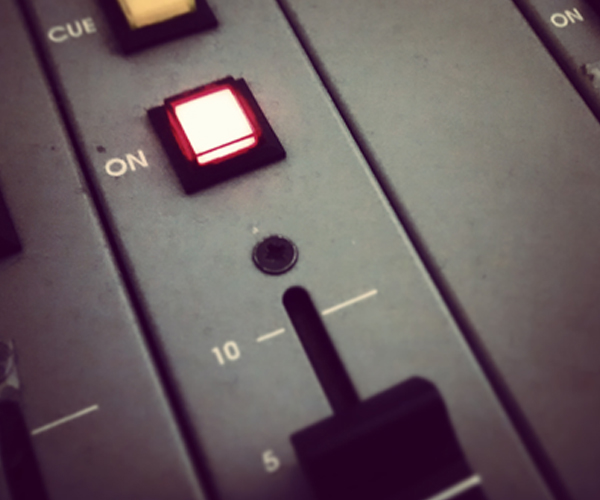 Neue Musik hört Ihr heute u. a. von Hand Habits, dem Projekt von Meg Duffy aus New York. "Sugar The Bruise", das ist der Titel des kommenden Albums: ein bisschen Zucker für den oft eher bitteren Alltag – das ist für Meg Duffy die Bedeutung von Musik in deren Leben.
Im Magazin erinnern wir heute außerdem an Milan Williams. Der US-amerikanische Musiker wurde als Keyboarder der Soul- und Funk-Band The Commodores in den späten 1970er- und frühen 80er-Jahren bekannt und komponierte 1974 mit dem Instrumental-Track "Machine Gun" einen ersten Chart-Erfolg für The Commodores.
Außerdem hören wir einen Song von unserem Album der Woche – "Good Luck" von Debby Friday. Wer tiefer in die Platte eintauchen möchte, hat am 30. März 2023 in Berlin die Gelegenheit dazu. Die NBB Gallery (Karl-Marx-Allee 85) lädt ab 19 Uhr zur Listening-Session ein. Dort wird das Album in voller Länge über eine Vintage-High-End-Stereoanlage zu hören sein – kühle Getränke inklusive. Die Zahl der Teilnehmer*innen ist auf 40 begrenzt.
Anmelden für das Event könnt Ihr Euch hier!
Weitere Ausgaben von ByteFM Magazin
Playlist
1.
Chuckamuck / 20.000 Meilen
20.000 Meilen (Single) / Staatsakt

…

2.
Benee / Marry Myself
Lychee / Republic Records / UMG

…

3.
Hand Habits / Something Wrong
Something Wrong / Fat Possum Records

…

4.
U.S. Girls / So Typically Now
So Typically Now (Single) / 4AD

…

5.
D'Angelo & The Vanguard / Betray My Heart
Black Messiah / RCA

…

6.
Ava Vegas / Club 23
Club 23 / Songs By Night

…

7.
Dunkle Straßen / Obwohl Da Ist Noch Joint
Demotape / Dunkle Straßen

…

8.
Free Love / Open The Door
Inside / Lost Map

…

9.
Karen Y Los Remedios / Mi Gran Dolor
Mi Gran Dolor (Single) / ZZK

…

10.
Locate S,1 / Personalia
Personalia / Captured Tracks

…

11.
Vagabon / Carpenter
Carpenter (Single) / Vagabon Music / Nonesuch

…

12.
Greentea Peng / Your Mind
Your Mind (Single) / Universal

…

13.
Debby Friday / So Hard To Tell
Good Luck / Sub Pop

…

14.
Ultraflex / Rhodos
Rhodos (Single) / Street Pulse

…

15.
Newen Afrobeat / Chaltumay
Republicafrobeat Vol. 5 / Kasba

…

16.
Frittenbude / Wings
Wings (Single) / Audiolith

…

17.
Commodores / Easy
Commodores / Motown Records

…

18.
Commodores / Machine Gun
Machine Gun / Motown Records

…

19.
The Allergies / Reconcile (feat. Charles Morgan)
Reconcile (Single) / Jalapeno

…

20.
Little Dragon / Frisco
Frisco (Single) / Ninja Tune

…

21.
Kurt Vile / Hey Like A Child
(Watch My Moves) / Verve

…

22.
Elektro Guzzi, Martin Klein / Walk With Me
Lost Tracks / Palazzo Recordings

…

23.
The KVB / Future
Unity / Invada

…

24.
LA Priest / It's You (Radio Edit)
It's You (Single) / Domino

…

25.
Kelela / Contact
Raven / Warp

…

26.
Navy Blue / Window To The Soul (feat. Kelly Moonstone)
Ways Of Knowing / Def Jam

…

27.
Kutiman / My Everything (feat. Dekel)
Open / Siyal Music

…

28.
Aquaserge / Si Loin, Si Proche
Laisse Ça Être / Crammed Discs

…

29.
Fever Ray / What They Call Us
Radical Romantics / Rabid

…

30.
Pongo / Kuzola
Baia / Capitaine Plouf / Jardin Rouge

…

31.
Marxist Love Disco Ensemble / Material
MLDE / Mr Bongo

…

32.
David Lee Roth / Damn Good
Skyscraper / Warner Records

…

33.
Fieh / Texas Baby
Texas Baby (Single) / Jansen Records

…

34.
Jpegmafia, Danny Brown / Orange Juice Jones
Scaring The Hoes / Awal

…

35.
Fastmusic / Funk In The Kitchen (Dream)
Funk In The Kitchen (Dream) / Fun In The Church

…

36.
Lou Asril / Same Planet
RetroMix21 / Lou Asril

…

37.
Symbol Soup / Overdressed
Overdressed (Single) / Sad Club

…

38.
Mudcrutch / Orphan Of The Storm
Mudcrutch / Reprise Records

…

39.
Khruangbin & Leon Bridges / B-Side
B-Side (Single) / Dead Oceans

…

40.
Hilight Tribe / Free Tibet (Vini Vici Remix)
Free Tibet / Iboga Records

…