Extended Modulation
#117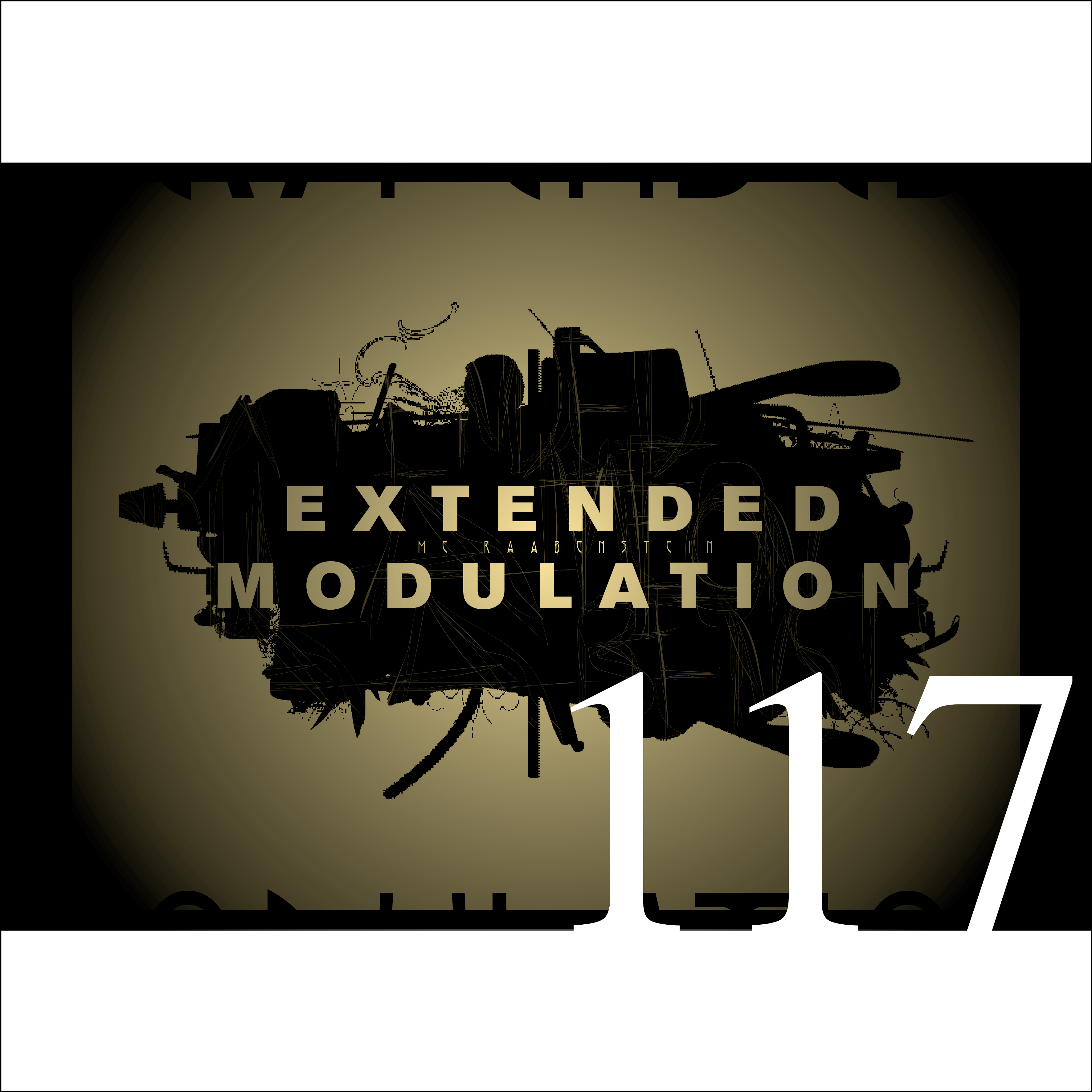 Über Extended Modulation
Extended Modulation ist eine eklektische Radiosendung.
Me Raabenstein mixt und vereint hier klassische Musik, Neo-Klassik, Partitur und elektronische Beats.
Enjoy the melody... and listen to the cinema in your brain.
Me...
Mehr zu "Extended Modulation" >
Weitere Ausgaben von Extended Modulation


ByteFM_Office
vor 7 Monaten
Hi Andreas - ohje, danke für den Hinweis! Jetzt ist die Sendung da und du kannst sie nachhören :) Liebe Grüße aus der Redaktion
---
ByteFM_Redaktion
vor einem Jahr
---
andreas seegatz
vor einem Jahr
Sendung vom 12.11.2018
Hören
Die nächtliche Ekstase mit Extended Modulation und Me Raabenstein!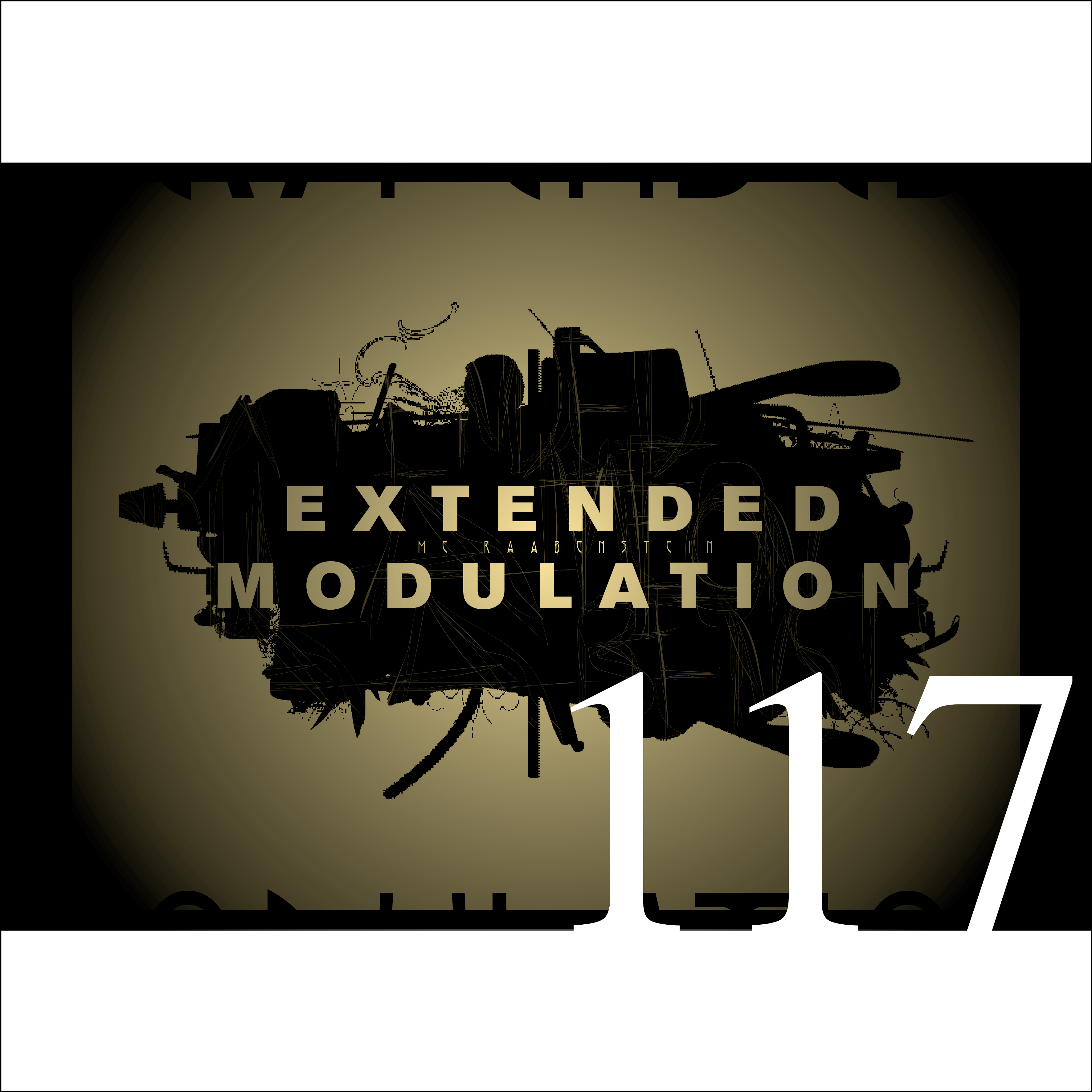 ByteFM_Office
vor 7 Monaten
Hi Andreas - ohje, danke für den Hinweis! Jetzt ist die Sendung da und du kannst sie nachhören :) Liebe Grüße aus der Redaktion
---
ByteFM_Redaktion
vor einem Jahr
---
andreas seegatz
vor einem Jahr
Playlist
1.
Extended Modulation / Soundlogo
--- / ---
2.
Dimlite Feat. Elan Tamara / Lungs
For Medals / Dimlite
3.
The Steoples / Courting Sunshine
Six Rocks / Stones Throw Records
4.
Atmosphere Feat. Cashinova, The Lioness & Dem Atlas / Drown
Mi Vida Local / Rhymesayers Entertainment
5.
Anderson .Paak Feat. Kendrick Lamar / Tints
Oxnard / Aftermath
6.
Tahira Feat. Gil Scott-Heron / Gil's Revolution (Tahira Afrobeat Version)
Tahira Tropical Edits / Wah Wah 45s
7.
Children Of Zeus Feat. Terri Walker / Sling Shot Riddim
Sling Shot Riddim / First Word Records
8.
Dorian Concept / E13
The Nature Of Imitation / Brainfeeder
9.
Raime / Some Things Just Can Happen Like This
Am I Using Content Or Is Content Using Me? / Different Circles
10.
David Shire / List
All The President's Men (Soundtrack) / Film Score Monthly
11.
David Arnold & Michael Price / The Problems Of Your Future
Sherlock. Music From Series 3 (Soundtrack) / Silva Screen Records
12.
Christian Varela / D3XTRO
Discipline EP / Emphatic Records
13.
Kelly Moran / Autowave
Ultraviolet / Warp
14.
Martin Ptak / Darkstone
River Tales / Col Legno
15.
BAAUER Feat. Soleima / Company
Company / Luckyme Records
16.
Jerry Paper / Baby
Like A Baby / Stone Throw Records
17.
Walter Cornelius / Take Me Over
Take Me Over / Walter Cornelius
18.
STUFF / Slug
OLD DREAMS NEW PLANETS / Gondwana Records
19.
Prefuse 73 / It's Her Birthday (Alternative Piano Mix)
Reto A Ichi / K7
20.
Craig Armstrong / If You Should Fall
Sun On You / Decca
21.
Peter Gregson / Prelude
Recomposed By Peter Gregson / Bach – The Cello Suites / Deutsche Grammophon
Stunde 2:
1.
Extended Modulation / Soundlogo
- / -
2.
Yung Lean / Happy Feat
Poison Ivy / YEAR0001
3.
Serious Klein Feat. Roméo / Should've Known
You Should´Ve Known / Majestic Casual
4.
Dem Atlas / Bad Loves Company
Bad Actress / Rhymesayers Entertainment
5.
Oneohtrix Point Never / Love In The Time Of Lexapro
Love In The Time Of Lexapro EP / Warp
6.
Vessel / Fantasma (For Jasmine)
Queen Of Golden Dogs / Tri Angle
7.
Demdike Stare / Know Where To Start
Passion / Modern Love Records
8.
Nazar Feat. Shannen / Airstrike
Enclave / Nazar
9.
Halves / Don't Send Your Kids To The Lakes
It Goes, It Goes (Forever & Ever) / Hite Records
10.
Sonja Tofik & Mar-Ilena / Monrepos
Vilar I Dina Spår / Moloton
11.
Eli Keszler / The Driver Stops
Stadium / Shelter Press
12.
Hinosch / Tapes And Waves
Hands / TAL
13.
Jordan Rakei / May
Wallflower / Ninja Tune
14.
Matthew Herbert / Celebrity
Plat Du Jour / Accidental Records
15.
Jaako Eino Kalevi / Outside
Out Of Touch / Weird World
16.
Emanuele Errante / Beauty
The Evanescence Of A Thousand Colors / Karaoke Kalk
17.
Rabit / IX (Regret)
Life After Death / Halcyon Veil
18.
Hauschka / Curious
A Different Forest / Sony Classical Records
19.
Arca / Noura Al Ameer
Forces / Mind Travels
20.
Arc Iris / SGNMS
Icon Of Ego / Ba Da Bing!
21.
Run The Jewels / Let's Go (The Royal We )
Venom (Soundtrack) / Sony Classical Records
22.
6ix9ine Feat. Bobby Shmurda / STOOPID
STOOPID / Ten Thousand Projects