Extended Modulation
#120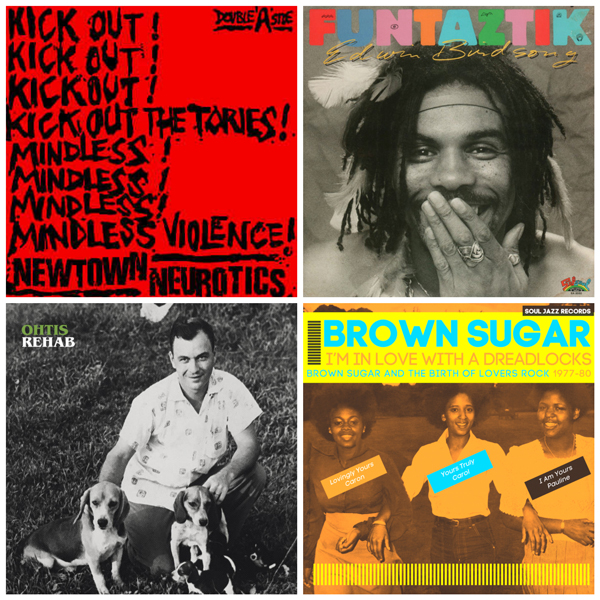 Über Extended Modulation
Extended Modulation ist eine eklektische Radiosendung.
Me Raabenstein mixt und vereint hier klassische Musik, Neo-Klassik, Partitur und elektronische Beats.
Enjoy the melody... and listen to the cinema in your brain.
Me...
Mehr zu "Extended Modulation" >
Weitere Ausgaben von Extended Modulation


ByteFM_Office
vor 6 Monaten
Hi Andreas - ohje, danke für den Hinweis! Jetzt ist die Sendung da und du kannst sie nachhören :) Liebe Grüße aus der Redaktion
---
ByteFM_Redaktion
vor 12 Monaten
---
andreas seegatz
vor einem Jahr
Sendung vom 04.02.2019
Hören
Am zugefrorenen See. Die Feuerwehr. Links wird ein verletzter Schwan verarztet. Rechts eine Übung zur Rettung im Eis eingebrochener Trottel. Applaus, Tusch. Früher schien alles ruhiger.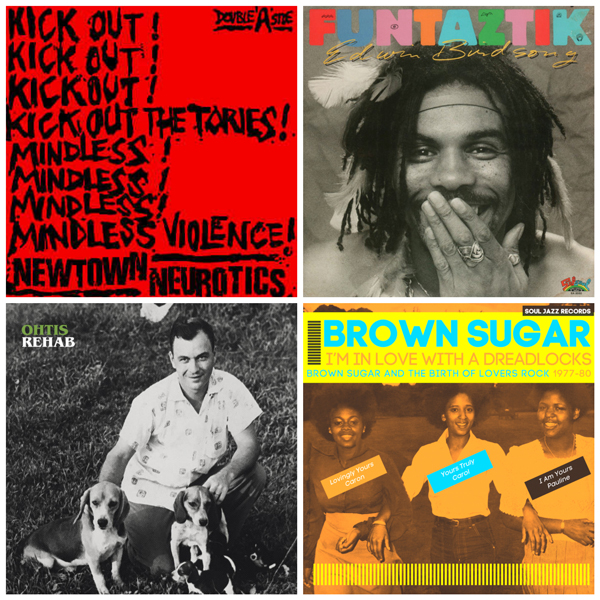 ByteFM_Office
vor 6 Monaten
Hi Andreas - ohje, danke für den Hinweis! Jetzt ist die Sendung da und du kannst sie nachhören :) Liebe Grüße aus der Redaktion
---
ByteFM_Redaktion
vor 12 Monaten
---
andreas seegatz
vor einem Jahr
Playlist
1.
Extended Modulation / Soundlogo
--- / ---
2.
IAMDDB / Pause
Vibe, Volume 2. / WAEV Records
3.
Joel Culpepper / Woman
Tortoise / Reconstruct Music Recordings
4.
The Allergies Feat. Skunkadelic / Keep It Moving
Steel The Show / Jalapeno Records
5.
Wayne Snow / Nothing Wrong
Freedom TV / Tartelet Records
6.
Swindle Feat. Kojey Radical / Coming Home
No More Normal / Brownswood Recordings
7.
Eartheater / Not Worried
Irisiri / Pan
8.
Kelpe / Morning Two
The Curved Line / DRUT
9.
Nicola Cruz / Okami
Siku / ZZK Records
10.
Mocky / The Loneliest Monk
A Day At United / Heavy Sheet Music
11.
Michel Legrand / LÉté 42
- / Les Archives de la RTS
12.
Souleance / War Souvenir
Tribute To Galt MacDermot / Bandcamp
13.
Cardy B / Money (Explicit)
Money (Explicit) / Cardy B
14.
Angel-Ho / Business
Death Becomes Her / Hyperdub
15.
Kanye West Feat. Lil Pump & Adele Givens / I Love It
I Love It / Kanye West Feat. Lil Pump & Adele Givens
16.
Fkj & Masego / Tadow
Lady Lady / EQT Recordings
17.
Gil Scott Heron / Washington, D.C.
Moving Target / Arista Records
18.
Charles Mingus / Self Portrait In Three Colours
Shadows (Soundtrack) / DOL
19.
The Bryan Ferry Orchestra / Just Like You
The Jazz Age / BMG
Stunde 2:
1.
Extended Modulation / Soundlogo
- / -
2.
Brian Eno / Julie With …
Before And After Science / Polydor
3.
Marlon Brando & Maria Schneider / Bath Room Dialogue (Audio Take Out)
The Last Tango (Soundtrack) / United Artists Records
4.
Roxy Music / Just Like You
Stranded / Island Records
5.
James Blake / Don't Miss It
Don't Miss It / James Blake
6.
Steve Spacek / Deep Inside
Natural Sci-Fi / Eglo Records
7.
Ken Nordine / Black
Colors / Philips Records
8.
Laurie Spiegel / From A Harmonic Algorithm
Unseen Worlds / Unseen Worlds
9.
Simon Scott / Grace
Soundings / Touch
10.
Jo David Meyer Lysne / Svalene Pà Àrnes Brygge
Henger I Luften / Hubro
11.
Building Instrument / Vil Du Dit Nok
Mangelen Min / Hubro
12.
Belp / Lurk
Crocodile / SVS
13.
Unknown Artist / It's For Bobby Troop
- / -
14.
Richard Spaven Feat. Jordan Rakei & Jameszoo / Celestial Blues
Real Time / Fine Lines Records
15.
Sampology Feat. Seven Davis Jr. / Blooming In The Streets
Blooming In The Streets / Middle Name Records
16.
Four Tet / Two Thousend And Seventeen
New Energy / Text Records
17.
Eabes Feat. Tenderlonious / Kraksa
Krakas / Svantetic 12" / 22a
18.
Nubya Garcia / Source (Maxwell Owin Remix)
When We ARe / Bandcamp
19.
Ezra Collective / The Philosopher
Chapter 7 + Juan Pablo: The Philosopher / Impartmaint Inc.
20.
Anderson .Paak Feat. T.I. / Come Down (Raabenstein Redo)
Anderson .Paak Feat. T.I. / Come Down (Raabenstein Redo)
21.
Tyler The Creator / Yonkers
Goblin / XL Recordings
22.
Vince Staples / Norf Norf
Summertime '06 / Def Jam Recording
23.
Georges Delerue / Couleurs De Paris
Il Conformista (Soundtrack) / Warner Chappell Music Italiana Srl