Hidden Tracks Tea & Symphony

(19.02.2020)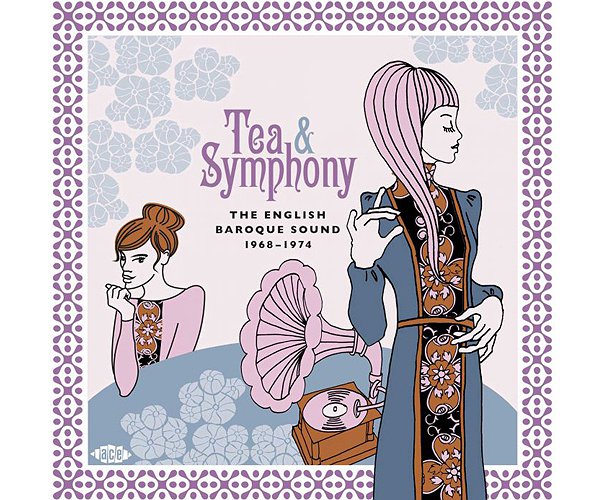 Ausgabe vom 19.02.2020: Tea & Symphony
Hören
In den späten 60er Jahren entwickelte sich geprägt durch Eleanor Rigby (Beatles) und der Band The Zombies eine Art Barocksound in der britischen Popmusik.
Bob Stanley (St. Etienne) hat für das Label Ace Records einige Songs der Jahre 1968 - 1974 zusammengefasst und als Kompilation herausgebracht.
Dazu auch ähnliche Klänge von z.B.
Isobel Campbell
oder The Go-Betweens.
Weitere Ausgaben von Hidden Tracks
Playlist
1.
Jon Plum / Alice
Tea & Symphony – The English Baroque Sound 1968 – 74/V.A. / Ace Records
2.
The Zombies / I Want Her She Wants Me
Odessey And Oracle / CBS
3.
Vigrass & Osborne / Forever Autumn
Tea & Symphony – The English Baroque Sound 1968 – 74/V.A. / Ace Records
4.
Saint Etienne / You`re In A Bad Way
So Tough / Heavenly
5.
Belle & Sebastian / Is It Wicked Not To Care?
The Boy With The Arab Strap / Jeepster/Matador
6.
Isobell Campbell / Rainbow
There Is No Other / Cooking Vinyl
7.
Donovan / Season Of The Witch
Donovan´S Greatest Hits / Pye Records
8.
The Honeybus / I Can`t Let Maggie Go
Tea & Symphony – The English Baroque Sound 1968 – 74/V.A. / Ace Records
9.
Janis Ian / Tea & Symphony
Between The Lines / CBS
10.
Scott Walker / Til The Band Comes In
Til` The Band Comes In / Philips
11.
Christopher / The Race
Tea & Symphony – The English Baroque Sound 1968 – 74/V.A. / Ace Records
12.
The Go Betweens / Right Here
Tallulah / Truetone Records
13.
Simon Dupree & The Big Sound / Thinking About My Life
Without Reservations / Magic Records
14.
Simon Dupree & The Big Sound / Kites
Without Reservations / Magic Records
15.
The Beatles / Eleanor Rigby
Eleanor Rigby/Yellow Submarine / Parlophone