Inside Music Herbst ist Sowieso!mit Goetz Steeger

(06.10.2009)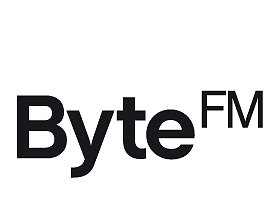 Ausgabe vom 06.10.2009: Herbst ist Sowieso!mit Goetz Steeger
Herbst ist Sowieso!
"Die Tage werden kürzer und die Bremswege länger", "die liebliche Frucht schwellend gedeiht" und "der Weg bedeckt sich, kaum ist er rein gekehrt, wieder mit trockenen Blättern" - Goetz Steeger navigiert mit aufgeschlagenem "Autumn Almanac" durch das Laub und stellt die diesjährige Inside Music Herbstkollektion zusammen. Melancholisch, nachdenklich, sentimental – eben Alles was so in die Jahrezeit gehört.
Mit: Call Me Kat,
Prefab Sprout
, The Good, The Bad And The Queen,
Blonde Redhead
, Jaques Brel u.v.a.
Weitere Ausgaben von Inside Music
Playlist
1.
Chumbawamba / About Being Pushed
Anarchy / EMI
2.
Radio Krüger / Melodien In Moll
Klasse Platte Alles Prima / Rin Tin Tin
3.
Hildegard Knef / Wird Herbst Da Draußen
Knef In Concert / Warner
4.
Ani DiFranco / Prison Prism
Revelling Reckoning / Righteous Babe
5.
King Creosote / Curtain Craft
Flick The V's / Domino
6.
Emmy Moll / Inside A Shell
All The Monsters Are Small, Soft, Scared And Beautiful / Labelship
7.
Emmy Moll / Cloud Nr.9
All The Monsters Are Small, Soft, Scared And Beautiful / Labelship
8.
St. Vincent / The Party
Actor / 4 AD
9.
Blonde Redhead / Spring And Summer Fall
23 / 4 AD
10.
The Good, The Bad And The Queen / Three Changes
The Good, The Bad And The Queen / EMI
11.
Call Me Kat / When Should We Go
Fall Down / Pixiebooth
12.
Ani DiFranco / Flood Waters
Revelling Reckoning / Righteous Babe
13.
Ani DiFranco / Grey
Revelling Reckoning / Righeous Babe
14.
Jaques Brel / Sur La Place
Here's Jaques Brel / Vintago
15.
Mercury Rev / Pick Up, If You're There
Deserter's Songs / V2
16.
Tom Waits / November
Black Rider / Island
17.
Dr. Samuel Hofman / My Troubles Float Away Like Leaves
Music For Peace Of Mind / Basta
18.
Mercury Rev / Tonite It Shows
Deserter's Songs / V2
19
Wiglaf Droste / Deutschland Im Herbst
Am Nebentisch Belauscht / Kunstmann
20.
Kinks / Autumn Almanac
Collection / Sanctuary
21.
New Model Army / Autumn
Today Is A Good Day / Attack
22.
David Crosby / I'd Swear, There Was Somebody Here
I'd Swear There Was Somebody Here / Atlantic
23.
Prefab Sprout / Bonny
Steve McQueen / Columbia
24.
Franz Josef Degenhardt / Herbstlied
Lullaby Zwischen Den Kriegen / Polygram
25.
The Good, The Bad And The Queen / Things Behind The Sun
The Goog, The Bad And The Queen / EMI
26.
Chick Corea / Return To Forever
Return To Forever / ECM
27.
David Crosby / Tamalpais High (At About Three)
I'd Swear There Was Somebody Here / Atlantic
28.
Mike Westbrook / Part 9
Metropolis / BGO Records