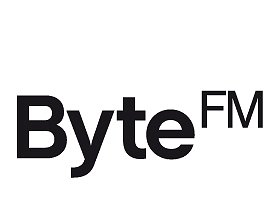 Wassermusik
Wie wichtig ist Wasser?
Wieviel Wasser brauchen wir täglich wofür?
Wie funktioniert der Wasserkreislauf?
Wie sauber sind die Flüsse?
Was ist mit dem Plastikmüll in den Weltmeeren?
Sind das Fragen für eine Musiksendung?
Unbedingt!
Songs und ein Gespräch über Wasser - mit Siri Keil und Dr. Florian Keil, Umweltforscher.
Musik von: The Banana Slug String Band,
Curtis Mayfield
,
Gorillaz
, The Unthanks, ...
Weitere Ausgaben von Inside Music
Playlist
1.
Banana Slug String Band / That's Water
We All Live Downstream / Slug Music

…

2.
Brad Paisley / Water
American Saturday Night / Arista (Sony Music)

…

3.
Rhythm, Rhyme, Results / Water Cycle
Science / Rhythm, Rhyme, Results, LLC

…

4.
Matt Chamberlain / Give Me Some Water
Matt Chamberlain / Web Of Mimicry

…

5.
Catch 22 / Driping Faucet
Dinosaur Sounds / Victory Records

…

6.
Curtis Mayfield / Dirty Laundry
Honesty / Charley Records

…

7.
Owen / Sewer Tunnels
Sewer Tunnels / Intelligent Recordings

…

8.
Tom Lehrer / Pollution
That Was The Year That Was / Imports

…

9.
Holly Golightly and the Brokeoffs / Medicine Water
You Can't By A Gun When You're Crying / Damaged Goods

…

10.
Pete Seeger / My Dirty Stream (The Hudson River Song)
God Bless The Grass / Folkways

…

11.
Digger Barnes / The River
Time Has Come / Sabotage

…

12.
Bessie Smith / Backwater Blues
The Essential Bessie Smith / Sony

…

13.
Alela Diane / The Ocean
To Be Still / Atlantic

…

14.
Justin Sullivan / Ocean Rising
Navigating By The Stars / Attac Attac

…

15.
Gorillaz / Plastic Beach
Plastic Beach / EMI UK

…

16.
Veranda Music / Death By Water
Here's To Them All / XiXeS

…

17.
The White Stripes / One More Cup of Coffee
The White Stripes / XL

…

18.
The Dead Weather / Will There Be Enough Water
Horehound / Third Man

…

19.
Múm / A River Don't Stop To Breathe
Sing Along To Songs You Don't Know / Morr Music

…