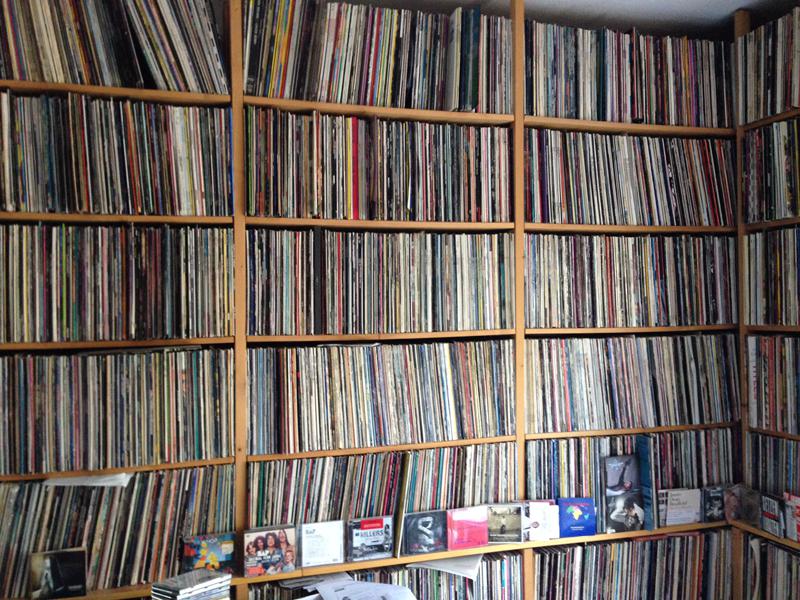 Ausgabe vom 04.12.2018: Turn On The Radio
Hören
In dieser Ausgabe geht es um Neues und Aktuelles von P.O.D.,
Elvis Costello
& The Imposter, Muse, Motorjesus, Smashing Pumpkins, Aaron Brooks, The Rumjacks, Stun, Drug Church und Nektar.
Zudem hören wir Älteres von Elvis Costello & The Attractions, Volbeat, The Wanton Bishops,
Frank Zappa
& The Mothers Of Invention (anlässlich des 25. Todestages von F.Z.), und außerdem eindringliche und verschärfte Konzert-/Tourneehinweise/Veranstaltungshinweise für Motorjesus, Aaron Brooks, Stun und Nektar.
Weitere Ausgaben von Rock The Casbah
Playlist
1.
P.O.D. / On The Radio
Circles / Mascot Records / Mascot Label Group / Rough Trade

…

2.
Elvis Costello And The Attractions / Radio Radio
This Years Model / Radar Records

…

3.
Elvis Costello & The Imposter / Burnt Sugar Is So Bitter
Look Now / Concorde Records / Universal

…

4.
Volbeat / Radio Girl
Rock The Rebel / Metal The Devil / Mascot Records / Mascot Label Group / Rough Trade

…

5.
Muse / Pressue
Simulation Theory / Warner Music

…

6.
Motorjesus / Speedway Sanctuary
Race To Resurrection / Drakkar Records / Soulfood

…

7.
Smashing Pumpkins / Marchin On
Shiny And Oh So Bright, VOL. 1 / LP: No Past. No Future. No Sun. / Napalm Records / Universal

…

8.
The Wanton Bishops / Hitman
Nowhere Everywhere / The Wanton Bishops Records / Wantage

…

9.
Frank Zappa & The Mothers Of Invention / Dirty Love
Over-Nite Sensation / Descreet Records / Reprise Records / Warner Brothers

…

10.
Aaron Brooks / Everybody Dies
Homunculus / Gentle Art Of Music / Soulfood

…

11.
The Rumjacks / Saints Preserve Us
Saints Preserve Us ! / Four Four Records / ABS Australian

…

12.
Stun / The Coterie
Today We Escape / Fuego

…

13.
Drug Church / Unlicensed
Cheer / Pure Noise Records

…

14.
Nektar / Megalomania
Megalomania / OnStage Records / Sireena

…