Soulsearching Touch The Sun.

(13.04.2014)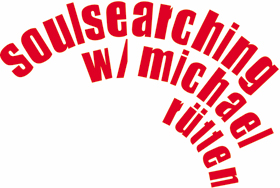 Ausgabe vom 13.04.2014: Touch The Sun.
Von einer fast erschütternden Version eines Standards hin zu leichteren Sounds aus West California.

Von dort aus nach Brasilien und Canada, ab in den House-Train. Nun ja, oder das, was House in den soulsearching Ohren ist. Inklusive neuer Mixes von Henrik Schwarz, Moonstarr, Awanto 3 und einer Reise zurück in die goldene Zeit der Scuba-Journeys.

Abschliessend sagt soulsearching noch Goodbye, Mr. Wayne Henderson und entlässt Euch in die Sonne. Touch The Sun.
Weitere Ausgaben von Soulsearching
Playlist
1.
MR & Aera / Soulsearching Intro
Soulsearching Radiotakes / Soulsearching
2.
Sharon Cash / Nature Boy
Strange Breaks & Mr Thing III / BBE
3.
Tommy Guerrero / The Lone Pistolero
No Mans Land / Grand Palais
4.
Michael Franks / B'wana - He No Home
Sleeping Gypsy / Warner Brothers
5.
GP's Sozeira / Southern Freeze
Brasil Bam Bam Bam / Talkin' Loud
6.
Moonstarr / Starlight
12inch / PTR
7.
Awanto 3 / Knocke Now
Opel Mantra / Rush Hour
8.
Roachford / Work It Out (Henrik Schwarz Full Vocal Remix)
12inch / Peppermint Jam
9.
Atjazz / Touch The Sun (Scuba Remix)
12inch / Mantis
10.
Harry Beckett / Ring Within Rings
Strange Breaks & Mr Thing III / BBE
11.
Roy Ayers/Wayne Henderson / No Deposit, No Return
12inch / Polydor
12.
Billy Wright / Summer Love
Jazz Bizniz 2 / Counterpoint