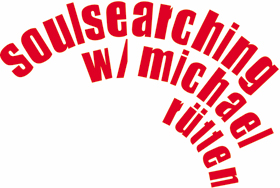 Ausgabe vom 23.03.2014: Just Begin
Eine Tasche voller Frühlingsmusik heute abend bei soulsearching, spontan zusammengestellt, je nach Sonne oder Mond, Lust und Laune. Ein Triple-Pack verschüttet gegangener Soul-Tunes trifft auf House und Artverwandtes. Und es gibt ein Wiederhören mit einem ausgiebigen Remix von Floating Points für Kieran Hebden aus dem Jahr 2010, der sich immer noch genauso gut anhört, gerade jetzt im Frühjahr 2014.
From soulsearching with love:
Gamertag, Bill Summers, Lady Alma, Lenny White,
Pharoah Sanders
& Lonnie Liston-Smith, Marlow, A Race Of Angels.
Weitere Ausgaben von Soulsearching
Playlist
1.
MR & Aera / Soulsearching Intro
Soulsearching Radiotakes / Soulsearching
2.
Pharoah Sanders / Astral Travelling
Thembi / Impulse!
3.
Four Tet / Sing (Floating Points Remix)
12inch / Domino
4.
Lenny White / Sweet Dreamer
Big City / Nemperor Recods
5.
Luther Vandross / Don't You Know That
Never Too Much / Epic
6.
Bill Summers / Come Into My Life
Feel The Heat / Prestige
7.
A Race Of Angels / Just Begin
From L.A. With Love / Milan Music
8.
Vax1 / Oh Lord
12inch / Solid Fool Records
9.
Sam Irl / Time
Footprints E.P. / Jazz & Milk
10.
Gamertag / Maze Impact
You Don't Know Me EP / All City
11.
Lady Alma / It's House Music (Feel It Mix)
12inch / Yoruba Soul
12.
Marlow / Backroom (Feat. Pete Joseph)
12inch / Sonar Kollektiv