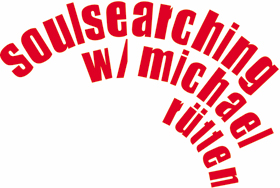 Ausgabe vom 20.04.2014: Soul Spectrum Easter 2014
"Beginnings", "People That I Love", "Reflections", "The Memory", "Boys With Toys", … dies alles sind Titel, die heute Abend bei Soulsearching auf die Plattenteller kommen.

Zu einem kleinen Special, einem Dankeschön fürs Zuhören bis hierhin. Versteckt dabei sind auch . . . . Quatsch wird natürlich nicht verraten.

Sechzig Minuten pure Soulsearching zu Ostern. Amen.
Weitere Ausgaben von Soulsearching
Playlist
1.
MR & Aera / Soulsearching Intro
Soulsearching Radiotakes / Soulsearching

…

2.
Gap Mangione / Boys With Toys
Diana In The Autumn Wind / GRC

…

3.
Aretha Franklin / Walk On By
The Legendary Queen Of Soul / CBS

…

4.
Ray Bryant / The Fox Stalker
Slow Freight / Cadet

…

5.
Roy Ayers / The Memory
Vibrations / Polydor

…

6.
Bill Conti / Reflections
Rocky O.S.T. / United Artists

…

7.
Quincy Jones / Gula Matari
Gula Matari / A&M

…

8.
John Ellis / People That I Love
Back To Mine : MJ Cole / DMC

…

9.
Ramsey Lewis / Eternal Journey
Eternal Journey / Cadet

…

10.
Astrud Gilberto / Beginnings
September 17, 1969 / Verve

…

11.
Penny Goodwin / Too Soon You're Old
Portrait Of A Gemini / Sydney

…