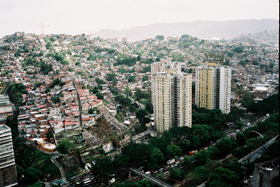 Ausgabe vom 24.01.2009:
Me No Pop I
Wave und Rave im Tropeninstitut
In welcher Sprache singen die Talkings Heads ihr "I Zimbra"? Was bedeutet "Me No Pop I"? Was brachte Sven Väth dazu, 1987 zu raunen: "Yesterdays percussion / Todays technology / Electrica Salsa is in with me." Und hat DJ Mujava wohl ein halbes Bassriff von
Devo
geklaut?
Das Tropeninstitut spannt dieses Mal einen ganz halsbrecherischen Bogen: Von den Tropical New Wave Gangsters im Manhattan der frühen Achtziger bis zu brasilianischem Neo Rave und britischem Italo-House. Mit
Talking Heads
, James White, El General, Edu K, DJ Mujava, Rio Rhythm Band, Kid Creole & The Coconuts und vielen anderen.
Weitere Ausgaben von Tropeninstitut
Playlist
1.
Talking Heads / I Zimbra
Fear Of Music / Sire

…

2.
James White & The Blacks / Tropical Heatwave
Second Chance / ZE Recordings

…

3.
Fellini / Teu Ingles
Não Wave / Man Recordings

…

4.
Kid Creole & The Coconuts / I'm Corrupt
Tropical Gangsters / Island

…

5.
Coati Mundi / Que Pasa / Me No Pop I

…

6.
Off feat. Sven Väth / Electrica Salsa
Electrica Salsa / Carrere

…

7.
Sheila E. / Soul Salsa
Sheila E. / Paisley Park

…

8.
DJ Mujava / Township Funk (Radioclit Remix)
Single / Warp

…

9.
Diplo feat. Deize Tigrona / Bandida
Single / Man Recordings

…

10.
Edu K / Esse Pra Zuar
Party Munky EP / Man Recordings

…

11.
Rio Rhythm Band / Ti Amo Semprini
Ti Amo Semprini 12" / Vinyl Solution

…

12
George Morel / Todos Los Latinos (En La Casa) Morel's Jump Mix
Morel's Grooves PT. 9 / Strictly Rhythm

…

13
El General / Las Chicas (C&C Posse Mix)
Las Chicas EP / BMG

…

14.
Circle Children aka Armand Van Helden / Indonesia (Samba Badjak Mix)
The Best (Greatest Hits) / Motor

…