60minutes
60minutes – Zweite Bescherung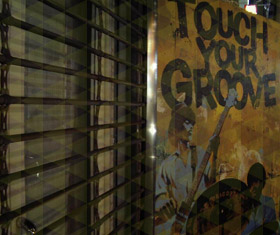 In dieser 60minutes, zweite Bescherung dreht sich alles um zwei Labels aus Brooklyn, Daptone Records und Big Crown Records!
The Shacks
,
Lady Wray
,
Bobby Oroza
,
El Michels Affair
sind aus der guten Soulstube Big Crown dabei und aus dem Hause Daptone dringt Feierlaune zu uns rüber.
Zum 20-jährigen Bestehen von Daptone Records ist vor Kurzem ein umwerfendes Dreifach-Livealbum erschienen, ein energiegeladenes Werk von der legendären Daptone Super Soul Revue Live At The Apollo im Jahr 2014. Mit Charles Bradley,
Sharon Jones
& The Dap-Kings, Naomi Shelton, Antibalas, The Budos Band, Menahan Street Band, Sugarman 3, Saun & Starr und die Como Mamas. Mitreißend! Aufdrehen, mitfeiern, Party unterm Weihnachtsbaum!
Weitere Ausgaben von 60minutes
Playlist
1.
The Shacks / Got To Be Christmas
Christmas Time Is Here / Got To Be Christmas / Big Crown Records

…

2.
Lady Wray / Through It All
Piece Of Me / Big Crown Records

…

3.
Saun & Starr (Featuring: The Dap-Kings) / Hot Shot
The Daptone Super Soul Revue Live at the Apollo / Daptone Records

…

4.
Menahan Street Band / Make The Road By Walking
The Daptone Super Soul Revue Live at the Apollo / Daptone Records

…

5.
The Sugarman 3 / Witches Boogaloo
The Daptone Super Soul Revue Live at the Apollo / Daptone Records

…

6.
Charles Bradley (And His Extraordinaires) / Heartaches and Pain
The Daptone Super Soul Revue Live at the Apollo / Daptone Records

…

7.
Charles Bradley (Featuring The Budos Band) / Aint It A Sin
The Daptone Super Soul Revue Live at the Apollo / Daptone Records

…

8.
The Budos Band / The Sticks
The Daptone Super Soul Revue Live at the Apollo / Daptone Records

…

9.
Sharon Jones & The Dap-Kings / Get Up and Get Out
The Daptone Super Soul Revue Live at the Apollo / Daptone Records

…

10.
Sharon Jones & The Dap-Kings (and Friends) / There Was A Time
The Daptone Super Soul Revue Live at the Apollo / Daptone Records

…

11.
Sharon Jones & The Dap-Kings / Making Up and Breaking Up (and Making Up and Breaking Up Over Again)
The Daptone Super Soul Revue Live at the Apollo / Daptone Records

…

12.
Bobby Oroza / Make Me Believe
Make Me Believe / Big Crown Records

…

13.
El Michels Affair / Cham Cham
The Abominable EP / Big Crown Records

…

14.
El Michels Affair / Progress
The Abominable EP / Big Crown Records

…

15.
Ed Lee feat. Alison David / You Are The Star (Extended Dub)
Compost Disco Years Vol. 1 / Compost

…