Antikörper
Crystal Fairy, The Wave Pictures u.a.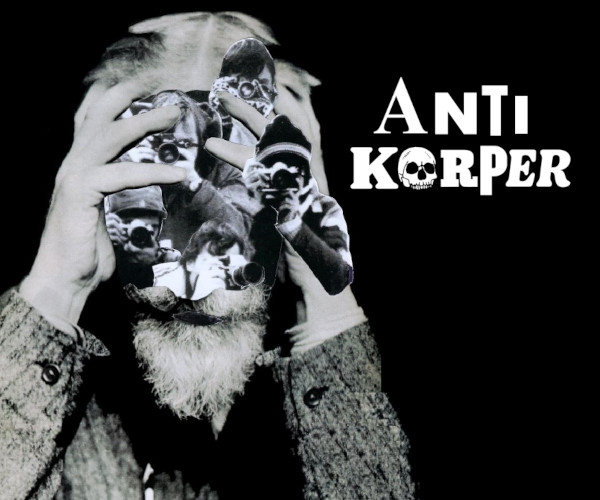 Wenn bekannte Musiker verschiedener Bands zusammen ein Album aufnehmen, nennt das die Plattenfirma gerne "Supergroup". Letztes Jahr gab es einige Veröffentlichungen dieser Art, z.B. Gone Is Gone, Wakrat oder
Half Girl
.
Am 24. Februar 2017 erscheint das selbstbetitelte Debüt einer weiteren "Supergroup" auf Mike Pattons Label Ipecac, und hier stimmt diese Etikette mal wirklich!
Crystal Fairy sind Buzz Osbourne und Dale Grover von
Melvins
, Omar Rodriguez-Lopez von At The Drive-In und Teri Gender Bender von Le Bucherettes.
Weitere Antikörper Album Tipps sind "Alien Age" von Mile Me Deaf (Siluh Records), "Intergalactic Sex Tourists" von The Sex Organs (Voodoo Rhythm Records) und "Life Without Sound" von
Cloud Nothings
(Wichita).
Die Antikörper Session kommt dieses Mal von
The Wave Pictures
aus London, die 2016 ihr mittlerweile schon 16. Studioalbum "Bamboo Diner In The Rain" (Moshi Moshi) veröffentlicht haben.
Mark Kowarsch freut sich auf jeden
Fall
schon sehr auf den 10. Februar 2017!
Weitere Ausgaben von Antikörper
Playlist
1.
Beach Slang / Roadrunner
Here I Made This For You Mixtape Volume 2 / Big Scary Monsters

…

2.
Buzzcocks / Breakdown
Spiral Scratch EP / Domino

…

3.
The Sex Organs / Earth Blues
Intergalactic Sex Tourists / Voodoo Rhythm

…

4.
Reverend Beat-Man / Jesus Christ Twist
Voodoo Rhythm Records Compilation Volume 3 / Voodoo Rhythm

…

5.
Cloud Nothings / Eternal World
Life Without Sound / Wichita

…

6.
Sorority Noise / No Halo
Your Not As _ As You Think / Big Scary Monsters

…

7.
Mile Me Deaf / Zither
Alien Age / Siluh

…

8.
Crystal Fairy / Sweet Self
Crystal Fairy / Ipecac

…

9.
Ty Segall / Break A Guitar
Ty Segall / Drag City

…

10.
Hgich.T / 100 Jahre Mühle
Therapie Wirkt / Tapete

…

11.
The Wave Pictures / A Change Is Gonna Come
Antikörper Session / Antikörper Session

…

12.
The Wave Pictures / I'm So Lonesome I Could Cry
Antikörper Session / Antikörper Session

…

13.
A Million Mercies / Abend
A Million Mercies / Hausmusik

…

14.
Candelilla / Pool
Camping / Trocadero/Zick Zack

…

15.
Einstürzende Neubauten / Sabrina
Greatest Hits / Potomak

…

16.
The Wave Pictures / Make Me A Pallet On Your Floor
Antikörper Session / Antikörper Session

…

17.
Ween / Up On The Hill
God Ween Satan LIVE / Chocodog

…

18.
Ween / Old Man Thunder
God Ween Satan LIVE / Chocodog

…

19.
The Wave Pictures / Newcastle Rain
Bamboo Diner In The Rain / Moshi Moshi

…