Beyond Rough & Sweet

(25.08.2018)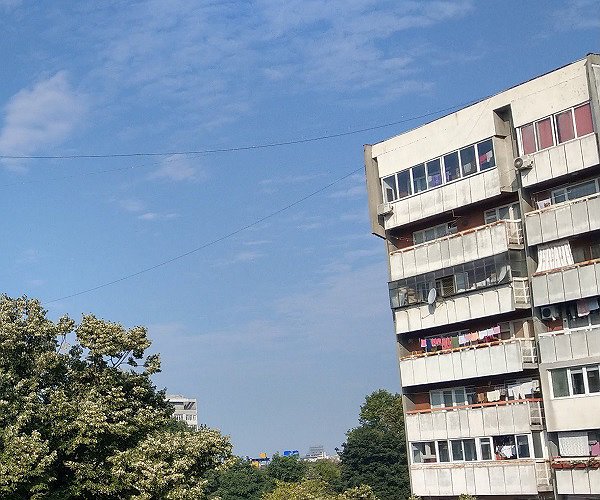 Ausgabe vom 25.08.2018: Rough & Sweet
Hören
Eine Reihe der Sounds heute ist eher rauh, einige sweet, die meisten beides gleichzeitig. Und einige Songs nehmen sich roughen Themen auf sympathische Art und Weise an.
Mit Chris Imler, Helena Hauff, Nu Guinea, Jlin, The Last Poets, Tygapaw, Stella Sommer,
Dena
, Sinjin Hawke & Zora Jones, Amyl and the Sniffers, The Male Gaze und Teenage Granny.
Weitere Ausgaben von Beyond
Playlist
1.
Amyl and the Sniffers / '70s Street Munchies
Big Attraction & Giddy Up / Damaged Goods Records
2.
Chris Imler / Soluzione
Maschinen Und Tiere / Staatsakt
3.
Nu Guinea / Disco Sole
Nuova Napoli / NG Records
4.
Helena Hauff / Barrow Boot Boy
Qualm / Ninja Tune
5.
Jlin / The Abyss Of Doubt
Autobiography / Planet Mu Records
6.
The Male Gaze / Someday
/ / Ymi Castel, The Male Gaze
7.
Teenage Granny / Gloria Matri (Oneiro wa Noira)
/ / /
8.
Stella Sommer / I Take An Interest
13 Kinds of Happiness / Stella Sommers, Affairs Of The Heart
9.
Stella Sommer / Light Winds
13 Kinds of Happiness / Stella Sommers, Affairs Of The Heart
10.
Helena Hauff / The Smell Of Suds And Steel
Qualm / Ninja Tune
11.
Sinjin Hawke & Zora Jones / God
Vicious Circles / Planet Mu Records
12.
Dena, Erlend Øye / Speculations
If It's Written / Mansions and Millions
13.
The Last Poets / The Bridge
Understand What Black Is / Studio Rockers
14.
The Last Poets / We Must Be Sacred
Understand What Black Is / Studio Rockers
15.
Tygapaw / BLACK WOMXN EXPERIENCE
Physically Sick 2 / Allergy Season, Discwoman