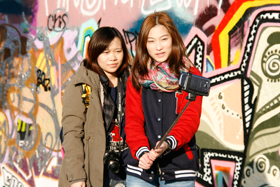 Ausgabe vom 30.11.2009:
Eine hippieske Ausgabe diesmal, mit viel weirdem Soul und freakigem Folk von
Cornershop
, Jakob and the Appleblossom (Radiopremiere des Wagner-Love-Sängers!!),
Burnt Friedman
,
Devendra Banhart
sowie
Animal Collective
und aus Wien Kubo, das neue Projekt von Stereotype mit mehreren MC-Frauen. Wenn ihr wissen wollt, wie man die vielbeschworenen "Nuller-Jahre" in einen einzigen Track packen kann, dann hört diese Show "Bricolage Deluxe" mit Stefan Müller in Byte.FM!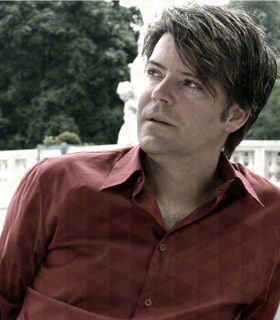 Diese Sendung moderiert
DJ Eastenders aka Stefan Müller
Weitere Ausgaben von Bricolage Deluxe
Playlist
1.
Cornershop / Chamchu
Judy Sucks A Lemon For Breakfast / Ample Play Recordings

…

2.
Cornershop / Brimful Of Asha (Sofa Surfers Solid State Radio Mix Vienna)
Brimful Of Asha-Single / Intercord

…

3.
Cornershop / The Mighty Quinn
Judy Sucks A Lemon For Breakfast / Ample Play Recordings

…

4.
Cornershop / Soul School
Judy Sucks A Lemon For Breakfast / Ample Play Recordings

…

5.
Jakob And The Appleblossom / Bird Of Silence
No Info / http://www.myspace.com/jacobandtheappleblossom

…

6.
Jakob And The Appleblossom / Dear Lover
No Info / http://www.myspace.com/jacobandtheappleblossom

…

7.
The Embassadors Feat. Burnt Friedman And Hayden Chisholm / Polar Sexus
Coptic Dub / Nonplace

…

8.
Devendra Banhart / Walilamdzi
What Will We Be / Warner

…

9.
Devendra Banhart / Foolin'
What Will We Be / Warner

…

10.
Devendra Banhart / Chick Chick & Muck Muck
What Will We Be / Warner

…

11.
Empire Of The Sun / Walking On A Dream
Walking On A Dream / Virgin

…

12.
Animal Collective / Brothersport
Merriweather Post Pavillion / XL

…

13.
Kubo / Kaggua Feat. Tshila (Robot Koch Remix)
Kubo-Remix EP / Man-Rec.

…

14.
Kubo / Sumanita Feat. Daniecell (Cuski Dubstep Remix)
Kubo-Remix EP / Man-Rec.

…