---
Alle vier Wochen | Mittwoch 17 - 18 Uhr
---
Von Bailefunk bis Gipsybreaks. Globalisierung mal positiv:

Was passiert musikalisch in den Metropolen und den Outskirts von Rio, Bombay, Istanbul, Mexico City, Darkar, Beirut und London?

Mehr als man vermutet!

Das Neue an der Musik von dort ist die Vollendung der Bricolage-Technik – der Begriff stammt vom Ethnologen Claude Lévi-Strauss, der Anfang der sechziger Jahre sein Konzept des "Wilden Denkens" vorgestellt hat.

Grundprinzip: "das nehmen und verknüpfen, was da ist!". Also den Bass-Wumms vom Nordlead-PlugIn plus den Chor der Kinderschar vom Dorfplatz.

Neue Sounds aus den Megacities.

---
Genres:
Acid Jazz, Ambient, Deep House, Drum & Bass, Dubstep, Easy Listening, Electronic Funk, Elektronika, Exotica, Global Pop, Jazz, Jazz-Rock, Jungle, Outernational, Pop, Swing, Techno, Trap
---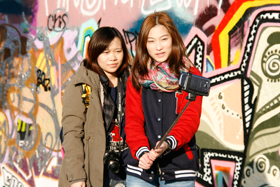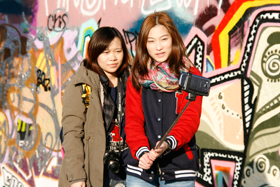 ---
---
Home Together
Home Together – die neuen Tracks von Little Dragon (Göteborg), London Grammar, Coldcut sowie Superstar Kendrick Lamar (L.A.).




1.
Little Dragon / High
Season High / Because/Warner
2.
Mount Kimbie / We Go Home Together feat. James Blake
SIngle
3.
Little Dragon / Strobe Light
Season High / Because/Warner
4.
Little Dragon / Celebrate
Season High / Because/Warner
5.
London Grammar / Big Picture (THRDL!FE Remix)
Single / Universal
6.
Aron Ottignon / The Nile - Prieur de la Marne Remix
Single / Blue Note
7.
Acid Pauli / Majid
BLD / Ouie
8.
Wax Tailor / Radio Broadcast
Hope & Sorrow
9.
Wax Tailor / I Had A Woman
By Any Beats Necessary
10.
Coldcut Vs. On U Sound / Vitals Feat. Roots Manuva
Vitals Single / Ninja Tune
11.
Kendrick Lamar / YAH
DAMN.
12.
Kendrick Lamar / GOD
DAMN.
13.
Sepalot / Please me feat. MC Tree G
Hide& / Eskapaden Music
14.
DJ Format Feat. Abdominal / White Rapper
Still hungy / AAF Rec. / Indigo
15.
The Kondi Band / Without Money, No Family
Salone / Strut
The Orb / Elms Over River Eno (The Field Remix)
The Cow Remixes - Sin In Space Pt. 3


Tobias.Merz
vor vier Wochen
Eingeloggte Mitglieder im Verein "Freunde von ByteFM" können Kommentare hinterlassen.