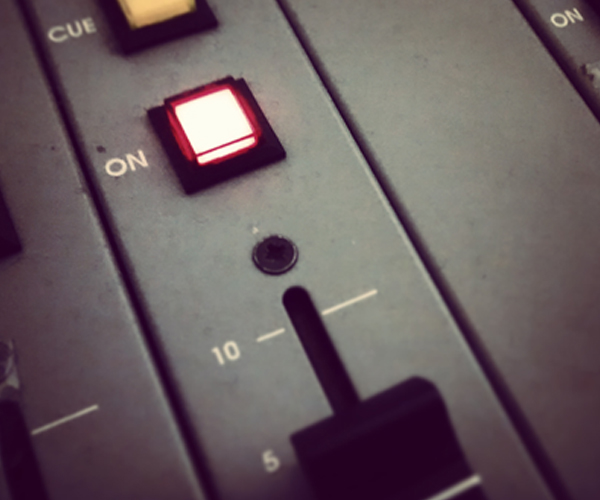 Ausgabe vom 09.08.2020: The Wrecking Crew, The Runaways, Abbey Lincoln
Hören
Keyboarder und Multiinstrumentalist Larry Knechtel von The Wrecking Crew wäre letzte Woche 80 Jahre alt geworden. Larry Knechtel war nicht nur für den Erfolg von
The Byrds
mitverantwortlich, sondern steuerte Klavier oder Keyboards für Künstler wie Elvis, Barbra Streisand und
Simon & Garfunkel
bei. Für sein Klavierspiel auf deren "Bridge Over Troubled Water" gewann Larry Knechtel 1970 einen Grammy Award.
Sie war eine der bedeutendsten Stimmen des Civil Rights Movement, gemeinsam mit ihrem Mann Max Roach: Abbey Lincoln – die Jazzsängerin wäre diese Woche 90 Jahre alt geworden.
The Runaways gründeten sich vor genau 45 Jahren. Wie die Band um Joan Jett zusammengekommen ist und warum sie, nach einer relativ kurzen Bandgeschichte, schon bald wieder auseinander ging, das hört Ihr in diesem ByteFM Magazin.
Außerdem: Musik von unserem Album der Woche "Shaman!" von
Idris Ackamoor & The Pyramids
.
Weitere Ausgaben von ByteFM Magazin: Der Wochenrückblick
Playlist
1.
Fontaines D.C. / Televised Mind
A Hero's Death / Partisan Records
2.
Garbage / Fix Me Now
Garbage / Stunvolume
3.
Nirvana / Lithium
Nevermind - 20th Anniversary / Universal Music
4.
Galcher Lustwerk / Cig Angel
Information / Ghostly International
5.
Madonna / Into The Groove
The Immaculate Collection / Warner
6.
Beyoncé / Black Parade
The Lion King: The Gift / Columbia Records
7.
The Byrds / Mr.Tambourine Man
Mr.Tambourine Man / Sony
8.
Bread / Mother Freedom
Baby I'm-A Want You / Elektra
9.
Ken Boothe / Everything I Own
Everything I Own / Trojan
10.
Jay Som / Superbike
Anak Ko / Polyvinyl
11.
Idris Ackamoor & The Pyramids / The Last Slave Ship
Shaman! / Strut
12.
Phools / Part Of You
Part Of You / Phools
13.
Haiyti / La La Land
La La Land / Haiyti Records
14.
The Hempolics / Play On
Play On (Single) / Zee Zee Records
15.
Sebastian Maschat & Erlend Øye / Price
Quarantine At El Ganzo / Bubble
Stunde 2:
1.
3 South & Banana / 55 Million Light Years Away
3 South & Banana / Some Other Planet Records
2.
The Runaways / Cherry Bombs
The Runaways / Mercury Records
3.
The Runaways / Queens Of Noise
Queens Of Noise / Cherry Red
4.
Joan Jett & The Blackhearts / I Love Rock 'N Roll
I Love Rock 'N Roll (Expanded Edition) / Blackheart Records
5.
Derya Yildirim & Grup Simsek / Deniz Dalgasiz Olmaz
Deniz Dalgasiz Olmaz (Single) / Les Disques Bongo Joe
6.
Gary Olson / Afternoon Into Evening
Gary Olson / Tapete
7.
Max Roach, Abbey Lincoln, Coleman Hawkins / Driva Man
We Insist! Max Roach's Freedom Now Suite / Candid
8.
Abbey Lincoln / Afro Blue
Abbey is Blue / Original Jazz Classics
9.
Idris Ackamoor & The Pyramids / Theme For Cecil
Shaman! / Strut
10.
Stevie Wonder / Joy (Takes Over Me)
Signed, Sealed & Delivered / Motown Records
11.
Stevie Wonder / Pastime Paradise
Songs in the Key of Life / Motown Records
12.
Coolio / Gangsta's Paradise (feat. L.V.)
Gangsta's Paradise / Tommy Boy Music
13.
Mary J. Blige / Time
Mary / Geffen Records
14.
Jamila Woods / Sula (Paperback)
Sula / Jagjaguwar
15.
Dirty Ghosts / Strange Weather
Strange Weather (Single) / -