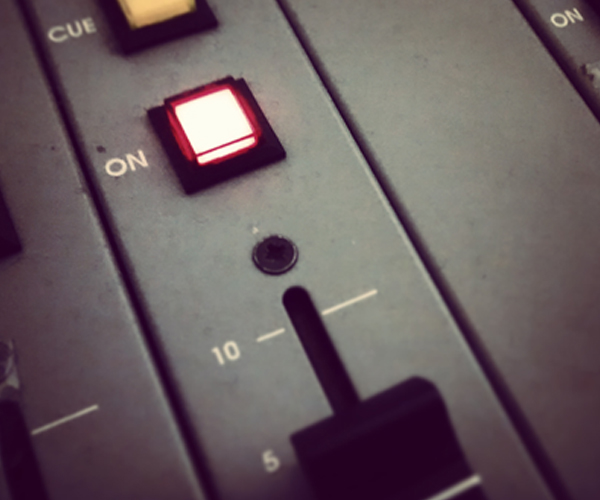 Ausgabe vom 10.01.2021: KW 01
Hören
George Martin, einer der bedeutendsten britischen Musikproduzenten, wäre diese Woche 95 Jahre alt geworden. Neben
The Beatles
produzierte er auch die Gruppe Gerry And The Pacemakers, deren Sänger Gerry Marsden kürzlich gestorben ist.
Außerdem: Musik von unserem aktuellen Album der Woche "Curtis" von
Curtis Mayfield
und von Syd Barret. Der Sänger und Gitarrist aus der Anfangsphase von
Pink Floyd
war an den ersten beiden Alben der Band beteiligt. Nach dieser Zeit veröffentlichte er zwei Soloalben und verschwand anschließend von der Bildfläche. Im Juli 2006 ist
Syd Barrett
gestorben - diese Woche wäre er 75 Jahre alt geworden.
Weitere Ausgaben von ByteFM Magazin: Der Wochenrückblick
Playlist
1.
Working Men's Club / Tomorrow
Working Men's Club / Heavenly Recordings
2.
Frank Ocean / White Ferrari
Blonde / Boys Don't Cry
3.
The Beatles / Here, There and Everywhere
Revolver / Apple Corps Ltd.
4.
The Beatles / In My Life
Rubber Soul / Apple Corps Ltd.
5.
Gerry And The Pacemakers / Ferry Cross The Mersey
Ferry Cross The Mersey / Parlophone Records
6.
Young Marble Giants / Brand - New - Life
Colossal Youth / Domino
7.
Curtis Mayfield / Move On Up
Curtis / Warner
8.
DJ Koze / Pick Up
Knock Knock / Pampa Records
9.
Parliament / Give Up The Funk (Tear The Roof Off The Sucker)
Mothership Connection / Island Def Jam Music Group
10.
Sofie & Miss World / Melody (feat. Peanut Butter Wolf)
Melody / Stones Throw Records
11.
Madlib / Hopprock
Hopprock / Madlib Invazion
12.
Four Tet / Parallel 4
Parallel / Text Records
13.
Sufjan Stevens / Video Game
The Ascension / Asthmatic Kitty
Stunde 2:
1.
Dej Loaf / Open Hand (feat. Rick Ross)
Sell Sole II / Yellow World
2.
KMD / Who Me? (With An Answer From Dr. Bert)
Mr. Hood / Elektra Records
3.
MF Doom / Doomsday
Operation: Doomsday / Fondle 'Em
4.
Pink Floyd / Matilda Mother
The Piper At The Gates Of Dawn [Remaster] / Pink Floyd Records
5.
Syd Barrett / Octopus
The Madcap Laughs / Parlophone Records
6.
Television Personalities / I Know Where Syd Barrett Lives
Some Kind Of Happening - Singles 1978-1989 (CD1) / Fire
7.
Curtis Mayfield / Miss Black America
Curtis / Warner
8.
Lewsberg / From Never To Once
In This House / Lewsberg/Cargo
9.
James Carr / You've Got My Mind Messed Up
You Got My Mind Messed Up / Ace Records
10.
Clarence Carter / Making Love (At The End Of The Dark Street)
Testifyin' / Atlantic Recording
11.
Gorrillaz / Momentary Bliss (feat. Slowthai & Slaves)
Songmachine Season One: Strange Timez / Gorrillaz / Parlophone
12.
Slowthai / Mazza (feat. A$AP Rocky)
Mazza (feat. A$AP Rocky) (Single) / Method Records
13.
Ariel Pink / Lipstick
Pom Pom / 4Ad/Beggars Group
14.
The Brian Jonestown Massacre / Drained
The Brian Jonestown Massacre / A Records
15.
The Dance / Do Yourself A Favor
Soul Force / Statik