ByteFM Magazin Der Wochenrückblick

(08.12.2012)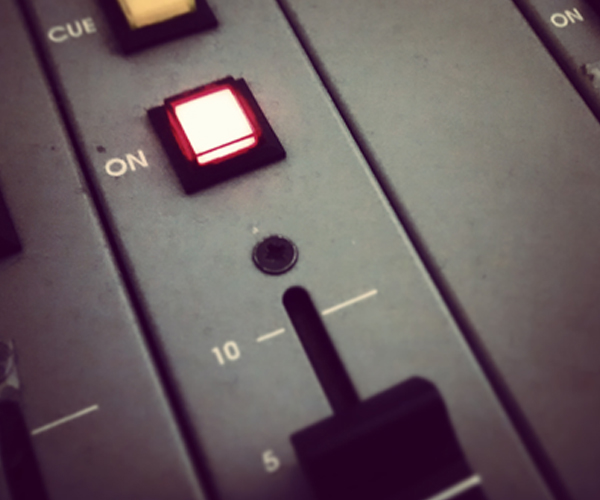 Jeden Samstag: das ByteFM Magazin mit einem Rückblick auf die Sendungen der vergangenen Woche.
Heute unter anderem mit Ivy League, dessen Sänger und Mitbegründer Ken Lewis diese Woche 70 Jahre alt wurde, ebenso wie Ted Bluechel von der Band The Association. 40 Jahre alt wird Justin Welch, 45 Jahre zählt Adamski, der in den 90ern auf der Acid House-Welle mitsurfte.
Außerdem dabei
Ben Watt
und Tracy Thorn von
Everything But The Girl
und der Jazz-Pianist und -Komponist
Dave Brubeck
.
Weitere Ausgaben von ByteFM Magazin
Playlist
1.
People Press Play / These Days
People Press Play / Morr

…

2.
The Bryan Ferry Orchestra / Don't Stop The Dance
The Jazz Age / BMG

…

3.
Neil Halstead / Bad Drugs And Minor Chords
Palindrome Hunches / Sonic Cathedral

…

4.
Andreya Triana / A Town Called Obsolete (Mount Kimbie Remix)
A Town Called Obsolete (Single) / Ninja Tune

…

5.
Dirty Projectors / Gun Has No Trigger
Swing Lo Magellan / Domino

…

6.
Ivy League / Tossing And Turning
60's - Classic Hits / Collecting Records OMP

…

7.
The Association / Windy
The Assocation: The Essentials / Rhino

…

8.
Flume / Left Alone (Feat. Chet Faker)
Flume / Future Classic

…

9.
The Bryan Ferry Orchestra / The Bogus Man
The Jazz Age / BMG

…

10.
Adamski / Killer
Killer: The Best Of / Spectrum

…

11.
Adamski / Antibody
Adamski's Thing / ZTT Records

…

12.
Stars / Backlines
The North / Unter Schafen Records/ Alive!

…

13.
Asbo Kid / Human Race
The Sus Laws / Corsair Records

…

14.
Bryan Ferry / Reason Or Rhyme
Olympia / Virgin

…

15.
The Bryan Ferry Orchestra / Reason Or Rhyme
The Jazz Age / BMG

…

16.
Ariel Pink's Haunted Graffiti / Baby
Mature Themes / 4AD/Beggars Group

…

17.
Hundreds / Song For A Sailor
Hundreds / Sinnbus

…

Stunde 2:
1.
Solander / Berlin
Since We Are Pigeons / A Tenderversion Recording

…

2.
Mika Vainio / It's A Muthang
It's A Muthang / www.digital-tunes.net

…

3.
Everything But The Girl / Missing
Amplified Heart / Warner

…

4.
Everything But The Girl / Mirrorball
Walking Wounded / Virgin

…

5.
Captain Murphy / Between Friends (feat. Earl Sweatshirt)
DuAlity / Captain Murphy

…

6.
Nina Simone / My Baby Just Cares For Me
Little Girl Blue / Bethlehem

…

7.
Dave Brubeck / Take Five
Time Out / Hallmark

…

8.
Dave Brubeck / Unsquare Dance
Dave Brubeck's Greatest Hits / Columbia/Legacy

…

9.
Roxy Music / Virginia Plain
The Collection / Virgin UK

…

10.
The Bryan Ferry Orchestra / Virginia Plain
The Jazz Age / BMG

…

11.
Finn / Don't Dream It's Over
I Wish I Was Someone Else / Sunday Service

…

12.
Nadeah / Nobody But You
Venus Gets Even / Popup Records

…

13.
tUnE-yArDs / Gangsta
W H O K I L L

…

14.
I Am Kloot / Fingerprints
Sky At Night / PIAS

…