ByteFM Magazin am Morgen mit Juliane Reil

(22.03.2013)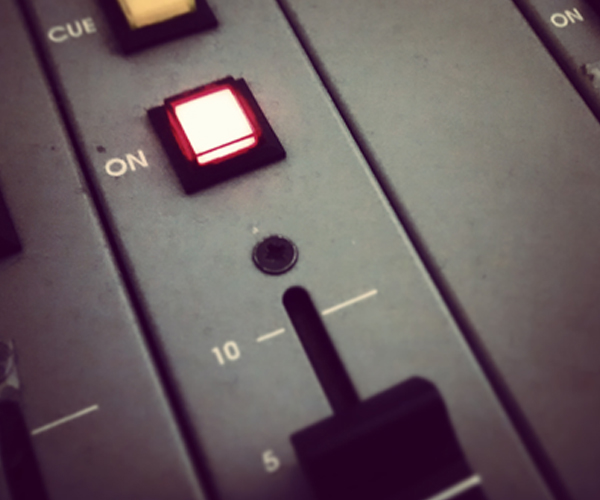 Ausgabe vom 22.03.2013: am Morgen mit Juliane Reil
Es ist Freitag!
Für das Magazin am Morgen bedeutet das: Es gibt einen neuen Lärm der Woche - die wichtigsten Nachrichten aus Musik- und Popkultur.
Den Soundtrack dazu liefert die Queen of Soul-Funk,
Chaka Khan
, der Jazzgitarrist und Sänger George Benson, die britische Band
The Yardbirds
und
DJ Koze
mit dem Album der Woche.
Weitere Ausgaben von ByteFM Magazin
Playlist
1.
Chaka Khan / Ain't Nobody
Epiohany:The Best Of Chaka Khan / Reprise

…

2.
Mac Demarco / Ode To Viceroy
2 / Captured Tracks

…

3.
Andy Burrows / Somebody Calls Your Name
Company / PIAS

…

4.
Matthew Dear / Elementary Lover (DJ Koze Remix)
Reincarnations – The Remix Chapter 2001-2009 / Get Physical

…

5.
DJ Koze / Homesick (Feat. Ada)
Amygdala / Pampa Records

…

6.
Devendra Banhart / Your Fine Petting Duck
Mala / Nonesuch

…

7.
Ariel Pink's Haunted Graffiti / Only In My Dreams
Mature Themes / 4AD

…

8.
Mister Lies / Dionysian
Mowgli / Lefse

…

9.
Bon Iver / Towers
Bon Iver / 4AD

…

10.
Correatown / Further
Pleiades / Highline Records

…

11.
M83 / Midnight City
Hurry Up, We're Dreaming / Mute

…

12.
Team Ghost / Away
Rituals / Wagram Music

…

13.
Bloodgroup / My Arms (Radio Edit)
Dry Land EP / Adp Records

…

14.
Grizzly Bear / Cheerleader
Veckatimest / Warp

…

15.
The Yardbirds / For Your Love
For Your Love / Smd Reper

…

16.
The Yardbirds / Lost Woman
Over Under Sideways Down / Repertoire Records

…

17.
Led Zeppelin / Stairway To Heaven
Led Zeppelin IV

…

18.
Chaka Khan / I Feel For You
Epiohany:The Best Of Chaka Khan / Reprise

…

19.
Rufus Feat. Chaka Khan / Dance With Me
Rufus / MCA

…

20.
George Benson / Breezin'
Breezin' / WB

…

21.
George Benson / Shadow Dancers
The Essentials George Benson / Columbia

…

22.
George Benson / This Masquerade
Breezin' / WB

…

23.
J Dilla / Rico Suave Bossa Nova
Welcome 2 Detroit / BBE

…

24.
Bibio / A Tout A L'Heure
Silver Wilkinson / Warp

…