ByteFM Magazin Der Wochenrückblick

(12.10.2013)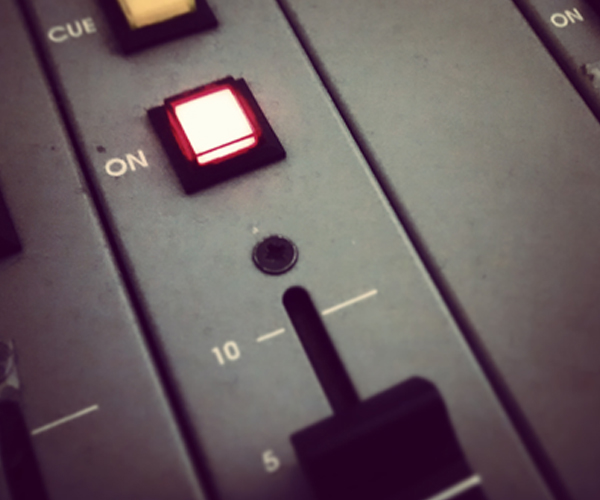 Ausgabe vom 12.10.2013: Der Wochenrückblick
Hören
Jeden Samstag: das ByteFM Magazin mit einem Rückblick auf die Sendungen der vergangenen Woche.
Diese Woche unter anderem mit dem Geburtstag von Thom Yorke, mit Johnny O'Keefe und
Jackson Browne
. Außerdem dabei Musik von Of Monreal und unserem ByteFM Album der Woche, der 50. Todestag von Edith Piaf und Philip Chevron, dem Gitarrist der irischen Band The Pogues, der diese Woche an Krebs gestorben ist.
Weitere Ausgaben von ByteFM Magazin
Playlist
1.
Hundreds / Song For A Sailor
Hundreds / Sinnbus

…

2.
Johnny O'Keefe / Wild One
The Wild One - The Rock N' Roll Years / Goldenlane Records

…

3.
Gang Colours / Why Didn't You Call?
Invisible In Your City / Brownswood

…

4.
Radiohead / Lotus Flower
The King Of Limbs / Ticker Tape Ltd.

…

5.
Atoms For Peace / Judge Jury and Executioner
Amok / 4AD Beggars Group

…

6.
Son Lux / All The Right Things
We Are Rising / Anticon

…

7.
Of Montreal / Colossus
Lousy With Sylvianbriar / Polyvinyl

…

8.
Ramones / Pet Sematary
Brain Drain / EMI

…

9.
Ramones / The KKK Took My Baby Away
Pleasant Dreams / Sire

…

10.
Snorri Helgason / River
Winter Sun / popup Records/ Cargo

…

11.
The Sweet Serenades / After All The Violence
Help Me! / Leon Records

…

12.
The Pogues / Streams Of Whiskey
Very Best Of The Pogues / Warner

…

13.
Bill Callahan / Ride My Arrow
Dream River / Drag City

…

14.
Nitty Gritty Dirt Band / Mournin' Blues
Rare Junk / Capitol

…

15.
Jackson Five / Doctor My Eyes
The Very Best Of Michael Jackson With The Jackson Five / Motown

…

16.
Gimmix / Missy
Stiff Litte Spinners Vol. 4 / Audiolith

…

…

…

Stunde 2:

…

1.
Portugal. The Man / Floating (Time Isn't Working My Side)
In The Mountain In The Cloud / Atlantic

…

2.
Anna Calvi / Sing To Me
One Breath / Domino

…

3.
Of Montreal / She Ain't Speakin' Now
Lousy With Sylvianbriar / Polyvinyl

…

4.
Bill Ricchini / A Mountain, A Peak
Stuck In Love: OST / Varèse Sarabande

…

5.
Lärm der Woche / Mit Oliver Stangl / ByteFM

…

6.
Baio / Mira
Mira EP / Future Classic

…

7.
James / She's A Star
Best Of / Mercury

…

8.
James / Getting Away With It All (All Messed Up)
Pleased To Meet You / Mercury

…

9.
The Thermals / The Sunset
Desperate Ground / Saddle Creek

…

10.
Grace Jones / La Vie En Rose
Island Records / Universal

…

11.
Edith Piaf / Non, Je Ne Regrette Rien
The Best Of / EMI France

…

12.
The XX / VCR
The XX / XL Recordings

…

13.
Die Sterne / Universal Tellerwäscher
Für Anfänger / Materie Records

…

14.
Baths / Earth Death
Obsidian / Anticon

…