ByteFM Magazin mit Uta Schwarz

(23.06.2014)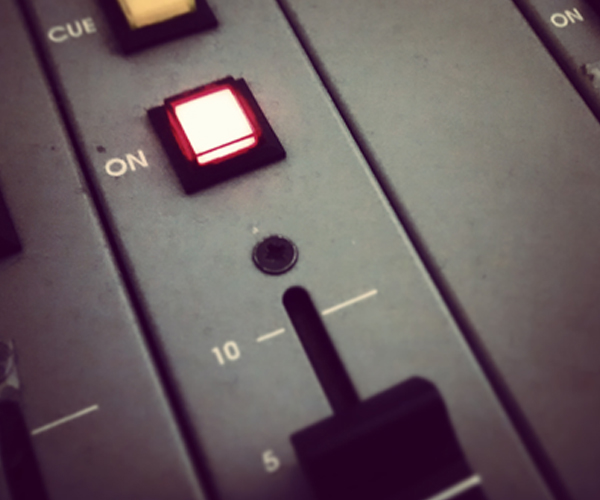 Ausgabe vom 23.06.2014: mit Uta Schwarz
"I don't want to live in a world without love" singen Peter and Gordon, ein britisches Duo 1964. Und recht hatten sie: Wer will das schon. Peter Asher, der Peter von Peter and Gordon ist gestern 70 Jahre alt geworden, weshalb wir uns den Song "A World Without Love" in der Sendung anhören werden.
Musik ist Liebe, deswegen besteht die Gefahr einer Welt ohne Liebe für die Magazinhörer generell nicht. Zum Beweis gibt es liebevolle Konzerttipps, u.a. für
The Internet
,
Blank Realm
und
Bill Callahan
.
Auf Festivals kommt die Liebe ohnehin immer in vollen Dosen, zwei davon kann man bald besuchen: Folk im Park und das Torstrassenfestival in Berlin.
Als seine geliebte June Carter starb, lebte auch
Johnny Cash
nicht mehr lange. June Carter hätte heute Geburtstag gehabt und wäre 85 Jahre alt geworden. Wir hören uns daher ein bisschen Musik von ihr an.
Weitere Ausgaben von ByteFM Magazin
Playlist
1.
Amerigo Gazaway / Ms. Fat Booty
Yasiin Gaye: The Departure (Side One) / Soul Mates Bandcamp

…

2.
Peter and Gordon / A World Without Love
The Ultimate Collection / Parlophone Label Group

…

3.
Babyman / Iron Man
Iron Man 7" / A-sexy

…

4.
Billie Holiday / Day In, Day Out
The Complete Billie Holiday On Verve 1945-1959 / Verve

…

5.
The Internet / Dontcha
Feel Good / Odd Future

…

6.
FM Belfast / Non Believer
Brighter Days / World Champion Records

…

7.
The National Jazz Trio Of Scotland / Trying To Escape You
Standards Vol. III / Karaoke Kalk

…

8.
Dusty Springfield / The Look Of Love
Casino Royale / RCA Victor

…

9.
Girls Names / Hypnotic Regression
The New Life / Tough Love

…

10.
Jack White / That Black Bat Licorice
Lazaretto / XL Recordings

…

11.
Blank Realm / Falling Down The Stairs
Grassed Inn / Fire Records

…

12.
Marvin Gaye / Ain't No Mountain High Enough (Album Version)
The Soul Of Motown / Motown

…

13.
Bill Callahan / Ride My Arrow
Dream River / Drag City

…

14.
HNNY / Most Really Pretty Girls Have Pretty Ugly Feet
If This Is House I Want My Money Back III / Permanent Vacation

…

15.
Sleaford Mods / Tweet Tweet Tweet
Divide And Exit / Harbinger Sound

…

16.
The Black Keys / Fever
Turn Blue / Nonesuch

…

17.
The Roots / Tomorrow (Feat. Raheem DeVaughn)
...And Then You Shoot Your Cousin / Def Jam

…

18.
Darius Milhaud / Saudades do Brazil Op. 64
Saudades do Brazil Op. 64

…

19.
Todd Terje / Strandbar
It's Album Time / Kobalt

…

20.
The Pains Of Being Pure At Heart / 103
Higher Than The Stars EP / Fortuna POP!

…

21.
Sylvan Esso / Could I Be
Sylvan Esso / City Slang

…

22.
Dan Croll / From Nowhere
From Nowhere / Decca

…

23.
Skalpel / On The Road
Simple EP / PlugAudio

…

24.
Johnny Cash / Ring Of Fire
The Legend / Mercury

…

25.
Real Estate / Had To Hear
Atlas / Domino

…

26.
Skiing / Life Is A Near Death Experience
Holly

…

27.
Nina Simone / Tell Me More And More And Then Some
Ne Me Quitte Pas / Philips

…

28.
Jungle / Busy Earnin'
Busy Earnin' / XL Recordings

…

29.
Blood Orange / Time Will Tell
Cupid Deluxe / Domino

…

30.
Joy Wellboy / Before The Sunrise (Early Bird Version)
Before The Sunrise / BPitch Control

…

31.
Michael Jackson / Rock With You
Off The Wall / Epic

…