ByteFM Magazin am Nachmittag mit Isabelle Klein

(26.06.2015)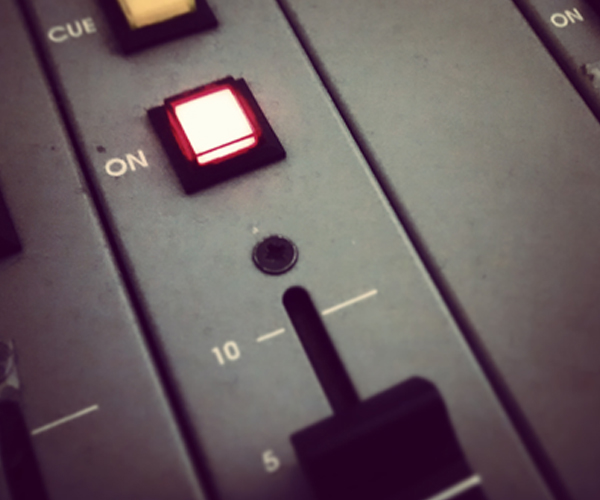 Im ByteFM Magazin gehts heute u.a. um zwei Punk-Urgesteine aus London und New York:
The Clash
und Richard Hell and The Voidoids. Ihre Gitarristen Mick Jones und Ivan Julian feiern heute ihren 60. Geburtstag.
Daneben erinnern wir an den New Yorker Songschreiber Doc Pomus, der u.a. Hits für Elvis,
B.B. King
und
Ray Charles
geschrieben hat und heute 90 Jahre alt geworden wäre.
Außerdem hört ihr Musik von der Leipzig-Berliner-Band SAFI, deren zweites Album "Janus" das ByteFM-Album der Woche ist, das neue Album von Nicolas Jaar, das der chilenisch-amerikanische Musiker als kostenlosen Download veröffentlicht hat.
Weitere Ausgaben von ByteFM Magazin
Playlist
1
Zwanie Jonson / Golden Song (Victoria OST)
Golden Song / Staatsakt

…

2.
Doomtree / Generator
All Hands / Doomtree Records

…

3.
Dion And The Belmonts / A Teenager In Love
A Teenager In Love / Laurie Records

…

4.
Ray Charles / Lonely Avenue
Lonely Avenue / Atlantic

…

5.
Ben Folds And Nick Hornby / Doc Pomus
Lonely Avenue / Nonesuch Records

…

6.
Christopher Owens / Another Loser Fuck Up
Chrissybaby Forever / Turnstile

…

7.
Nicolas Jaar / Club Kapital
Pomegranates / Otehr People

…

8.
Landshapes / Stay
Heyoon / Bella Union

…

9.
Wilco / I'm Always In Love
Summerteeth / Reprise

…

10.
The War On Drugs / Comin' Through
Secretly Canadian / Future Weather

…

11.
Nick Cave / Mack The Knife
September Songs / Sony Classical

…

12.
Kurt Vile / Snowflakes Are Dancing
Wakin On A Pretty Daze / Matador

…

13.
Lightning Bolt / Runaway Train
Fantasy Empire / Load Racords

…

14.
Dianas / Good Enough Girl
Good Enough Girl / Free Download Bandcamp

…

15.
The Clash / Should I Stay Or Should I Go
Ombat Rock / Epic

…

16.
Big Audio Dynamite / The Globe
The Globe / Sony BMG

…

17.
The Libertines / What Katie Did
The Libertines / Rough Trade

…

18.
Alabama Shakes / Give Me All Your Love
Sound & Color / Rough Trade

…

19.
Miaoux Miaoux / It's The Quick
School Of Velocity / Chemikal

…

20.
Mutter / Wer Hat Schon Lust So Zu Leben
Text Und Musik / Clouds Hill

…

21.
Tocotronic / Chaos
Rotes Album / Vertigo Berlin

…

22.
Richard Hell And The Voidoids / Blank Generation
Blank Generation / Sire

…

23.
The Fleshtones / Love Yourself
Take A Good Look / Yep Roc Records

…

24.
King Gizzard & The Lizard Wizard / Hot Wax
Oddments / Castle Face

…

25.
Blumfeld / Pickelface Is Back In Town
Ich-Maschine / Zickzack

…

26.
Jaakko Eino Kalevi / Don't Ask Me Why
Jaakko Eino Kalevi / Weird World

…

27.
SAFI / Offensichtlich
Janus / Pias

…

28.
Shamir / On The Regular
Ratches / XL

…

29.
Meridian Brothers / Doctor Trompeta
Salvadora Robot / Soundway

…

30.
Prinzhorn Dance School / Reign
Home Economics / DFA

…

31.
Véronique Vincent & Aksak Maboul / Réveillons-Nous
Ex-Futur Album / Crammed Discs

…