ByteFM Magazin
am Morgen: The Crooked Brothers zu Gast bei Diviam Hoffmann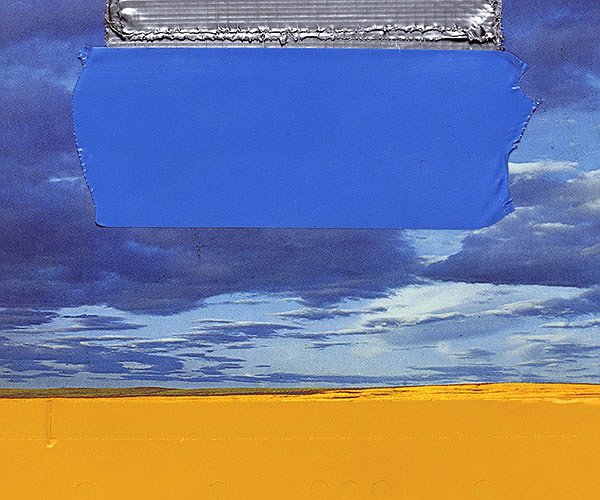 Ausgabe vom 22.09.2015: am Morgen: The Crooked Brothers zu Gast bei Diviam Hoffmann
Hören
Wie schön, dass der Strom von guten Bands und Musikern aus Winnipeg (man denke z.B. an
Neil Young
, The Guess Who, Bif Naked, Ron Paley oder The Wailin' Jennys) nicht zu versiegen scheint.
Erneut bereichert eine Band aus der kanadischen Metropole unseren musikalischen Äther. The Crooked Brothers legen mit ihrem dritten Album "Thank You, I'm Sorry" ein wildes Folk-Blues-Country Gemisch vor, das im Untertitel "Abwechslung" in Großbuchstaben trägt. Die Jungs wechseln sich nämlich nicht nur am Mikrofon ab, nein, sie tauschen auch ihre Instrumente untereinander aus.
Im Gespräch mit Diviam Hoffmann werden sie uns mehr zu ihrer Musik erzählen.
The Crooked Brothers sind live zu sehen, präsentiert von ByteFM:
23.09.15 Berlin - Monarch
28.09.15 Düsseldorf - Zakk
29.09.15 Dresden - Beatpol
30.09.15 München - Milla
02.10.15 Mittersill - NCI
Dazu ein Gruß an Rapper Mystikal, der heute 45 wird und an den nordirischen Sänger Andy Cairns, den man u.a. von der Band Therapy? kennt. Er wird heute 50.
Außerdem Musik von unserem aktuellen Album der Woche von
Kurt Vile
und natürlich wie immer jede Menge Konzerttipps – in der nächsten Zeit live zu erleben sind u.a. Digger Barnes, Farao und
The Internet
.
Alle Tourdaten findet ihr immer auf unserer
Konzertseite
.
Weitere Ausgaben von ByteFM Magazin
Playlist
1.
Mocky / Soulful Beat
Key Change / Heavy Sheet

…

2.
Farao / Bodies
Till It's All Forgotten / Full Time Hobby

…

3.
Jaakko Eino Kalevi / Deeper Shadows
Jaakko Eino Kalevi / Weird World

…

4.
Digger Barnes / 15 Years
Frame By Frame / Hometown Caravan

…

5.
Lowell / The Bells
We Loved Her Dearly / Arts & Crafts

…

6.
Therapy? / Torment Sorrow Misery Strife
Disquiet / Amazing Record Co.

…

7.
Mac Demarco / Another One
Another One / Captured Tracks

…

8.
Saun & Starr / The Wheel
Look Closer / Daptone

…

9.
Yarah Bravo / The Kid Feat. The Unused Word & DJ Chrisfader
Think EP / Duzz Down San

…

10.
Mark Ronson Feat. Mystikal / Feel Right
Uptown Special / Columbia

…

11.
Jono Mccleery / Age Of Self
Age Of Self / Ninja Tune

…

12.
Der Bürgermeister Der Nacht / Über Haschisch
In Champagnerlaune / Hand 11

…

13.
Fehlfarben / Der Mann Den Keiner Kennt
Über... Menschen / Tapete

…

14.
Molly Nilsson / 1995
Zenith / Dark Skies Association

…

15.
C Duncan / Say
Architect / Fatcat

…

16.
The Crooked Brothers / Blackbird In The Snow
Thank You I'm Sorry / The Instrument Village

…

17.
The Crooked Brothers / Sitting True
Thank You I'm Sorry / The Instrument Village

…

18.
Bill Callahan / Javelin Unlanding
Dream River / Drag City

…

19.
Ought / Beautiful Blue Sky
Sun Coming Down / Constellation

…

20.
Kurt Vile / Pretty Pimpin
B'lieve I'm Goin Down / Matador

…

21.
Waxahatchee / Poison
Ivy Tripp / Wichita

…

22.
Stormzy / Shut Up
Wickedskangman 4

…

23.
The Internet / Gabby (Feat. Janelle Monáe)
Ego Death / Odd Future

…

24.
Lower Dens / Electric Current
Escape From Evil / Ribbon

…

25.
Golden Kanine / Flat Line
We Were Wrong, Right? / Glitterhouse Records

…

26.
DIIV / Dopamine
Is The Is Are / Captured Tracks

…