ByteFM Magazin am Morgen mit Diviam Hoffmann

(08.01.2016)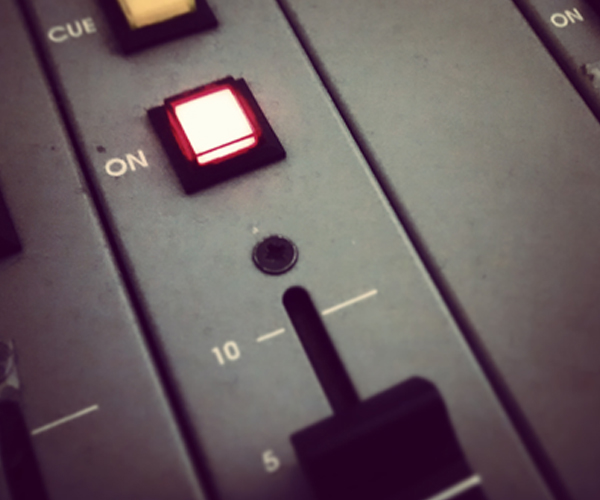 Das ByteFM Magazin heute mit den runden Geburtstagen der US-amerikanischen Country-Sängerin Crystal Gayle, die zusammen mit zwei ihrer fünf Schwestern als
Loretta Lynn
Sisters auftrat und Robby Krieger, dem Gitarristen von The Doors.
Dazu Musik von der Band Rilo Kiley, die um die Jahrtausendwende einige Alben veröffentlicht hat. Sängerin der Band war Jenny Lewis, die auch solo sehr aktiv ist und unter anderem mit The Postal Service und
Conor Oberst
von Bright Eyes zusammengearbeitet hat. Sie wird heute 40 Jahre alt.
Außerdem Musik von unserem aktuellen Album der Woche von
Villagers
.
Und natürlich wie immer jede Menge Konzerttipps – in der nächsten Zeit live zu erleben sind u.a. A Mote Of Dust,
Hinds
,
Hannah Epperson
und Junior Boys. Alle Tourdaten findet ihr immer auf unserer
Konzertseite
.
Weitere Ausgaben von ByteFM Magazin
Playlist
1.
Beat Happening / Noise
Look Around / Domino

…

2.
A Tribe Called Quest / Luck Of Lucien
People's Instinctive Travels And Paths Of Rhythm / Jive

…

3.
A Tribe Called Knarf / The Praxis Of Love
Es Ist Die Wahrheit Obwohl Es Nie Passierte / Staatsakt

…

4.
Alabama Shakes / Give Me All Your Love
Sound & Color / Rough Trade

…

5.
Ella Fitzgerald / I Get A Kick Out Of You.
Ella Fitzgerald Sings The Cole Porter Songbook / Verve

…

6.
The Doors / Hello, I Love You
Waiting For The Sun / Elektra

…

7.
Robby Krieger / Trane Running Late
Singularity / Oglio Records

…

8.
Elyas Kahn / Bells
Jeff Özdemir & Friends / Karaoke Kalk

…

9.
Moriarty / Isabella (Live bei ByteFM)

…

10.
Villagers / That Day
Where Have You Been All My Life / Domino

…

11.
Courtney Barnett / Debbie Downer
Sometimes I Sit And Think, And Sometimes I Just Sit / Marathon Artists

…

12.
Hannah Epperson / Let It Go

…

13.
Cat Power / Manhattan (Ryan Hemsworth Remix Feat. Angel Haze)
Manhattan (Radio Edit + Ryan Hemsworth Remix) / Matador

…

14.
Ja, Panik / Radio Libertatia
Libertatia / Staatsakt

…

15.
David Bowie / "Heroes"
"Heroes" / RCA

…

16.
Hinds / Garden
Leave Me Alone / Lucky Number

…

17.
Natalie Cole / This Will Be (An Everlasting Love)
The Natalie Cole Collection / Capitol Records

…

18.
Erobique & Jacques Palminger / Wann Strahlst Du?
Songs Of Joy / Staatsakt

…

19.
Herrenmagazin / Lichter der Stadt
Atzelgift / Motor Music

…

20.
A Mote Of Dust / Wolves In The Valley
A Mote Of Dust / Babi Yaga Records

…

21.
Joan Baez / You Ain't Going Nowhere
Baez Sings Dylan / Vanguard

…

22.
Crystal Gayle / Wrong Road Again
Crystal Gayle / United Artists Records

…

23.
Mount Kimbie / You Took Your Time Feat. King Krule
Cold Spring Fault Less Youth / Warp

…

24.
Jack & Archy Marshall / Swell
A New Place 2 Drown / XL Recordings

…

25.
Jennylee / Boom Boom
Right On! / Rough Trade

…

26.
Jenny Lewis / You Can't Outrun 'Em
The Voyager / Warner Bros. Records

…

27.
Rilo Kiley / With Arms Outstretched
The Execution Of All Things / Saddle Creek

…

28.
Waxahatchee / La Loose
Ivy Tripp / Wichita

…

29.
SHOPPING / Wind Up
Why Choose / FatCat

…

30.
Junior Boys / A Truly Happy Ending
It's All True / Domino

…