ByteFM Magazin am Morgen: I Have A Tribe zu Gast bei Siri Keil

(17.06.2016)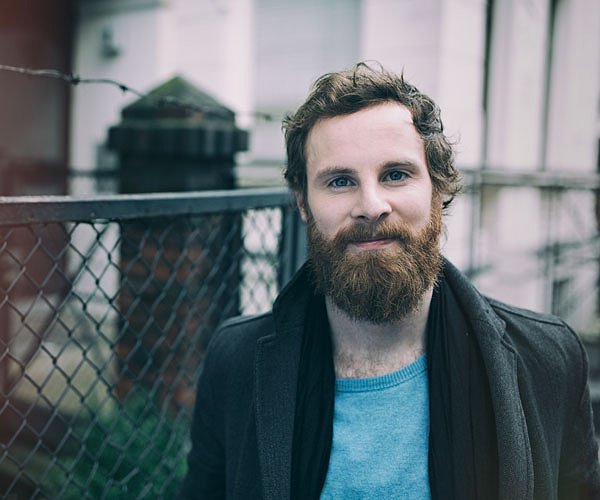 Ausgabe vom 17.06.2016: am Morgen: I Have A Tribe zu Gast bei Siri Keil
Hören
Als I Have A Tribe macht Patrick O'Laoghaire noch gar nicht so lange Musik, hat dafür aber schon viel Aufmerksamkeit bekommen. Mit seiner Musik will er Bilder malen, mal ausgelassen und mit kräftigem Pinselstrich, dann wieder stark zurückgenommen. Sein aktuelles Album heißt Beneath A Yellow Moon und damit ist I Have A Tribe derzeit auf Tour, hat aber Zeit für einen kurzen Abstecher ins Magazin zu Siri Keil.
Außerdem gibt's einen Song zum 55. Geburtstag von Alison Moyet, dazu die erste Single von
Blondie
und einen Track von unserem aktuellen Album der Woche mit dem britischen Duo "Throws"
Und natürlich wie immer jede Menge Konzerttipps – in der nächsten Zeit live zu erleben sind u.a. der epische Jazzer
Kamasi Washington
, die Band
White Wine
mit elektronisch-ochestralen Songs oder Soul-Funk-Rock mit The Heavy.
Alle Tourdaten findet ihr, wie gewohnt auf unserer Konzertseite.
I Have A Tribe Live:
17.06.2016 Hamburg - Prinzenbar
18.06.2016 Duisburg - Traumzeit Festival
20.06.2016 München - Milla
Weitere Ausgaben von ByteFM Magazin
Playlist
1.
Nujabes / Thank You
Free Soul Nujabes - Second Collection / Hyde Out Recordings
2.
Kutiman / Music Is Ruling My World
Kutiman / Melting Pot Music
3.
The Heavy / What Makes A Good Man? (Original)
What Makes A Good Man? / Counter Records / Ninja Tune / Rough Trade
4.
Hiatus Kaiyote / Swamp Thing
Choose Your Weapon / Flying Buddha
5.
Gil Scott-Heron & Brian Jackson / Fell Together
From South Africa To South Carolina / Rumal Gia
6.
L'orchestre Jeunesse De Paul-Émile Haliar / La Vie Critique
Tumbélé ! / Soundway
7.
Elvis Costello And The Roots / Walk Us Uptown
Wise Up Ghost & Other Songs / Blue Note
8.
Daniel Johnston / Walking The Cow
Hi How Are You / Eternal Yip Eye Music
9.
Shawn Lee & The Ping Pong Orchestra / Get Ur Freakout On (Missy Eliot Cover)
Hits The Hits / Ubiquity
10.
La Luz / Sure As Spring
It's Alive / Hardly Art
11.
Blondie / X Offender
Atomic The Very Best Of Blondie / EMI
12.
Pins / If Only
Wild Nights / Bella Union
13.
Slow Steve / Veterans
Adventures / Morr Music
14.
Destroyer / Times Sqare
Poison Season / Dead Oceans
15.
Woods / Creature Comfort
City Sun Eater In The River Of Light / Woodsist
16.
Eleanor Friedberger / Because I Asked You
New View / Frenchkiss
17.
Throws / The Harbour
Throws / Full Time Hobby
18.
Half Moon Run / I Can't Figure Out What's Going On
Sun Leads Me On / Glassnote Records
19.
I Have A Tribe / Tango
Benath A Yellow Moon / Grönland Records
20.
I Have A Tribe / After We Meet
Benath A Yellow Moon / Grönland Records
21.
I Have A Tribe / Battle Hardened Pacifist
Benath A Yellow Moon / Grönland Records
22.
Anna Calvi / Blackout
Anna Calvi / Domino
23.
Rufus Wainwright / Dinner At Eight
Want One / Universal
24.
White Wine / Is This Weird?
Who Cares What The Laser Says? / This Charming Man
25.
Alison Moyet / More
Hometime (Re-Issue – Deluxe Edition) / Cooking Vinyl
26.
Muslimgauze / Balvinder
Deceiver Vol. 3 & 4 / Staalplaat
27.
Kamasi Washington / The Rhythm Changes
The Epic / Brainfeeder