ByteFM Magazin am Nachmittag mit Marten Schröder

(26.07.2016)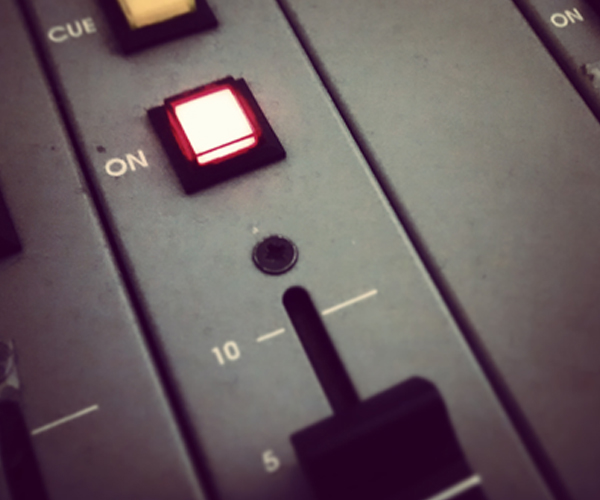 Neil Landon feiert heute seinen 75. Geburtstag. Er sang nicht nur bei The Ivy League und The Flower Pot Men, sondern gründete mit Fat Mattress auch seine eigene Band.
Unser Album der Woche, "Emanzipation im Wald", kommt von
JaKönigJa
. Touren und Festivals sind selbstverständlich mit dabei, diesmal u.a. mit dem Spektrum Festival, The Slow Show und
Messer
.
Weitere Ausgaben von ByteFM Magazin
Playlist
1.
SSIO / SIM-Karte
0,9 / Alles Oder Nix Records

…

2.
Maribou State / Midas (Feat. Holly Walker)
Portraits / Counter Records

…

3.
Scout Niblett / Gun
It's Up To Emma / Drag City

…

4.
Michael Kiwanuka / Home Again
Tell Me A Tale EP I'm Getting Ready EP / Universal

…

5.
Black Mountain / Defector
IV / Jagjaguwar

…

6.
Fever Ray / Keep The Streets Empty For Me
Fever Ray / Rabid Records

…

7.
Finna / Musik ist Politik (LeijieONE Remix)
Musik ist Politik / Audiolith

…

8.
Eloquent, Superhirn / Schäbige Motive
Im Auge des Wurms / HHV.DE

…

9.
Plaid / Do Matter
The Digging Remedy / Warp

…

10.
King Gizzard & The Lizard Wizard / N.G.R.I. (Bloodstain)
Paper Mâché Dream Balloon / Heavenly / PIAS

…

11.
Space / Magic Fly
Magic Fly / Hansa International

…

12.
JaKönigJa / Polar
Emanzipation Im Wald / Buback

…

13.
Carl Sagan / A Glorious Dawn
A Glorious Dawn / Third Man Records

…

14.
Jack White / Lazaretto
Lazaretto / XL

…

15.
Messer / Neonlicht
Neonlicht / This Charming Man

…

16.
Fraktus / Computerliebe
Millennium Edition / Staatsakt

…

17.
Hird / Love Again
Moving On / DNM - Dealers Of Nordic Music

…

18.
Jackie Lynn / Chicken Picken
Jackie Lynn / Thrill Jockey

…

19.
The Ivy League / Funny How Love Can Be
Tossing And Turning / Cameo

…

20.
Fat Mattress / Magic Forest
Fat Mattress / Polydor

…

21.
Marva Whitney / Unwind Yourself
James Brown's Original Funky Divas / Polydor

…

22.
The Slow Show / Augustine
Augustine (Single) / Haldern Pop

…

23.
This Is The Kit / Bashed Out
Bashed Out / Brassland

…

24.
Karl Hector & The Malcouns / Followed Path
Beyond Addis Vol. 2 / Trikont

…

25.
Ryley Walker / Griffiths Bucks Blues
Primrose Green / Dead Oceans

…

26.
Red House Painters / Grace Cathedral Park
Red House Painters (Rollercoaster) / 4AD

…

27.
Lonelady / Into The Cave
Hinterland / Warp Records

…