ByteFM Magazin am Morgen mit Karina Andres

(16.06.2017)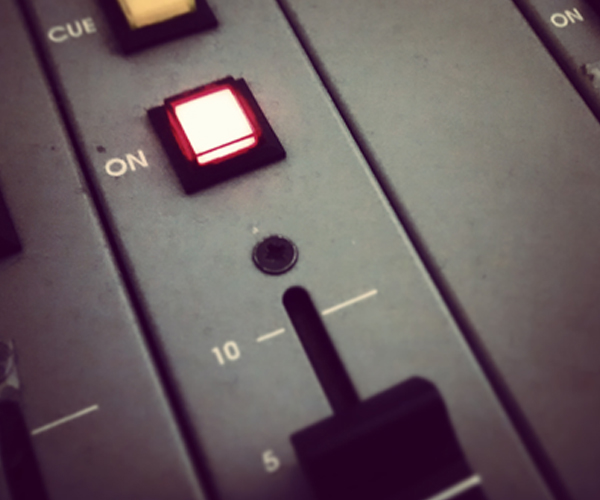 Am 17. Juni, also morgen, wäre Philip Chevron 60 Jahre alt geworden. Bekannt wurde er als Gitarrist der Folk-Punk Band
The Pogues
und seine irischen Wurzeln haben den Sound der Band mitgeprägt.
Außerdem Musik von unserem aktuellen Album der Woche "Hymns To The Night" von
Lea Porcelain
.
Mit dabei auch Hush Moss,
Fehlfarben
und
Algiers
, die alle bald bei uns unterwegs sind. Die Termine findet Ihr wie immer auf unserer
Konzertseite
.
Weitere Ausgaben von ByteFM Magazin
Playlist
1.
Minutemen / June 16th
Double Nickels On The Dime / SST Records

…

2.
Algiers / The Underside of Power (Radio Edit)
The Underside Of Power (Single) / Matador

…

3.
Bloc Party / This Modern Love
Silent Alarm / Wichita

…

4.
Hush Moss / It Takes A Lot
It Takes A Lot / Average Negative

…

5.
The Lines / White Night
Cherrystones: Critical Mass/ Splinters From The Worldwide New-Wave, Post-Punk and Industrial underground 1978 - 1984 / Touch Sensitive Records

…

6.
Lydia Ainsworth / The Road
Darling Of The Afterglow / Bella Union

…

7.
Sampha / Blood On Me
Process / Young Turks

…

8.
The Avalanches / Frankie Sinatra (Featuring Danny Brown & MF Doom)
Wildflower / XL

…

9.
Chromatics / Shadow
Shadow (Single) / Italians Do It Better

…

10.
Washed Out / Hard To Say Goodbye
Mister Mellow / Stones Throw Records

…

11.
Timber Timbre / Western Questions
Sincerely, Future Pollution / City Slang

…

12.
Lea Porcelain / 12th Of September
Hymns To The Night / Lea Porcelain Recordings

…

13.
Fleet Foxes / Fools Errand
Crack Up / Nonesuch Records

…

14.
Stevie Nicks / Your Hand I Will Never Let It Go
Your Hand I Will Never Let It Go (Single) / Warner

…

15.
Ela Minus / Juan Sant
Adapt (EP) / Not On Label

…

16.
Fehlfarben / Wenn Die Welt
Über… Menschen / Tapete

…

17.
Hello Piedpiper / Shadows
The Raucous Tide / Broken Silence

…

18.
Honig / For Those Lost At Sea
Empty Orchestra / Glass Books Records

…

19.
The Drums / Blood Under My Belt
Blood Under My Belt (Single) / Anti

…

20.
Helen Gillet / Renard
Bangkok Silver / Not On Label

…

21.
The Radiators from Space / Television Screen
Television Screen (Single) / Chiswick Records

…

22.
The Pogues feat. Kirsty MacColl / Fairytale Of New York
Fairytale Of New York (Single) / Stiff Records

…

23.
Cody Chesnutt / Make A Better Man
My Love Divine Degree / One Little Indian

…

24.
Queens Of The Stone Age / The Way You Used To Do
Villains / Matador

…

25.
Alexandra Saviour / Shades
Belladonna Of Sadness / Columbia

…

26.
Kendrick Lamar / DNA.
DAMN. / Universal

…

27.
Men I Trust / Humming Man
Humming Man / Return To Analog

…

28.
Childish Gambino / Redbone [Explicit]
Awaken, My Love! / Glassnote

…