ByteFM Magazin
Zusammen allein mit Chastity Belt und Hutch Harris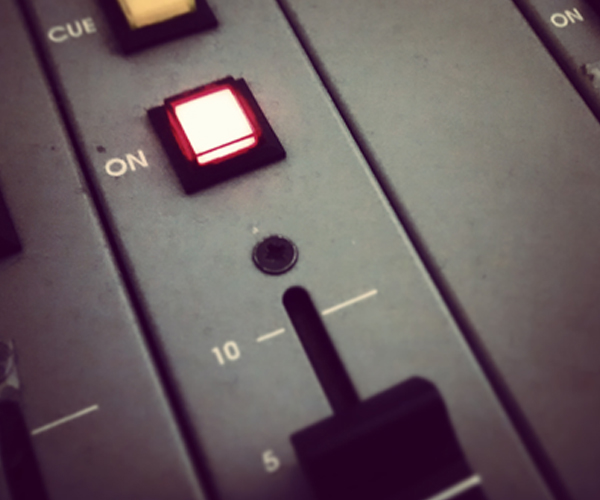 Das Zitat "Was du liebst, lass frei", das Konfuzius zugeschrieben wird, fand in unterschiedlicher Form Eingang in Literatur und Popkultur. So dichtete
Conor Oberst
zum Beispiel "If you love something, give it away." Die Weisheit haben
Chastity Belt
beherzigt: Nach ihrem dritten Album "I Used To Spend So Much Time Alone" gingen die vier Musikerinnen eigenen Projekten nach. Ohne Druck, ohne Ansage, wann es mit der Band weitergehen würde.
Die Freiheit hat ihnen gut getan - nun wissen sie mehr als je zuvor zu schätzen, was sie an Chastity Belt haben. Das hört man auf "Chastity Belt" - dem ByteFM Album der Woche.
Hutch Harris wiederum weiß, was er am Allein-Musizieren hat. Nach 16 Jahren mit
The Thermals
war 2018 Schluss. Zurzeit tourt der Musiker mit seinem Solo-Album "Only Water" durch Europa.
Weitere Ausgaben von ByteFM Magazin
Playlist
1.
Aldous Harding / The Barrel
The Barrel (Single) / 4AD

…

2.
Hutch Harris / I'm Ready To Leave
Only Water / Hutch Harris

…

3.
Von Spar / Extend The Song (feat. Laetitia Sadier)
Extend The Song / Bureau B

…

4.
The 5th Dimension / Feelin' Alright?
Portrait / Buddha Records

…

5.
Daniel Johnston / Some Things Last A Long Time
1990 / Eternal Yip Eye Music

…

6.
Xul Zolar / Nightfalls
Nightfalls EP / Asmara Records/Kitsuné

…

7.
Toro Y Moi / Ordinary Pleasure
Ordinary Pleasure (Single) / Carpark

…

8.
Danny Brown / Best Life
Best Life / Warp

…

9.
Sampa The Great / Leading Us Home
The Return / Ninja Tune

…

10.
Chastity Belt / Half-Hearted
Chastity Belt / Hardly Art

…

11.
Wolf Mountains / Listen To The Woods
Urban Dangerous / Treibender Teppich

…

12.
Curtis Harding / I Need A Friend
Soul Power / Anti Inc.

…

13.
Steve Lacy / Playground
Apollo XXI / 3qtr

…

14.
Oasis / She's Electric
(What's The Story) Morning Glory? / Big Brother Recordings

…

15.
The Bluetones / Slight Return
The Bluetones Collection / Spectrum Music

…

16.
Friedberg / Go Wild
Go Wild (Single) / Budde Music

…

17.
Sheer Mag / Fan The Flames
Compilation / Wilsun RC

…

18.
Shari Vari / Out Of Order
Now / Malka Tuti

…

19.
Princess Nokia / Sugar Honey Iced Tea (S.H.I.T.)
Sugar Honey Iced Tea (S.H.I.T.) / Princess Nokia Inc.

…

20.
Little Simz / Venom
Grey Area / Age 101

…

21.
Alessi Brothes / Seabird
The Best of The Alessi Brothers / A&M Records

…

22.
King Gizzard & The Lizard Wizard / Fishing For Fishies
Fishing For Fishies / Flightless Records

…

23.
Céline Gillain / Fight or Flight
Bad Woman / Drama

…

24.
Kendrick Lamar / Bitch, Don't Kill My Vibe
Good Kid, M.A.A.D. City / Interscope

…

25.
Caroline Polachek / So Hot You're Hurting My Feelings
So Hot You're Hurting My Feelings / Columbia

…

26.
Whitney / Giving Up
Giving Up (Single) / Secretly Canadian

…

27.
Andreas Dorau / Du bist eine Insel
Das Wesentliche / Tapete

…

28.
Courtney Barnett / Everybody Here Hates You
Everybody Here Hates You (Single) / Marathon Artists

…