ByteFM Magazin
Billy Childish, Dusty Springfield, Son Of A Preacher Man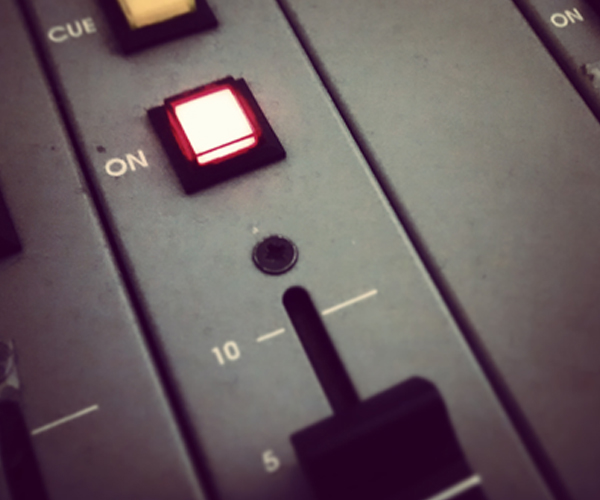 Ausgabe vom 02.12.2019: Billy Childish, Dusty Springfield, Son Of A Preacher Man
Hören
Am 01. Dezember feierte der britische Musiker und Künstler Billy Childish 60. Geburtstag. Billy Childish ist seit den späten 1970er Jahren wohl einer der umtriebigsten Musiker aus dem britischen Punk und Garagenrock-Bereich.
Zu den von Billy Childish gegründeten Bands zählen The Pop Rivets in the late 1970s, später The Milkshakes, Thee Mighty Caesars, Thee Headcoats, The Buff Medways, The Musicians of the British Empire und The Chatham Singers, Billy Childish, hat, wie er selbst behauptet, mehr als 125 Alben veröffentlicht hat und ist nicht nur einer der produktivsten Musiker der ersten Punk-Generation, sondern auch einer der am kulthaftesten verehrten. Im Magazin hören wie einige Auszüge aus Childishs großem Veröffentlichungskatalog.
Während 2019 langsam zu Ende geht und weniger neue Musik veröffentlicht wird, hört ihr in den letzten Wochen des Jahres im Magazin Musik aus einflussreichen Alben, die 2019 ein Jubiläum feiern. Den Anfang macht "Dusty In Memphis" von
Dusty Springfield
, das am 18. Januar 2019 50 Jahre alt geworden ist und ein Song den Soul-Queen
Aretha Franklin
zuerst abgelehnt hatte und Dusty zum Hit machte - Son Of A Preacher Man.
Weitere Ausgaben von ByteFM Magazin
Playlist
1.
Gurr / She Says
She Says EP / Gurr Records
2.
Chromatics / Looking For Love
Looking For Love / Italians Do It Better
3.
Ra Ra Riot / Bad To Worse
Superbloom / Ra Ra Riot
4.
Loma / Black Willow
Loma / Sub Pop
5.
Loyle Carner / Ice Water
Not Waving But Drowning / Universal
6.
Little Simz / Boss
Grey Area / Age 101
7.
River Into Lake / Let The Beast Out
Let The Beast Out / Humpty Dumpty Records
8.
Lightning Dust / Run Away
Spectre / Western Vinyl
9.
Die Heiterkeit / Was passiert Ist
Was Passiert Ist / Buback
10.
The Düsseldorf Düsterboys / Kaffee Aus Der Küche
Nenn mich Musik / Staatsakt
11.
Drugdealer / Fools
Raw Honey / Mexican Summer
12.
The Supremes / Wait A Minute Before You Leave Me
Right On / Motown
13.
Crowd Company / Lowdown
Lowdown (Single) / Vintage League Music
14.
Broen / Free World
Do You See The Falling Leaves? / Bella Union
Stunde 2:
1.
Vagabon / Water Me Down
Water Me Down (Single) / Nonesuch
2.
Courtney Barnett / Everybody Here Hates You
Everybody Here Hates You (Single) / Marathon Artists
3.
Dusty Springfield / Son Of A Preacher Man
Dusty In Memphis / Mercury
4.
The Gaylettes / Son Of A Preacher Man
Tighten Up, Vol. 2 / Trojan Records
5.
Native Harrow / Can't Go On Like This
Happier Now / Loose Music
6.
Isobel Campbell & Mark Lanegan / You Won't Let Me Down Again
Hawk / V2
7.
Isobel Campbell / Hey World
Hey World / Cooking Vinyl Limited
8.
No Vacation / Changes
Phasing / Topshelf
9.
Thee Headcoats / Girl From '62
Archive From 1959 - The Billy Childish Story / Damaged Goods
10.
Wild Billy Childish And The Musicians Of The British Empire / Thatcher's Children
Archive From 1959 - The Billy Childish Story / Damaged Goods
11.
Thee Headcoatees / Teenage Kicks
Punk Girls / Damaged Goods
12.
Son Little / Son Little - Hey Rose
Invisible / Anti
13.
Fontaines D.C. / Boys In The Better Land
Dogrel / Partisan Records
14.
Sofia Bolt / Get Out Of My Head
Waves / Loantaka Records
15.
Snoffeltoffs / Pretty Girl
Female Dreams / Snowhite
16.
L'Eclair / Endless Dave
Sauropoda / Beyond Beyons Is Beyond