ByteFM Magazin
The Rolling Stones "Let It Bleed" und The Stone Roses "A Second Coming"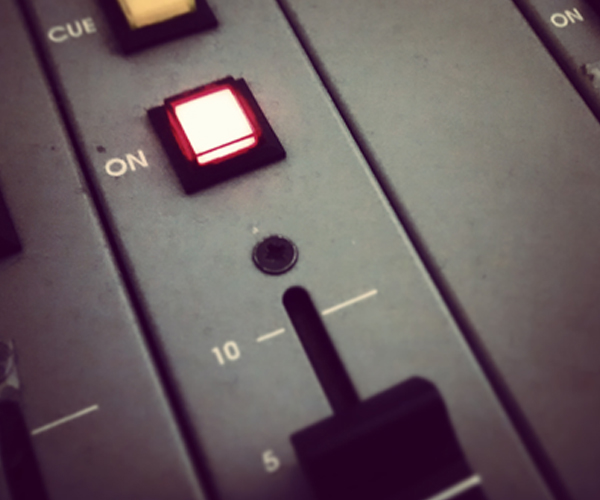 Neben vielen Tourankündigung für das neue Jahr werfen wir in dieser Ausgabe des ByteFM Magazins auch wieder den Blick zurück.
Unser Album der Woche "Dusty In Memphis" feiert dieses Jahr 50. Jubiläum. Wer sich fragt wie Memphis-Soul klingt, für den hat King Curtis das passende Rezept.
Aus dem gleichen Jahrgang und ebenfalls sehr empfehlenswert: "Let It Bleed". Das Album der
Rolling Stones
erschien heute vor 50 Jahren.
Genau halb so alt ist der Zweitling der britischen "Madchester"-Band
The Stone Roses
. Nach ihrem furiosen selbstbetitelten Debüt waren die Erwartungen an das heute vor 25 Jahren erschienene "A Second Coming" jedoch groß ...
Weitere Ausgaben von ByteFM Magazin
Playlist
1.
Leikeli47 / CIAA
Acrylic / Hardcover/RCA

…

2.
Dives / Tomorrow
Dives / Siluh Records

…

3.
Gauche / Flash
A People's History Of Gauche / Merge

…

4.
Broen / Lines
Do You See The Falling Leaves? / Bella Union

…

5.
Shelter Boy / Use Me
Use Me (Single) / ZG500 Records

…

6.
Die Sterne / Hey Dealer
Hey Dealer / [PIAS] Recordings Germany

…

7.
The Stone Roses / Love Spreads
The Second Coming / Geffen Records

…

8.
The Stone Roses / Ten Storey Love Song
The Second Coming / Geffen Records

…

9.
The Stone Roses / Your Star Will Shine
The Second Coming / Geffen Records

…

10.
Ian Brown / First World Problems
Ripples / Polydor

…

11.
International Music / Farbiges Licht
Die Besten Jahre / Staatsakt

…

12.
The Düsseldorf Düsterboys / Teneriffa
Nenn Mich Musik / Staatsakt

…

Stunde 2:
1.
Cate Le Bon / Daylight Matters
Reward / Mexican Summer

…

2.
Lubomyr Melnyk / Pockets Of Light
Erased Tapes Collection IV / Erased Tapes

…

3.
Yann Thiersen, Blonde Redhead / Closer
Portrait / Everything's Calm

…

4.
Glass Animals, Denzel Curry / Tokyo Drifting
Tokyo Drifting (Single) / Wolf Tone

…

5.
Midnight Sister / Shimmy
Saturn Over Sunset / Jagjaguwar

…

6.
Mikal Cronin / Shelter
Seeker / Merge Records

…

7.
The Rolling Stones / Gimme Shelter
Let It Bleed / ABKCO Music & Records Inc.

…

8.
The Rolling Stones / You Got The Silver
Let It Bleed / ABKCO Music & Records Inc.

…

9.
The Rolling Stones / You Can't Always Get What You Want
Let It Bleed / ABKCO Music & Records Inc.

…

10.
Tom Waits / Little Drop Of Poison
Orphans, Brawlers, Bawlers & Bastards / Anti

…

11.
Khruangbin, Leon Bridges / Texas Sun
Texas Sun (Single) / Dead Oceans

…

12.
King Curtis / Memphis Soul Stew
King Sized Soul / Atlantic Recording

…

13.
Dusty Springfield / No Easy Way Down
Dusty In Memphis / Mercury Records

…

14.
Lisa Simone / The Reckoning
The Reckoning (Single) / Warner

…