ByteFM Magazin
J. G. Thirlwell aka Foetus & Múm spielen "Menschen am Sonntag"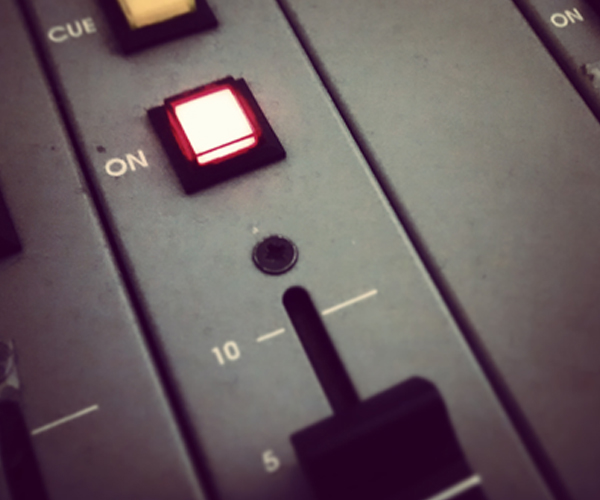 James George Thirlwell wird heute 60 Jahre alt. Der australische Musiker mit so unterschiedlichen Pseudonymen wie Foetus, Clint Ruin, Wiseblood oder Manorexia ist Sänger, Komponist und Produzent. Sein Stil oszilliert irgendwo zwischen Genres wie No Wave und Post-Industrial. Auf der allerersten Platte von
Nick Cave
and the Bad Seeds findet sich übrigens ein Track, den Thirlwell mitgeschrieben hat.
Die Reihe UM:LAUT im Radialsystem in Berlin lädt nach über zehn Jahren Blicken über den Genre-Tellerrand zu ihrer letzten Ausgabe ein: Die isländische Band
Múm
wird am 22. und 23. Februar den Stummfilm "Menschen am Sonntag" von Robert Siodmak, Edgar G. Ulmer und Billy Wilder vertonen.
Weitere Ausgaben von ByteFM Magazin
Playlist
1.
Ezra Collective / Reason In Disguise (feat. Jorja Smith)
Reason In Disguise (Single) / Enter The Jungle Records

…

2.
Big Joanie / Used To Be Friends
Sistahs / Daydream Library

…

3.
Isobel Campbell / Runnin' Down a Dream
The National Bird of India / Hey World / Runnin' Down a Dream / Ant Life / Isobel Campbell

…

4.
múm / The Colorful Stabwound
Smilewound / Morr Music

…

5.
Acid Arab, Hasan Minawi / Électrique Yarghol
Jdid / Crammed Discs

…

6.
Kindness / Cry Everything
Cry Everything (Single) / Female Energy

…

7.
Sophie Hunger / Tricks
Molecules / Supermoon

…

8.
Amberoom / Jazire (Isolée Remix)
Jazire (Isolée Remix) (Single) / TAU

…

9.
Kevin Devine, Half Waif / I Was Alive Back Then (feat. Half Waif)
We Are Who We've Always Been / Procrastinate! Music Traitors

…

10.
Half Waif / Keep It Out
Lavender / Cascine

…

11.
Alice Hubble / Kick The Habit
Polarlichter / Happy Robots Recordings

…

12.
Torres / Records Of Your Tenderness
Silver Tongue / Merge

…

13.
Nick Cave & The Bad Seeds / Into My Arms - 2011 Remastered Version
The Boatman's Call (2011 Remastered Version) / Mute Records

…

14.
Nick Cave & The Bad Seeds / Wings Off Flies - 2009 Remastered Version
From Her To Eternity (2009 Remastered Version) / Mute Records

…

15.
Foetus / The Throne Of Agony
Nail / Some Bizarre

…

16.
The Rolling Stones / Sympathy For The Devil - 50th Anniversary Edition
Beggars Banquet (50th Anniversary Edition) / ABKCO Music & Records

…

17.
Aquarama / Lucky One
Lucky One / Aquarama / pop-up-records

…

18.
DC Schneider / Starbucks
Starbucks (Single) / Staatsakt

…

19.
Sylvan Esso / Coffee
Sylvan Esso / City Slang

…

20.
Shari Vari / Out Of Order
NOW / Malka Tuti

…

21.
Mura Masa, Tirzah / Today (with Tirzah)
R.Y.C / Universal Music

…

22.
Four Tet / Baby
Baby / Text Records

…

23.
Fridge / Zedex Ay Ti Wan
Early Output 1996-1998 / Temporary Residence

…

24.
Courtney Barnett / Everybody Here Hates You
Everybody Here Hates You / Marathon Artists

…

25.
Black Marble / Grey Eyeliner
Bigger Than Life / Sacred Bones

…

26.
Kikagaku Moyo / Dripping Sun
Masana Temples / Guruguru Brain

…