ByteFM Magazin
Sham 69, The Teenagers, Geraldine Hunt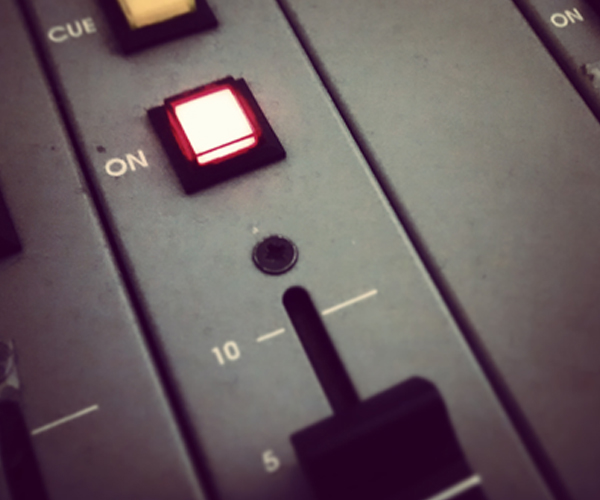 Ausgabe vom 10.02.2020: Sham 69, The Teenagers, Geraldine Hunt
Hören
Mit Jimmy Pursey feierte am Wochenende ein Veterane des UK-Punk seinen 65. Geburtstag. Jimmy Pursey war Sänger und Gründer der britischen Punkband Sham 69 und mit dem Song 'If The Kids Are United' stammt einer der langlebigsten Klassiker des britischen Punks der 1970er Jahre aus seiner Feder.
Einen runden 80. Geburtstag feiert heute der US-amerikanische Sänger Jimmy Merchant. Er wurde in den 1950er Jahren mit der Doo-Wop Gruppe The Teenagers und Frankie Lymon And The Teenagers bekannt. Im Magazin hört ihr den größten Hit der Teenagers aus dem Jahr 1955.
Auch die US-Amerikanische R&B Sängerin Geraldine Hunt feiert heute Geburtstag und wird 75 jahre alt… Geboren in Missouri, kam die musikalische Karriere von Geraldine Hunt nach einem Umzug nach Chicago Mitte der 1960er Jahre ins Rollen. In den 60er jahren erschienen erste Singles und Kollaborationen von ihr und bis Mitte der 70er siedelte Hunt nach Montreal um und entwickelte ihren Sound von klassischem R&B Richtung Disco. Ihr zweites Album ''No Way' erschien 1980 und hatte mit dem Track '
Can
't Fake The Feeling' einen Nummer 1 Hit in den US-Dance- und Clubcharts.
Brandneue Musik hört ihr heute u.a. von unserem Album der Woche von
Moses Boyd
und unseren Track des Tages von
Obongjayar
.
Weitere Ausgaben von ByteFM Magazin
Playlist
1.
Wargirl / Dancing Gold
Dancing Gold (Single) / Clouds Hill

…

2.
Omni / Sincerely Yours
Sincerely Yours (Single) / Sub Pop

…

3.
Girl Ray / Keep It Tight
Girl / Moshi Moshi Records

…

4.
Tycho / Japan
Weather / Ninja Tune

…

5.
Alice Boman / Don't Forget About Me
Dream On / Play It Again Sam

…

6.
Olden Yolk / 240D
Living Theatre / Trouble in Mind

…

7.
Panda Bear / I Know I Don't Know
Buoys / Domino Records

…

8.
Moses Boyd / Stranger Than Fiction
Dark Matter / Exodus Records

…

9.
Black Midi / Speedway
Schlagenheim / Rough Trade

…

10.
Obongjayar / 10K
Which Way Is Forward? / September Recordings

…

11.
Young Marble Giants / Music For Evenings
Colossal Youth [Disc 1] / Domino

…

12.
The Hempolics / Boss Clock Me Style
Kiss, Cuddle & Torture Vol. 1 / Shark Free

…

13.
Sham 69 / If The Kids Are United
If The Kids Are United – The Best Of / Anagram Records

…

14.
Ramones / Judy Is A Punk
Ramones / Rhino

…

15.
Gurr / She Says
She Says / Gurr Records

…

16.
Ghostpoet / Concrete Pony
Concrete Pony (Single) / Ghostpoet

…

17.
Frankie Lymon & The Teenagers / Why Do Fools Fall in Love
25 Greatest Hits / Parlophone

…

18.
Michael Kiwanuka / Hero
Hero / Universal

…

19.
Swutscher / Affenkönig
Affenkönig (Single) / La Pochette Surprise

…

20.
Emily Jane White / Washed Away
Immanent Fire / Rattay Music

…

21.
Stephen Malkmus / Come Get Me
Groove Denied / Domino

…

22.
Emily Jane White / Washed Away
Immanent Fire / Rattay Music

…

23.
Sudan Archives / Glorious
Athena / Stones Throw

…

24.
Geraldine Hunt / Can't Fake The Feeling
Can't Fake The Feeling / Unidisc

…

25.
Forest Law / New Thought New Eyes
New Thought New Eyes (Single) / Brownswood

…

26.
Tame Impala / Patience
Patience (Single) / Fiction Records

…

27.
Die Arbeit / Könige Im Nichts
Material / Undressed Records

…

28.
Everything Is Recorded / 10:51 PM / The Night (feat. Berwyn & Maria Somerville)
10:51 / The Night (Single) / XL Recordings

…

29.
Sharon Van Etten / Beaten Down
Beaten Down / Jagjaguwar

…

30.
Weval / The Weight
The Weight / Kompakt (Rough Trade

…