ByteFM Magazin Der Wochenrückblick: Small Faces, The Persuasions, Jerry Paper

(17.05.2020)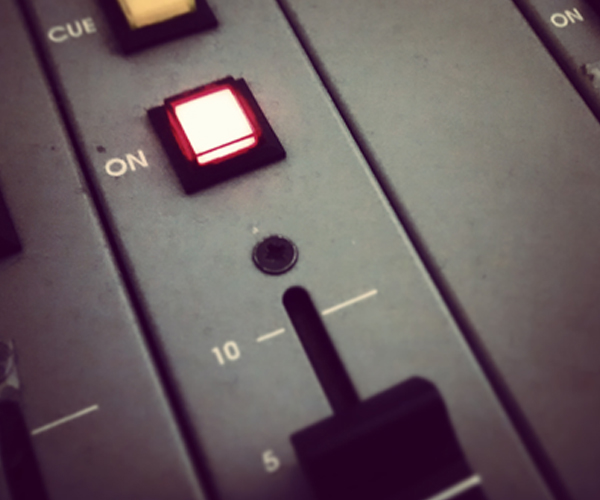 Ausgabe vom 17.05.2020: Der Wochenrückblick: Small Faces, The Persuasions, Jerry Paper
Hören
Diese Woche wäre Ian McLagan 75 Jahre alt geworden. Der Brite war Keyboarder der Band Small Faces und ein gefragter Studiomusiker. Am selben Tag wurde "Little" Jayotis Washington geboren. Der Tenor und Bariton der A-Cappella-Band The Persuasions wurde ebenfalls diese Woche 75.
Außerdem: Musik aus unserem aktuellen Album der Woche "Abracadabra" von
Jerry Paper
und Neues von
Run The Jewels
& Zugezogen Maskulin.
Weitere Ausgaben von ByteFM Magazin
Playlist
1.
Lewsberg / From Never To Once
In This House / Lewsberg/Cargo
2.
Otis Redding / Johnny's Heartbreak
Tell The Truth / Atlantic Recording
3.
Arthur Alexander / Call Me in Tahiti
Arthur Alexander / Warner Records
4.
U2 / Sunday Bloody Sunday
War / Universal-Island Records Ltd
5.
Smith & Mighty / Drowning Man
Bass is Maternal / !K7 Records
6.
Kari Faux & Jerry Paper / Gotta Know
Primary / Subjective Records
7.
Jerry Paper / Quicksand
Quicksand (Single) / Stones Throw
8.
The Small Faces / Ichycoo Park
Ichycoo Park / Sanctuary
9.
Faces / Flying
First Step / Warner
10.
Die Goldenen Zitronen / Wenn Ich Ein Turnschuh Wär
Lenin / Buback Tonträger
11.
Afrodeutsche / You Heard Me The First Time
Break Before Make / Skam
12.
The Persuasions / People Get Ready
Street Corner Symphony / Capitol
13.
The Persuasions / Good Times
Street Corner Symphony / Capitol
14.
The Pretenders / Thin Line Between Love And Hate
The Singles / Warner
15.
Screamin' Rachael / My Main Man
Rarities & B-Sides: Trax Records / Trax Records
Stunde 2:
1.
Ferge X Fisherman / Role
Blinded By The Neon / Ferge X Fisherman
2.
Greta / Hydrogen
Hydrogen / Celebration Records
3.
Stevie Wonder / I Wish
Songs In The Key Of Life / Motown
4.
Andreas Dorau / Höllentingeltangel
Blumen und Narzissen / Ata Tak
5.
Jerry Paper / Puppeteer
Abracadabra / Stones Throw Records
6.
B. B. King / Three O'Clock Blues
Three O'Clock Blues / Alexia
7.
B. B. King / The Thrill Is Gone
Completely Well / Geffen Records
8.
Earthgang / Up
Up (Single) / Dreamville Records
9.
Run The Jewels / Yankee And The Brave (Ep. 4)
Yankee And The Brave (Ep. 4) (Single) / BMG
10.
Melvins / A History Of Bad Men
Sugar Daddy Live / Soulfood
11.
Nirvana / Polly
Nevermind - 20th Anniversary / Geffen Records
12.
Angel Olsen / Never Be Mine
My Woman / Jagjaguwar
13.
Zugezogen Maskulin / Exit
Exit (Single) / Four Music
14.
Haykal & Shabjdeed / Do' Do' Do'
Do' Do' Do' (Single) / BLTNM