ByteFM Magazin Polizeigewalt, Denkmalsturz & "Racist Friend"

(15.06.2020)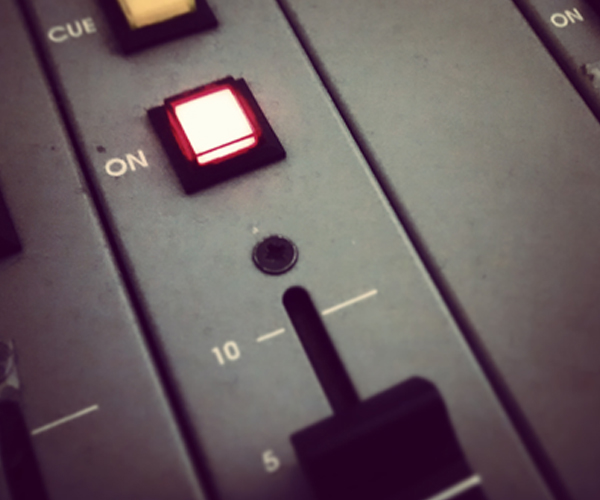 Ausgabe vom 15.06.2020: Polizeigewalt, Denkmalsturz & "Racist Friend"
Hören
"Taking down statues isn't going to fix centuries of systemic oppression, violence, and hatred that Black people have had to endure, but it might bring us one small step closer to making ALL Tennesseans and visitors to our state feel safe - not just the white ones," schreibt Taylor Swift auf ihrem Instagram-Profil und positioniert sich damit in der Diskussion um Denkmalstürze in den USA.
#BlackLivesMatter findet auch Folkpoet
Bob Dylan
, der die Gewalttat an den Afroamerikaner George Floyd durch die Polizei aufs schärfste verurteilt.
Und Facebook? Sperrt zahlreiche User*innen, weil sie Ska hören. Was
The Specials
damit zu tun haben und noch einiges mehr hört Ihr heute im ByteFM Magazin.
Weitere Ausgaben von ByteFM Magazin
Playlist
1.
A. Billi Free / Flourish
I Luma / Tokyo Dawn
2.
Dr. John / Getaway
Locked Down / Nonesuch
3.
Babe Rainbow / Something New
Today / Flightless
4.
Tame Impala / Breathe Deeper
The Slow Rush / Modular Recordings
5.
The Zombies / Time Of The Season
Odessey And Oracle / Marquis Enterprises
6.
The Zombies / Call Of Cell 44
Odessey And Oracle / Marquis Enterprises
7.
David Bowie / Space Oddity
David Bowie / EMI
8.
Marvin Gaye / Inner City Blues (Make Me Wanna Holler)
What's Going On / Motown
9.
Syd / Getting Late
Queen & Slim: The Soundtrack / Motown
10.
Leo Luchini / Tears Behind My Shades
Tears Behind My Shades / Records DK
11.
Shybits / Skin Floats
Skin Floats - Single / Duchess Box Records
12.
The Specials / Racist Friend
Best Of The Specials / Chrysalis Records
13.
Anika / Officer Officer
Anika / Invada
14.
Taylor Swift / Shake It Off
1989 / Big Machine Record
15.
Bob Dylan / Hurricane
Desire / Columbia Records
16.
Ebow / Feuerzeug
Feuerzeug - Single
17.
Cate Le Bon / Daylight Matters
Reward / Mexican Summer
18.
Fleetwood Mac / Did You Ever Love Me
Penguin / Reprise Records
19.
Wipers / When It's Over
Youth Of America / Zenorecords
20.
Dhaima / Don't Feel No Way
Love Lives Forever / Numero Group
21.
Yaeji / Never Settling Down
What We Drew / XL Recordings
22.
Gum Country / Somewhere
Somewhere / Kingfisher Bluez
23.
Phoebe Bridgers / Garden Song
Punisher / Dead Oceans
24.
Emerson Kitamura & MMM / Rock Your Baby
The Countryside Is Great EP / EM Records
25.
Talk Talk / Happiness Is Easy
The Colour Of Spring / Parlophone