ByteFM Magazin Coolio, Kerry Chater & 808s

(07.08.2020)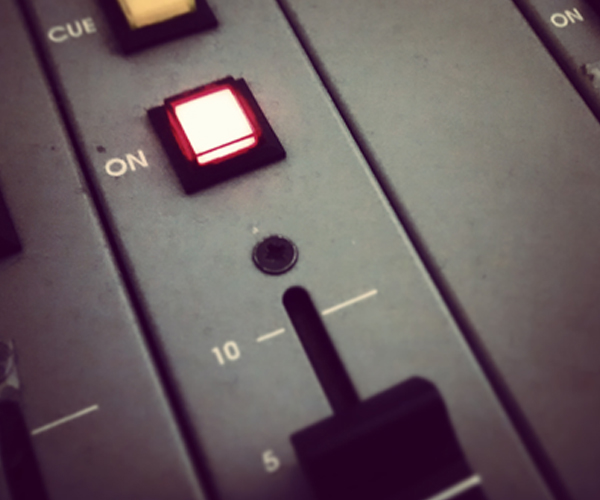 Ausgabe vom 07.08.2020: Coolio, Kerry Chater & 808s
Hören
Aus der Feder von Felice und Boudleaux Bryant stammen nicht weniger als 3000 Titel. Die beiden bilden eines der erfolgreichsten und produktivsten Songwriter-Duos der Musikgeschichte. Sie zeichnen unter anderem verantwortlich für Hits wie "Wake Up Little Susie", "Bye Bye Love" oder "All I Have To Do Is Dream" von The Everly Brothers. Felice Bryant wäre heute 95 Jahre alt geworden.
Heute vor 40 Jahren veröffentlichte
David Bowie
seine Single "Ashes To Ashes". Nach "Space Oddity" ist es der zweite Song über Major Tom, mit dem er an der Spitze der britischen Charts landete.
Außerdem: Musik von unserem Album der Woche "Shaman!" von
Idris Ackamoor & The Pyramids
und anlässlich des Release-Friday natürlich auch jede Menge Neuveröffentlichungen.
Weitere Ausgaben von ByteFM Magazin
Playlist
1.
Bananagun / Out Of Reach
Out Of Reach (Single) / Full Time Hobby
2.
Stevie Wonder / Joy (Takes Over Me)
Signed, Sealed & Delivered / Motown Records
3.
Stevie Wonder / Pastime Paradise
Songs in the Key of Life / Motown Records
4.
Coolio / Gangsta's Paradise (feat. L.V.)
Gangsta's Paradise / Tommy Boy Music
5.
Mary J. Blige / Time
Mary / Geffen Records
6.
Jamila Woods / Sula (Paperback)
Sula / Jagjaguwar
7.
Husky / Wristwatch
Stardust Blues / Fake Moustache
8.
Messer / Der Mieter
No Future Days / Trocadero
9.
Derya Yildirim & Grup Simsek / Nem Kaldi
Nem Kaldi (EP) / Catapulte
10.
Whitney / Strange Overtones
Strange Overtones (Single) / Fake Moustach
11.
3 South & Banana / 55 Million Light Years Away
3 South & Banana / Some Other Planet Records
12.
Little Jimmy Dickens / Country Boy
The Essential "Little" Jimmy Dickens / Sony
13.
The Everly Brothers / Wake Up Little Susie
The Very Best Of The Everly Brothers / Warner Records
14.
Sonny James / Baltimore
Capitol Collectors Series / Capitol Records
15.
Terry Callier / You Goin' Miss Your Candyman
What Color Is Love / Geffen
Stunde 2:
1.
Black Noi$e / Mutha Magick (feat. BbyMutha)
Mutha Magick (Single) / Tan Cressida
2.
Afrika Bambaataa & Soul Sonic Force / Planet Rock
12" / Tommy Boy Music
3.
Abigail Asante / Liar
Liar (Single) / Moves Recordings
4.
Kanye West / Love Lockdown
808s & Heartbreak / UMG
5.
Abigail Asante / Liar
Liar (Single) / Moves Recordings
6.
Caribou / Never Come Back
Never Come Back (Single) / Merge
7.
Beabadobee / Sorry
Sorry (Single) / Dirty Hit
8.
The Screenshots / Snacks
Snacks (Single) / Musikbetrieb R.O.C.K.
9.
Yellow Days / Getting Closer
Getting Closer (Single) / Sony
10.
David Bowie / Ashes To Ashes
Scary Monsters / EMI
11.
Peter Schilling / Major Tom (völlig losgelöst)
Von Anfang An… Bis Jetzt! / Wea Records
12.
Machinedrum / Kane Train (feat. Freddie Gibbs)
Kane Train / Ur2yung / Ninja Tune
13.
Kitschkrieg / Nein du liebst mich nicht (feat. Modeselektor & Crack Ignaz)
Kitschkrieg / Soulforce Records
Stunde 3:
1.
Arca / KLK (feat. Rosalía)
2.
Buscabulla / NTE
Regresa / Ribbon Music
3.
Cornershop / St Marie Under Canon
England Is A Garden / Ample Play
4.
Gary Pucket & The Union Gap / Young Girl
Super Hits / Sony
5.
Jennifer Warnes / I Know A Heartache When I See One
Best Of Jennifer Warnes / Arista Records
6.
Billie Holiday / Good Morning Heartache
The Lady Sings / UMG
7.
Idris Ackamoor & The Pyramids / Dogon Mysteries
Shaman! / Strut
8.
Mammal Hands / Chaser
Chaser (Single) / Gondwana Records
9.
Astrid Sonne / Strong, Calm, Slow
Strong, Calm, Slow (Single) / Escho
10.
CEL (Felix Kubin & Hubert Zemler) / Elektrybalt
CEL (Felix Kubin & Hubert Zemler) / Bureau B
11.
JerMC & Food For Thought / Die Süßesten
Die Süßesten (Single) / Heiße Luft
12.
Sandro Tobing / Terbawa Khayal
Kenikmatan / Akurama Records
13.
Prince / Cosmic Day
Sign O' The Times (Super Deluxe Edition) / NPG Records
14.
Stevie Wonder / Sugar
Signed, Sealed & Delivered / Motown Records
15.
Fat Freddy's Drop / Kamo Kamo
Kamo Kamo (Single) / The Drop