ByteFM Magazin
Ein 'Commander of the British Empire' und der Komponist hinter "Psycho"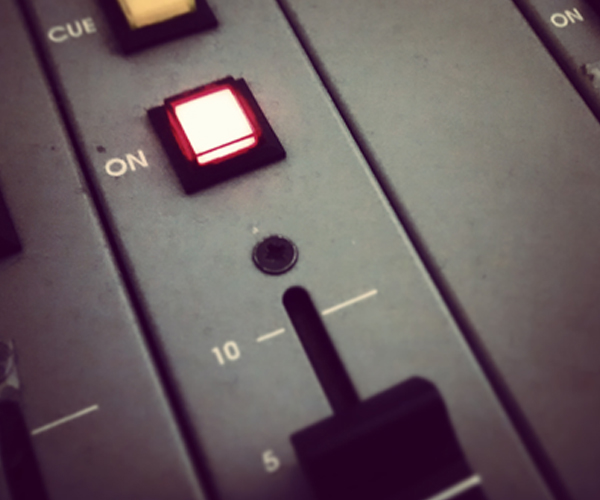 Sir George Henry Martin war einer der bedeutendsten britischen Musikproduzenten und durfte sich vor 25 Jahren, ab 1996, als Commander of the British Empire - kurz CBE – und als Sir bezeichnen. Warum er als 'fünfter Beatle' bekannt war und wofür sich George Martin sonst noch diese royale Auszeichnung verdiente, erfahrt ihr heute im ByteFM Magazin.
Bernard Herrmann. der US-amerikanische Filmkomponist wäre heute 110 Jahre alt geworden. Am bekanntesten war Bernard Herrmann durch seine Arbeiten für Alfred Hitchcock, die wohl berühmteste und meistzitierte Filmmusik für Hitchcock schrieb Herrmann 1960 für den Film "Psycho".
Vor 30 Jahren ist "Into the Great Wide Open", das achte Album von
Tom Petty
and the Heartbreakers erschienen.
Neue Musik hört Ihr im Magazin heute u.a. von
Unknown Mortal Orchestra
und
Nite Jewel
.
Weitere Ausgaben von ByteFM Magazin
Playlist
1.
The Go! Team / Pow
Pow (Single) / Memphis Industries

…

2.
White Denim / Crystal Bullets
Crystal Bullets (Single) / English Mallard

…

3.
Unknown Mortal Orchestra / Weekend Run
Weekend Run / Jagjaguwar

…

4.
Peyton / Let It Flow (feat. Brice Blanco)
PSA / Stones Throw Records

…

5.
Nubiyan Twist / Flow (feat. Cherise)
Flow (Single) / Strut Records

…

6.
Freezing Cold / Stuck On Hold
Stuck On Hold / Drawn To Scale / Freezing Cold

…

7.
H.E.R. / Bloody Waters
Back Of My Mind / RCA / Sony

…

8.
Rocket Men / Lost In Translation
Twerk And Travel In Space / Jazzlab

…

9.
Grateful Dead / Casey Jones
Workingman's Dead / Warner

…

10.
Nicolas Godin / Love Theme (feat. Kadhja Bonet)
Concrete And Glass (Expanded Edition) / Because Music

…

11.
Die Regierung & Sandra / Der Pfad
Der Pfad (Single) / Staatsakt

…

12.
Hannah Jadagu / What Is Going On?
What Is Going On? (Single) / Sub Pop

…

13.
Kim Wilde / Water On Glass
Kim Wilde / Cherry Red Records

…

14.
Kim Wilde / Everything We Know
Kim Wilde / Cherry Red Records

…

15.
Midnight Sister / Satellite
Satellite (Single) / Jagjaguwar

…

16.
The Weather Station / Parking Lot
Ignorance / Fat Possum

…

17.
Nite Jewel / This Time
This Time / Gloriette Records

…

18.
Tkay Maidza / Syrup
Syrup (Single) / 4AD

…

19.
Mickey Moonlight / Interplanetary Music (Riton Remix)
Interplanetary Music / Ed Banger Records

…

20.
Bernard Herrmann / Murder
Alfred Hitchcock's Psycho Complete Original Soundtrack / Archive

…

21.
Bernard Herrmann, Dave Blume / Theme From Taxi Driver
Taxi Driver / Arista Records

…

22.
STR4TA / We Like It
Aspects / Brownswood Recordings

…

23.
Sufjan Stevens / Video Game
The Ascension / Asthmatic Kitty

…

24.
Finna / Wenn Ich Ich Bin
Wenn Ich Ich Bin / Audiolith

…

25.
Jealous / Blackeye
Blackeye / Dedstrange

…

26.
Orion / I Want You So Bad
I Want You So Bad (Single) / Italians Do It Better

…

27.
Tiwa Savage / Koroba
Celia / Marvin Records

…

28.
Tricky, Cyndi Lauper / Five Days
Blowback / Hollywood Records

…

29.
Tricky / Something In The Way
Blowback / Hollywood Records

…

30.
Sault / Wildfires
Untitled (Black Is) / Forever Living Originals

…

31.
Faye Webster / I Know I'm Funny
I Know I'm Funny Haha / Secretly Canadian

…

32.
Belle & Sebastian / Funny Little Frog
The Life Pursuit / RoughTrade

…

33.
Quantic Presenta Flowering Inferno / Cumbia Sobre El Mar
Dog With A Rope / Tru Thoughts

…

34.
Elephant Stone / Into The Great Wide Open
Into The Great Wide Open / Elephants On Parade

…

35.
Tom Petty And The Heartbreakers / Into The Great Wide Open
Into The Great Wide Open / MCA Records

…

36.
Tom Petty And The Heartbreakers / Out In The Cold
Into The Great Wide Open / MCA Records

…

37.
Girl Ray / Give Me Your Love (Radio Edit)
Give Me Your Love (Single) / Moshi Moshi Records

…

38.
Wet Leg / Chaise Longue
Chaise Longue (Single) / Domino Records

…

39.
The Killers, Bruce Springsteen / Dustland
Dustland / Island Records

…

40.
Hurray For The Riff Raff / Hungry Ghost
The Navigator / ATO

…

41.
Sophia Kennedy / Seventeen
Monsters / City Slang

…

42.
Eve Boswell / Pickin' A Chicken
The Magic of Eve Boswell / Parlophone

…

43.
The Beatles / Lovely Rita
Sgt. Pepper's Lonely Hearts Club Band / Apple

…

44.
Skinshape / Afande
Afande (Single) / Lewis Recordings

…