ByteFM Magazin
Glam vs. Britpop und Songs, die den Rock 'n' Roll definierten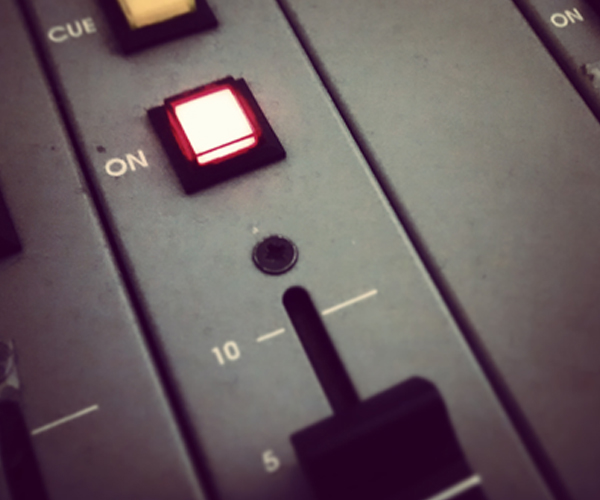 Vor 25 Jahren ist das selbstbetitelte Debütalbum von Placebo erschienen. Placebo stachen Mitte der 1990er-Jahre mit androgyner Ästhetik und der Thematisierung von Bisexualität und Gender-Bending aus den damaligen Grunge- und Alternative-Szenen und vor allem aus dem im UK allgegenwärtigen Britpop raus. Mehr über Brian Molkos bewussten Gegenentwurf zum Britpop hört Ihr heute im Magazin.
Wir erinnern heute außerdem an den US-amerikanischen Songwriter Jerry Ragovoy, der vor zehn Jahren gestorben ist. Er war in den 1960er-Jahren ein einflussreicher Songwriter und Produzent, mit dessen Kompositionen Künstler*innen wie Irma Thomas,
Janis Joplin
oder
The Rolling Stones
Charterfolge hatten. Jerry Ragovoy schrieb z. B. "Piece Of My Heart", ein Song, der vor allem in der Aufnahme von Janis Joplin mit der Band Big Brother and The Holding Company von 1968 bekannt wurde und ein Song, der von der Rock 'n' Roll Hall of Fame zu den 500 Songs gezählt wird, die den Rock 'n' Roll begründeten.
Ihr hört Musik von unserem Album der Woche von
Rejjie Snow
und neue Tracks von Valley Palace und Hard Feelings.
Weitere Ausgaben von ByteFM Magazin
Playlist
1.
Girl Ray / Give Me Your Love (Radio Edit)
Give Me Your Love (Single) / Moshi Moshi Records

…

2.
Unknown Mortal Orchestra / Weekend Run
Weekend Run (Single) / Jagjaguwar

…

3.
Valley Palace / Friend
Friend / Run For Cover Records

…

4.
Emma-Jean Thackray / Say Something
Say Something (Single) / Movementt

…

5.
Hard Feelings / Dangerous
Dangerous / Domino

…

6.
Crystal Murray / Boss
Boss (Single) / Because Music

…

7.
Glüme / What Is A Feeling
What Is A Feeling (Single) / Italians Do It Better

…

8.
Rocket Men / Twerk And Travel In Space
Twerk And Travel In Space / Jazzlab

…

9.
A. Billi Free & Uncle_EL / Fire
Blk Mgc Symbl / Eyest Mija Productions

…

10.
Monjola & Aby Coulibaly / Where U At
Where U At (Single) / Chamomile Records

…

11.
Conny Frischauf / Roulette
Die Drift / Bureau B

…

12.
H.E.R. / Bloody Waters
Back Of My Mind / RCA / Sony

…

13.
Lloyd Cole & The Commotions / Rattlesnakes
Rattlesnakes / Polydor

…

14.
Lloyd Cole & The Commotions / Are You Ready To Be Heartbroken
Rattlesnakes / Polydor

…

15.
Camera Obscura / Lloyd, I'm Ready To Be Heartbroken
Let's Get Out Of This Country / Camera Obscura

…

16.
Ja, Panik / On Livestream
Die Gruppe / Bureau B

…

17.
David Sylvian / Nostalgia
Brillant Trees / Virgin

…

18.
Joe Armon-Jones / Yellow Dandelion (feat. Georgia Anne Muldrow)
Yellow Dandelion (Single) / Brownswood Recordings

…

19.
Macie Stewart / Finally
Finally / Orindal Records

…

20.
Benny Sings / Sunny Afternoon
Music / Stones Throw Records

…

21.
Placebo / Teenage Angst
Placebo / Elevator Lady

…

22.
Placebo / Nancy Boy
Placebo / Elevator Lady

…

23.
Ela Minus / Dominique
Acts Of Rebellion / Domino

…

24.
Dhaima / Don't Feel No Way
Love Lives Forever / Numero Group

…

25.
Gisbert Zu Knyphausen / Unter Dem Hellblauen Himmel
Das Licht Dieser Welt / Pias

…

26.
Franz Schubert, Gisbert Zu Knyphausen, Kai Schumacher / Nähe Des Geliebten
Nähe Des Geliebten / Neue Meister

…

27.
Kings Of Convenience / Fever
Fever (Single) / EMI

…

28.
Moses Boyd / Shades Of You (feat. Poppy Ajudha)
Shades Of You (Single) / Exodus Records

…

29.
Duran Duran / Girls On Film
Duran Duran / Parlophone

…

30.
Jane Weaver / Pyramid Schemes
Flock / Fire

…

31.
Rejjie Snow / Relax (Cam O'bi & Grouptherapy.)
Baw Baw Black Sheep / BMG

…

32.
Oddisee / The Cure
Odd Cure / Outer Note Label

…

33.
Finna / Wen Ich Ich Bin
Wen Ich Ich Bin / Audiolith

…

34.
Jealous / Blackeye
Blackeye / Dedstrange

…

35.
Orion / I Want You So Bad
I Want You So Bad (Single) / Italians Do It Better

…

36.
The Castelles / My Girl Awaits Me
The Best Of / Photoplay Records

…

37.
Irma Thomas / Time Is On My Side
Wish Someone Would Care / Capitol

…

38.
Janis Joplin, Big Brother & The Holding Company, / Piece Of My Heart
Cheap Thrills / Sony

…

39.
Public Service Broadcasting / People, Let's Dance
People, Let's Dance (Single) / PIAS

…

40.
Calibro35 / Digi-Tails
Post Memntum / Records Kicks

…

41.
Amyl And The Sniffers / Guided by Angels
Guided by Angels / Rough Trade

…

42.
Greentea Peng / Dingaling
Dingaling (Single) / Universal

…