ByteFM Magazin
Blaupausen, Albträume und Gnade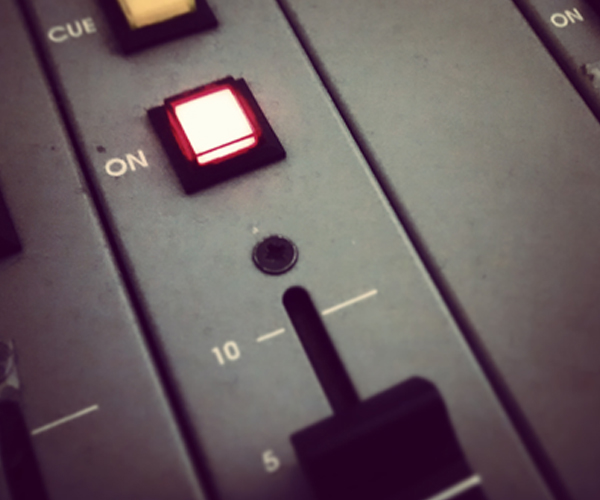 Heute unter anderem mit Musik vom Album "The Blueprint" von
Jay-Z
. Sein sechtes Studioalbum erschien am Tag der Anschläge des elften Septembers. Morgen wird es 20 Jahre alt.
Außerdem: Musik zum Todestag von Frederick 'Toots' Hibbert von
Toots & The Maytals
. Er ist im vergangenen Jahr an den Symptomen von Covid-19 gestorben.
Außerdem: Musik von unserem aktuellen Album der Woche "Sometimes I Might Be Introvert" von
Little Simz
.
Weitere Ausgaben von ByteFM Magazin
Playlist
1.
Still Woozy / Rocky
Rocky (Single) / Still Woozy/Interscope

…

2.
Monjola & Aby Coulibaly / Where U At
Where U At (Single) / Chamomile Records

…

3.
Odd Beholder / Disaster Movies
Sunny Bay / Sinnbus

…

4.
Toots & The Maytals / 54-46 That's My Number
54-46 That's My Number (Single) / Beverley's

…

5.
Joel Culpepper / W.A.R
Sgt Culpepper / Pepper Records

…

6.
Chefket / Ne Var Ne Yok
Ne Var Ne Yok (Single) / Chefket Records

…

7.
Sakura & Aloa Input / Another Rainbow
Intermissions III / Inselgruppe

…

8.
Babyshambles / Fall From Grace
Sequel To The Prequel / Parlophone

…

9.
Peter Doherty / Hell To Pay At The Gates Of Heaven
Hamburg Demonstrations / Clouds Hill

…

10.
Lugatti & 9ine / Ich Mach Es
Ich Mach Es (Single) / Kinder Der Küste

…

11.
The Buckinghams / Kind Of A Drag
Kind Of A Drag (Single) / USA Records

…

12.
The Buckinghams / Mercy, Mercy, Mercy
Time & Charges / Sony

…

13.
Kwaku Asante / Tightrope
Blue Solstice: Volume 1 / E&M /Cloud X

…

14.
Arlo Parks / Too Good (Unknown Mortal Orchestra Remix)
Too Good (Single) / Transgressive Records

…

15.
Poppy Ajudha / Weakness
Weakness (Single) / Poppy Ajudha

…

16.
BadBadNotGood / Time Moves Slow (feat. Samuel T. Herring)
Time Moves Slow / Innovative Leisure

…

17.
Chic / Sometimes You Win

…

Stunde 2:
1.
The Verve / The Drugs Don't Work
Urban Hymns / Virgin Records

…

2.
Sleater-Kinney / Favorite Neighbor
Path Of Wellness / Mom+Pop

…

3.
L'Aupaire / Lisbon (Feat. Lùisa)
Lisbon (Single) / Universal Music

…

4.
Nightmares On Wax / Own Me (feat. Haile Supreme)
Wonder / Own Me (Single) / Warp

…

5.
Lettuce / Checker Wrecker (feat. Jungle Boogie & Big Tony)
Resonate / Round Hill Records

…

6.
Little Simz / Speed
Sometimes I Might Be Introvert / Age 101

…

7.
Mr Eazi / E Be Mad
Something Else / Banku Music

…

8.
The Boomtown Rats / I Don't Like Mondays
The Fine Art Of Surfacing / Mercury Records

…

9.
Earthgang / Monday (Feat. Mac Miller)
Torba / Spillage Village Records

…

10.
Mac Miller / Blue World
Circles / Warner

…

11.
Ramones / Rock 'N' Roll High School
Hey! Ho! Let's Go! The Anthology [Disc 1] / Rhino

…

12.
Tom Petty & The Heartbreakers / Breakdown
Tom Petty And The Heartbreakers / Gone Gator Records

…

13.
Cat Power / In This Hole
What Would The Community Think / Matador Records

…

14.
John Coltrane / Equinox
Coltrane's Sound / Atlantic

…

Stunde 3:
1.
Howlong Wolf / Don't Look At Em
Don't Look At Em (Single) / Howlong Wolf

…

2.
Toots & The Maytals / Do The Reggay
Do The Reggay (Single) / Beverley's

…

3.
Toots & The Maytals / Got To Be Tough
Got To Be Tough / Trojan Jamaica

…

4.
Yvon / See Der Tränen
Im Kreis Der Liebe / A Sexy Records

…

5.
Mörk / Going Too Far
Going Too Far (Single) / Aequilibrium

…

6.
Badmómzjay / Bounce
Bounce (Single) / Universal Music

…

7.
Jay-Z / Izzo (H.O.V.A.)
The Blueprint / Roc-A-Fella

…

8.
Noah Slee / Still
Still (Single) / Havelu Records

…

9.
Jay-Z / The Ruler's Back
The Blueprint / Roc-A-Fella

…

10.
Sublime / 5446 Thats My Number / Ball And Chain
40oz. To Freedom / Gasoline Alley

…

11.
Beyoncé / Formation
Lemonade / Parkwood Entertainment/Columbia

…

12.
Nena / Irgendwie, Irgendwo, Irgendwann
Einmal Ist Keinmal / BMG

…

13.
Bart Davenport / I Think I Had No Arms
Searching For Bart Davenport / Tapete

…

14.
Ada / Faith
Meine Zarten Pfoten / Pampa Records

…