ByteFM Magazin
Hey, Hey, We're The Monkees!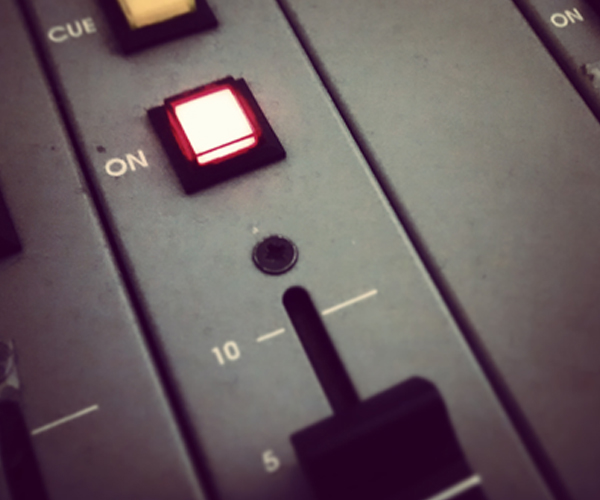 In der heutigen Ausgabe schauen wir, welche musikalischen Fußabdrücke das Album "There's A Riot Goin' On" von
Sly & The Family Stone
hinterlassen hat. Anfang November feierte es 50-jähriges Jubiläum und ist diese Woche unser Album der Woche. Außerdem gibt es Musik von der US-amerikanischen Sixties-Beat-Band
The Monkees
. Aus gegebenem Anlass: Gitarrist und Sänger Michael Nesmith ist am Freitag gestorben.
Weitere Ausgaben von ByteFM Magazin
Playlist
1.
Bricolage / Footsteps
Bricolage / Creeping Bent Organisation

…

2.
Andria Rose / In The Abstract
Telenovela / Andria Rose

…

3.
Rae Stewart / Bodies
Bodies (Single) / NSM Records

…

4.
Billy Nomates / No
No (Single) / Invade Records

…

5.
Dead Kennedys / California Uber Alles
Give Me Convenience Or Give Me Death / Decay Music

…

6.
The Disposable Heroes Of HipHoprisy / Water Pistol Man
Hypocrisy Is The Greatest Luxury / The Island Def Jam

…

7.
A Tribe Called Quest / Check The Rhime
The Low End Theory / Jive / Zomba

…

8.
Khruangbin / B-Side
B-Side (Single) / Dead Oceans

…

9.
Greentea Peng / Dingaling
Dingaling (Single) / Universal

…

10.
Damon Albarn / Royal Morning Blue
The Nearer The Fountain, More Pure The Stream Flows / 13

…

11.
Gorillaz / Dracula
G-Sides / Parlophone

…

12.
Grace Jones / I've Seen That Face Before (Libertango)
Nightclubbing / UMG Recordings

…

13.
The Monkees / (Theme From) The Monkees
Monkeemania: The Very Best Of The Monkees / Warner Music

…

14.
The Monkees / Last Train To Clarksville
The Monkees / Rhino Entertainment

…

Stunde 2:
1.
Hannah Jadagu / What Is Going On?
What Is Going On? (Single) / Sub Pop

…

2.
My Friend Peter / Olivier On The Beach
Shuffle Waffle, Muffle Duffle And Other Stories / Numavi Records

…

3.
Courtney Barnett / Take It Day By Day
Thinks Take Time, Take Time / Mom + Pop Music

…

4.
Swutscher / Palm Royal
Palm Royal (Single) / La Pochette Surprise Records

…

5.
Dope Lemon / Salt & Pepper
Smooth Big Cat / BMG

…

6.
Charley Pride / Just Between You And Me
Super Hits / BMG

…

7.
Die P / Mailbox
3,14 / Pias

…

8.
Bananagun / Out Of Reach
Out Of Reach (Single) / Full Time Hobby

…

9.
Little Simz / Point And Kill (feat. Obongjayar)
Sometimes I Might Be Introvert / Age 101

…

10.
The Manhattan Transfer / Java Jive
The Manhattan Transfer / Craft Recordings

…

11.
The Düsseldorf Düsterboys / Kaffee Aus Der Küche
Nenn Mich Musik / Staatsakt

…

12.
Nancy Wilson / (You Don't Know) How Glad I Am
How Glad I Am / Capitol

…

13.
Skinshape / Afande
Afande (Single) / Lewis Recordings

…

14.
Jean Dawson, Mac DeMarco / Menthol*
Menthol* (Single) / P+

…

15.
Benny Sings / Nobody's Fault (feat. Tom Misch)
Nobody's Fault (Single) / Stones Throw

…

16.
Connan Mockasin / Charlotte's Thong
Jassbusters / Mexican Summer

…

Stunde 3:
1.
Charlotte Gainsbourg, Connan Mockasin / Out Of Touch
Stage Whisper / Because Music

…

2.
Charlotte Gainsbourg / Memoir
Stage Whisper / Because Music

…

3.
Fatoni & Dexter / Feeling
Feeling (Single) / Lol Records

…

4.
Sly & The Family Stone / Family Affair
There's A Riot Goin' On / Sony Music

…

5.
Beastie Boys / 3-Minute Rule
Paul's Boutique / Capitol Records

…

6.
Session Victim, Erobique, Jamie Lloyd / The City
The City (Single) / Eukalyptus Files

…

7.
Hamburg Spinners / Der Magische Kraken
Der Magische Kraken / Carsten Meyer

…

8.
YellowFever / Psychedelic
YellowFever / Lost And Lonesome

…

9.
Newen Afrobeat / Chaltumay
Republicafrobeat Vol. 5 / Kasba

…

10.
Yu Su / Melaleuca
Yellow River Blue / Yi Shi Yi Shi (Beijing)

…

11.
Kraków Loves Adana / Taint My Mind
Follow The Voice / Kraków Loves Adana

…

12.
Mitski / Heat Lightning
Heat Lightning (Single) / Dead Oceans

…

13.
Badfinger / Day After Day
Straight Up / Apple Corps Ltd

…

14.
Badfinger / Baby Blue
Straight Up / Apple Corps Ltd

…

15.
Curtis Harding / Can't Hide It
Can't Hide It (Single) / Anti-

…