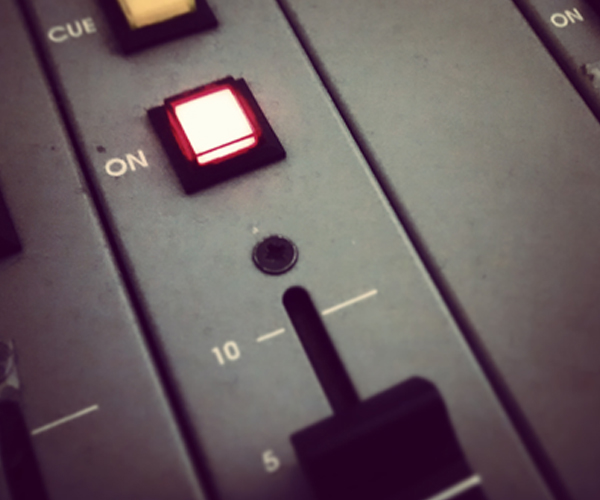 "Got To Be Real" lautete der Hit der R&B-Sängerin Cheryl Lynn, die heute ihren 65. Geburtstag feiert. Das heißt, es gibt etwas Disco-durchtränkte Musik von ihr zu hören sowie Musik von einer Frau, die Vorbild für Lynn war.
Außerdem erinnern wir an den Sessionmusiker Hal Blaine, der vor drei Jahren im Alter von 90 Jahren starb. Er war Schlagzeuger der sogenannten "Wrecking Crew", einer Gruppierung von Musiker*innen, die für den Produzenten
Phil Spector
einen Hit nach dem anderen einspielten.
Musik von Scarface und
The Jam
wird es auch noch geben, genauso wie eine Kostprobe aus unserem Album der Woche "Painless" von
Nilüfer Yanya
.
Weitere Ausgaben von ByteFM Magazin
Playlist
1.
Rodrigo Amarante / Maré
Drama / Polyvinyl

…

2.
Roots Manuva / I'm A New Man (A New Version)
Slime And Version / Big Dada

…

3.
Sophia Kennedy / Cat On My Tongue
Cat On My Tongue (Single) / City Slang

…

4.
Cheryl Lynn / Got To Be Real
Cheryl Lynn / CBS

…

5.
Cheryl Lynn / Shake It Up Tonight
Shake It Up Tonight (Single) / CBS

…

6.
Mary J. Blidge / Real Love
What's The 411? / Uptown

…

7.
Noga Erez / End Of The Road
End Of The Road (Single) / City Slang

…

8.
Ranking Joe / Stop Putin
Stop Putin (Single) / Oneness Records

…

9.
Tkay Maidza / Syrup
Syrup (Single) / 4AD

…

10.
Swutscher / Tabak
Tabak (Single) / La Pochette Surprise

…

11.
Mykki Blanco / Its Not My Choice (feat. Blood Orange)
Broken Hearts & Beauty Sleep / Transgressive Records

…

12.
The Beatles / Her Majesty
Abbey Road / Apple

…

13.
The Beatles / Got To Get You Into My Life
Revolver / Universal Music

…

14.
Blood, Sweat & Tears / And When I Die
Blood, Sweat & Tears / CBS

…

15.
Fatoni & Dexter / Feeling
Feeling (Single) / Lol Records

…

Stunde 2:
1.
The Ronettes / Be My Baby
7" / Philles Records

…

2.
Nancy Sinatra / These Boots Are Made For Walkin'
These Boots Are Made For Walkin' / Reprise

…

3.
Moritz Krämer / Rhythmus
Rhythmus (Single) / Tapete Records

…

4.
Fenster / True Love
The Pink Caves / Morr Music

…

5.
Nilüfer Yanya / Company
Painless / ATO Records

…

6.
Nilüfer Yanya / Angels
Miss Universe / ATO Records

…

7.
Muddy Waters / She Moves Me

…

8.
Jimmy Rogers / That's All Right

…

9.
Erlend Øye / The Black Keys Work
DJ-Kicks - The Exclusives / !K7

…

10.
Tiana Major9 / 2 Seater (feat. Smino)
2 Seater (Single) / Zero Point Nine / UMG

…

11.
Ilgen-Nur / Easy Way Out
Easy Way Out / Power Nap Records

…

12.
Anna Erhard / Cut It Out
Cut It Out (Single) / Radicalis

…

13.
Ferge X Fisherman / Role
Blinded By The Neon / Ferge X Fisherman

…

14.
Scarface / Ya Money Or Ya Life
The Untouchable / Rap-A-Lot-Records

…

Stunde 3:
1.
2 Chainz / Threat 2 Society
Rap Or Go To The League / Gamebread / Def Jam

…

2.
Charlie Parker With Strings / Just Friends
Charlie Parker With Strings / Clef Records

…

3.
The Go-Betweens / The House That Jack Kerouac B
Tallulah / Beggars Banquet

…

4.
Ebow / Friends (feat. Douniah)
Friends (Single) / Alvozay

…

5.
L'impératrice / Fou
Fou (Single) / Microqlima

…

6.
BonaDish / 8am
The Zaragoza Tapes: 1981-1982 / Captured Tracks

…

7.
The Jam / Town Called Malice
The Sound Of The Jam / Polydor

…

8.
Soul Inscribed / A.I. (Artificial Intelligence)
Tune Up / Tokyo Dawn Records

…

9.
The Velvet Underground / Venus In Furs
The Velvet Underground & Nico / Polydor

…

10.
The Velvet Underground / I'm Waiting For The Man
The Velvet Underground & Nico / Polydor

…

11.
Van Dyke Parks / Steelband Music
Discover America / Bella Union/Coop

…

12.
Cass McCombs / Rounder
Tip Of The Sphere / Anti

…