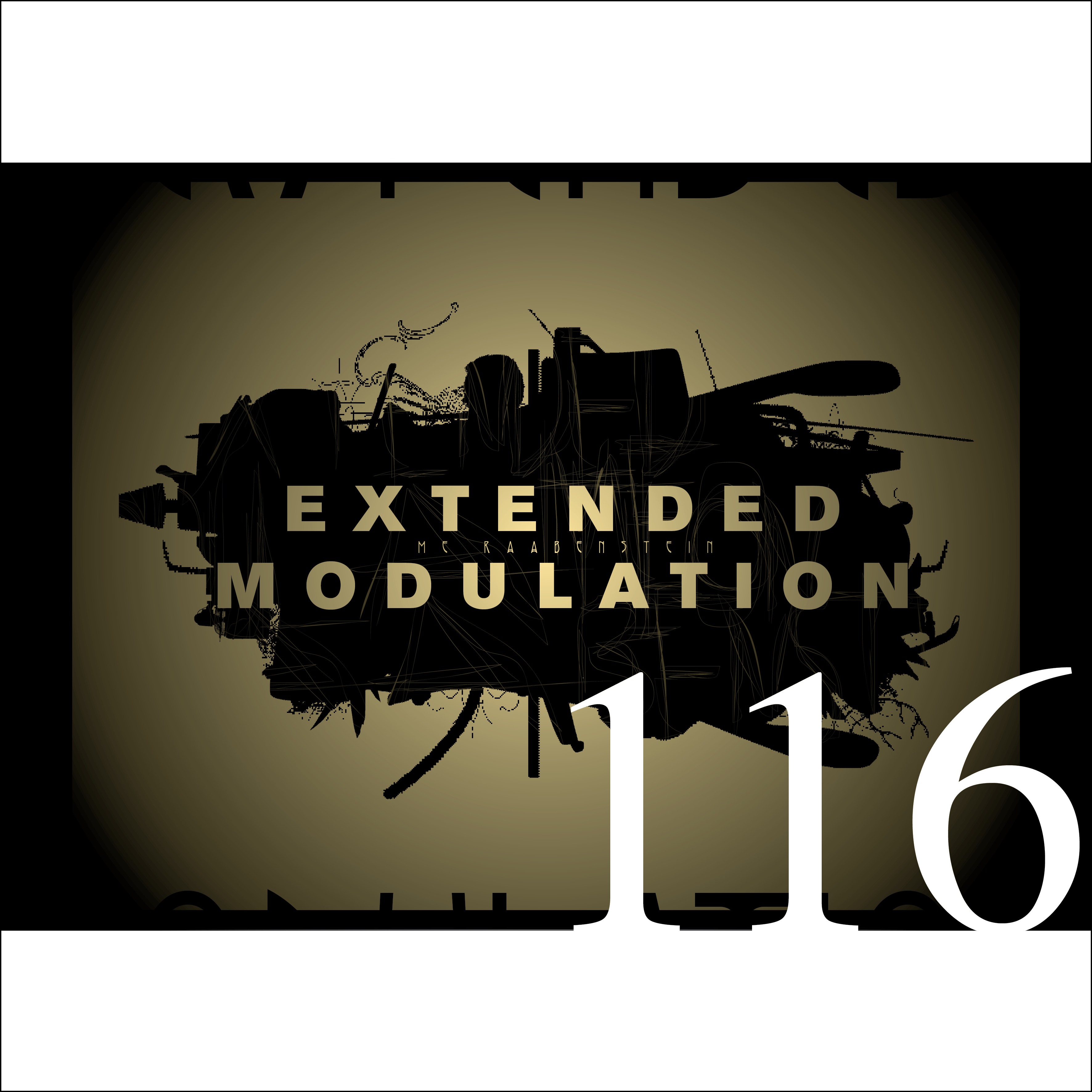 ---
---
#116
The falling leaves
Drift by the window
The autumn leaves
Of red and gold
I see your lips
The summer kisses
The sunburned hands
I used to hold
Since you went away
The days grow long
And soon…

Autumn Leaves by Frank Sinatra


1.
Extended Modulation / Soundlogo
--- / ---
2.
Curtis Mayfield / Let's Do It Again
Let's Do It Again (Soundtrack) / Curtom
3.
Breathe / Are You All Good?
Are You All Good? / Breathe
4.
JpegMafia / 1539 N. Calvert
Veteran / EQT Recordings,
5.
Sinistarr / Corruption
Void / Corruption EP / Unchained Recordings
6.
Lambert & Dekker / The Tug
We Share Phenomena / BMG
7.
Trippie Red / How You Feel
Life's A Trip / Ten Thousand Projects
8.
Serious Klein / Voodoo Money
You Should´ve Known / Majestic Casual
9.
Homeboy Sandman & Edan / Grim Seasons
Humble Pi / Stones Throw
10.
Jameszoo Feat. Niels Broos / Rolrolrol
Flake EP / Brainfeeder
11.
Oscar In Venice / Go For A Walk In The Woods
Goosebumps / Marina Records
12.
Pram / Where The Sea Starts Moving
Across The Meridian / Domino Recording Company
13.
Barbara Morgenstern / Poose
Unschuld Und Verwüstung / Staatsakt
14.
Aby Vulliamy / Viola Interlude
Spin Cycle / Karaoke Kalk
15.
4Heroes / Wormhole
Two Pages / Mercury Records
16.
Ätna / Hearts
La Famiglia - An Audiovisual Suite EP / House Of Strength
17.
Yves Tumor Feat. James K / Licking An Orchid
Safe In The Hands Of Love / Warp
18.
Foodoo / Xan The Man
Mine / Otherway Records
19.
Kelela / Waitin (Nathaniel W. James & Dave Quam Remix)
Take Me A Part (Remixes) / Warp
20.
Curtis Mayfield / Short Eyes
Short Eyes (Soundtrack) / Curtom
Stunde 2:
1.
Extended Modulation / Soundlogo
- / -
2.
Young Thug Feat. Elton John / High
On The Rvn / 300 Entertainment
3.
Little Simz / Boss
Boss / Age 101
4.
Kodak Black / If I'm Lyin, I'M Flyin
If I'm Lyin, I'M Flyin / Atlantic Records
5.
GYUR / GBF
Prous EP / Eternal
6.
Sigillum S / Intra-dimensional Mining
The Irrisistable Art Of Space Colonization And It's Mutation Implications / Transmutation Ltd.
7.
Nohidea / Into The Deep
Departures / Alpha Pub
8.
Bruce Brubaker / Codex (Olga Bell Remix)
Codex Versions / Infiné
9.
Low / Always Up
Double Negative / Sub Pop
10.
Now vs Now / The Scarecrow
The Buffering Cocoon / Jazzland Recordings
11.
Les Halles / Final Mirage
Zephyr / Not Not Fun Records
12.
Mayerling / Tiger Balm
Roche / Hands In The Dark
13.
TML / Clear Data
I Need An Exit / Hotflush Recordings
14.
Bayalien Sound System / Give Me A Dubplate
Subliminal EP / Bayalien Sound System
15.
Aphex Twin / CHEETA1b
Cheetah EP / Warp
16.
Aphex Twin / CHEETA2
Cheetah EP / Warp
17.
Siria / Gloria
Cuspo / Crónica
18.
Magnétophonique / Awakening
Une Cartographie Idéale / Not Not Fun Records
19.
Logan Takahashi / Ichi
Crema / Ghostly
20.
Anthony Joseph / Dealings
People of the Sun / Heavenly Sweetness
21.
Curtis Mayfield / Freddie's Dead
Superfly (Soundtrack) / Curtom


ByteFM_Office
vor vier Wochen
Hi Andreas - ohje, danke für den Hinweis! Jetzt ist die Sendung da und du kannst sie nachhören :) Liebe Grüße aus der Redaktion
---
ByteFM_Redaktion
vor 6 Monaten
Hallo Andreas, die Sendungen sind jetzt im Archiv verfügbar! Danke für Deine Ohren und liebe Grüße, Dein ByteFM
---
andreas seegatz
vor 6 Monaten
Kann man die Sendungen nicht mehr im Archiv hören?
Eingeloggte Mitglieder im Verein "Freunde von ByteFM" können Kommentare hinterlassen.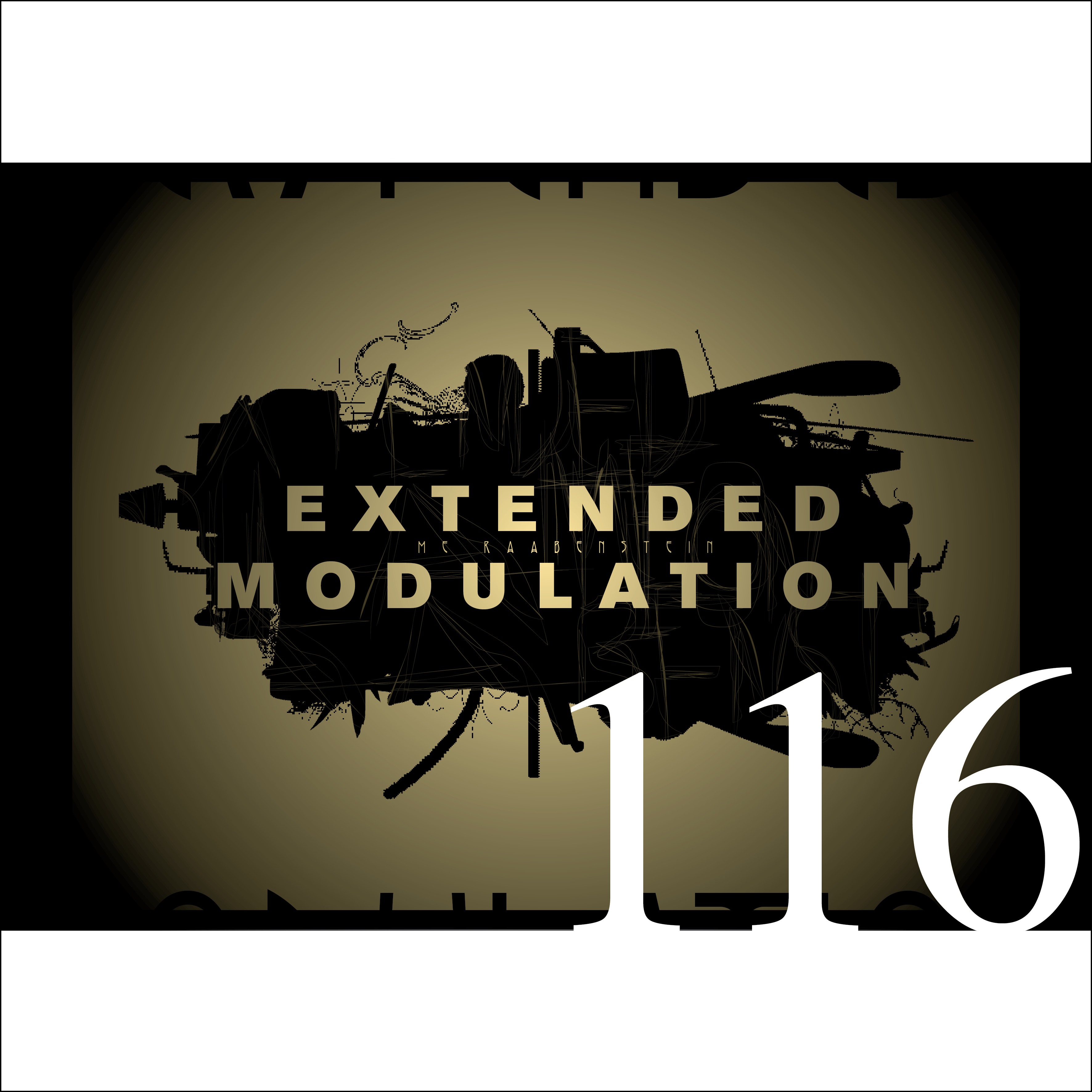 ---
Alle vier Wochen | Montag 00 - 02 Uhr

---
Extended Modulation ist eine eklektische Radiosendung.

Me Raabenstein mixt und vereint hier klassische Musik, Neo-Klassik, Partitur und elektronische Beats.
Enjoy the melody... and listen to the cinema in your brain.

Me Raabenstein ist ein Berliner Produzent und Kopf von Nonine Recordings.
---
Genres:
Alternative, Ambient, Classical, Elektronika, Experimental, Modern Classical
---