Flashback
September 1979 / London Calling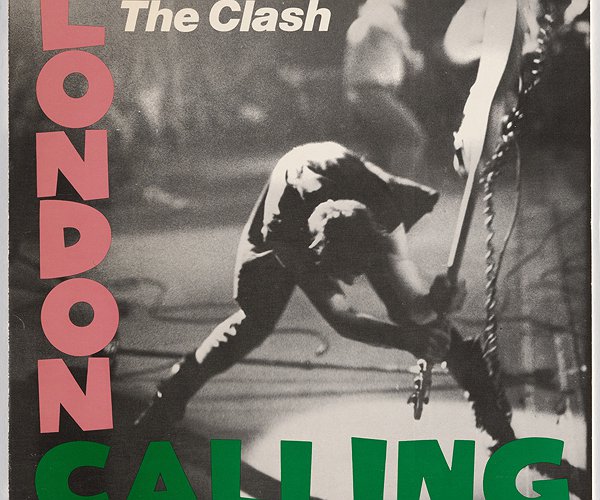 Ausgabe vom 19.09.2018: September 1979 / London Calling
Hören
Am 21. September 1979 drückte Fotografin Pennie Smith am Ende eines Clash-Konzerts im New Yorker Palladium auf ihren Auslöser und hielt Bassist Paul Simonon für die Ewigkeit fest. Das Motiv des Musikers, wie er mit voller Wucht sein Instrument zerlegt, zierte kurze Zeit später das Cover des Albumklassikers "London Calling". Der Rest ist Geschichte.
Warum aber genau machte der sonst eher entspannte Simonon seinem Bass den Garaus? Und was treibt andere Musikern mit Hang zur destruktiven Liveshow um? In der neuen Flashback-Ausgabe gibt es Songs von
The Clash
, dazu Zeitgenossen mit losem Händchen und Randale-Vorlieben, darunter
The Who
, Jerry Lee Lewis, The Dwarves, And You Will Know Us By The Trail Of Dead u.a.
Weitere Ausgaben von Flashback
Playlist
1.
The Clash / The Guns Of Brixton
London Calling / CBS

…

2.
The Clash / Clampdown
London Calling / CBS

…

3.
The Who / The Seeker
Meaty, Beaty, Big And Bouncy / Track/Polydor

…

4.
Jimi Hendrix / Wild Thing
The Ultimate Experience / Polydor

…

5.
Screaming Trees / Change Has Come
Change Has Come-E.P. / Glitterhouse

…

6.
The Clash / I'm Not Down
London Calling / CBS

…

7.
The Clash / Revolution Rock
London Calling / CBS

…

8.
And You Will Know Us By The Trail Of Dead / Another Morning Stoner
Source Tags & Codes / Interscope

…

9.
Einstürzende Neubauten / Letztes Biest (Am Himmel)
1/2 Mensch / Indigo

…

10.
The Dwarves / Is There Anybody Out There?
Thank Heaven For Little Girls / Sub Pop

…

11.
The Clash / White Riot
The Clash / CBS

…

12.
Nirvana / Smells Like Teen Spirit
Nevermind / Sub Pop/Warner

…

13.
Sex Pistols / Pretty Vacant
Never Mind The Bollocks / Virgin

…

14.
Jerry Lee Lewis / Great Balls Of Fire
Live At The Star Club Hamburg / Bear Family

…

16.
The Clash / London Calling
London Calling / CBS

…