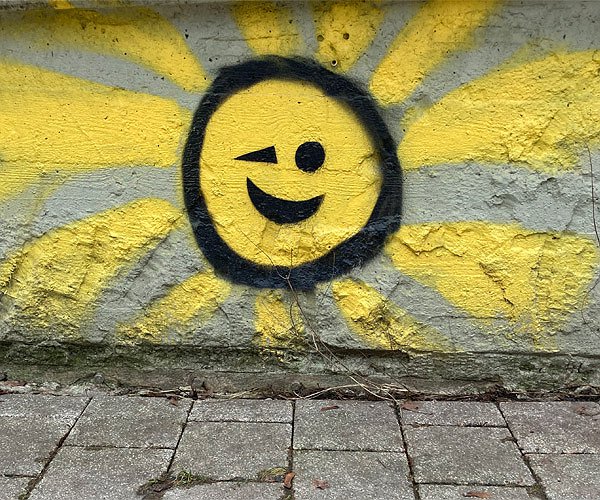 Ausgabe vom 15.03.2021: Let The Sunshine In!
Hören
Es ist Mitte März. Höchste Zeit, die Sonne reinzulassen! Bin gespannt, ob mir das gelingt in der heutigen Ausgabe von Hello Mellow Fellow … waren meine letzten Wochen doch eher dunkel …
Deshalb sage ich: "I Want To Go To The Beach!" Den Iggy-Pop-Song gibt es gleich zweimal zu hören – einmal im Original und einmal in der sehr schönen neuen Version von
Bill Callahan
und Bonnie "Prince" Billy. Dazu natürlich noch allerlei weitere alte und neue Musik, wie immer eigentlich.
Die Sonne weiß auf jeden Fall, warum sie Euch zuzwinkert: Ganz so sonnig wird die Sendung dann nämlich doch nicht …
Weitere Ausgaben von Hello Mellow Fellow
MatthiasWesterweller
vor vier Wochen
---
MatthiasWesterweller
vor vier Wochen
---
Playlist
1.
Graham Mushnik / The Cat – The Beast
A Distant Wildlife / Catapulte Records
2.
Sons & Daughters Of Lite / Let The Sun Shine In
Let The Sun Shine In / Luv N' Haight
3.
Adrian Younge / Light On The Horizon
The American Negro / Jazz Is Dead
4.
Iggy Pop / I Want To Go To The Beach
Preliminaires / EMI / Virgin
5.
Goldfrapp / Clowns
Seventh Tree / Mute
6.
First Aid Kit / Suzanne (Live)
Who By Fire: Live Tribute To Leonard Cohen / Sony
7.
Leonard Cohen / If I Didn't Have Your Love
You Want It Darker / Columbia Records
8.
Joachim Kühn / Last Tango In Paris
Touch The Light / ACT
9.
Twit One (Feat. Reginald Omas Mamode IV) / Slide Away
Objets Trouvé / Melting Pot Music
10.
Mndsgn / Hope You're Doin' Better
Rare Pleasure / Stones Throw Records
11.
Mark Rae / Love From Lucio
Hip Hop, Soul & Disco Edits Vol 8 / Mark Rae
12.
Little Dragon / New Fiction
New Me, Same Us / Ninja Tune
13.
Junior Byles / Lock And Key
Beat Down Babylon / Cherry Red
14.
Janet Kay / Silly Games (JD Twitch Small Axe Version)
N/A / N/A
[[Space]]
[[Space]]
Stunde 2:
1.
Dennis Bovell / Silly Games
Silly Games / Dennis Bovell
2.
Helado Negro / Sound And Vision
VA - Modern Love, A David Bowie Tribute Album / BBE
3.
Dani Siciliano / Chasing The Sun
Dani Siciliano / Circus Company
4.
Raf Rundell / Raf Rundell
O.M. Days / Heavenly Recordings
5.
Gianni Brezzo / Hold Tight (Feat. Otis Junior)
The Awakening / Jakarta Records
6.
Sven Wunder / En Plein Air
Natura Morte / Piano Piano Records
7.
The Pretty Things / The Sun
Emotions / Repertoire Records
8.
The Menahan Street Band / Rainy Day Lady
The Exciting Sounds Of Menahan Street Band / Big Crown Records
9.
Kiesgroup / Wasser Im Zahn
Eulen Und Meerkatzen / Fidel Bastro
10.
Bill Callahan & Bonnie "Prince" Billy / I Want To Go To The Beach (Feat. Cooper Crain)
I Want To Go To The Beach / Drag City
11.
Damon Locks Black Monument Ensemble / Now (Forever Momentary Space)
Now (Forever Momentary Space) / International Anthem
12.
Yaya Bey / Fxck It Then
The Things I Can't Take With / Big Dada
13.
Kali Uchis / To Feel Alive
To Feel Alive / Virgin EMI Records / Interscope Records
14.
Good Lee / Panda Journey (Blockhead Remix)
Panda Journey (Blockhead Remix) (Single) / Loci Records
15.
Guillaume Poncelet / Casa
BMM Records Vol. 1 / BMM Records