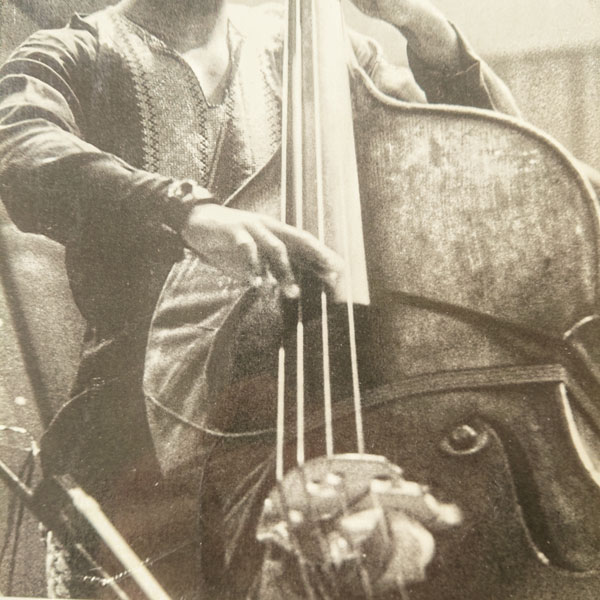 Wer so richtig absahnt, fährt mit dem sprichwörtlichen Gravy Train – und Stefan Kozalla ist einer der Passagiere mit fester Platzkarte. Sein neues Album "Knock Knock" spielt im Kontrabass eine gewichtige Rolle.
Dazu gibt's Neues und Nicht-so-Neues von Del The Funky Homosapien & Amp Live, Edo. G, Quadir Lateef, 9th Wonder &
Talib Kweli
, Funkstörung,
J. Cole
, Jean Grae & Quelle Chris und
The Streets
.
Und, ach ja: Diesmal nur
HipHop
.
Weitere Ausgaben von Kontrabass
Playlist
1.
DJ Koze / Colors Of Autumn feat. Speech
Knock Knock / Pampa Records

…

2.
Speech / Like Marvin Gaye Said (What's Going On)
Speech / Capitol Records

…

3.
Del The Funky Homosapien & Amp Live / Gravy Train
Gate 13 / l.o.t records

…

4.
Quadir Lateef / I Ain't Letting Go
The Ugly Face EP / Ruff Ryders/Showoff Records

…

5.
Edo. G / Beast
Freedom / 5th & Union

…

6.
Edo. G / Brick Buildings
Freedom / 5th & Union

…

7.
DJ Koze / Lord Knows
Knock Knock / Pampa Records

…

8.
9th Wonder & Talib Kweli / Great Day In The Morning feat. Add 2
Indie 500 / Jamla Records

…

9.
Funkstörung / I Does It feat. Senstional
DJ Koze Presents Pampa Records Vol. 1 / Pampa Records

…

10.
J. Cole / ATM
KOD / Dreamville Inc.

…

11.
J. Cole / 1985 – Intro To "The Fall Off"
KOD / Dreamville Inc.

…

12.
Jean Grae & Quelle Chris / River feat. Anna Wise
Everything's Fine / Mello Music Group

…

13.
The Streets / You Are Not The Voice In Your Head
Single / Mike Skinner ltd

…

14.
DJ Koze / Drone Me Up, Flashy feat. Sophia Kennedy
Knock Knock / Pampa Records

…